2 hours later after Ralph Lauren Fashion Show in a different location was the Calvin Klein Fashion show that has the Collection Created by the Brazilian Francisco Costa. Lots of rain during that time made the guests get stocked on NYC crazy traffic and the arrive in such a hurry turning out into a delay to the show starts. That's why i couldn't take better images.
———-
Ultimo dia da Semana de moda de NY. 2 horas depois do Desfile do Ralph Lauren foi a vez do desfile de Calvin Klein que tem sua coleçåo assnada pelo Brasileiro diretor criativo da marca a 10 anos Francisco costa. Uma chuva daquelas começou a caiu ouco tempo ates do horário marcado para incicio do evento o que deixou os convidados presos no transito louco dessa cidade causando um pouco de correria e pressa porque eles estavam atrasados resultando tambem no atraso de 30 minutos para inicio do desfile que por sinal foi lindo e estava com algumas celebridades de Hollywood. Como entraram correndo nao nåo deu para fazer imagens melhores mas da para termos ideais dos looks.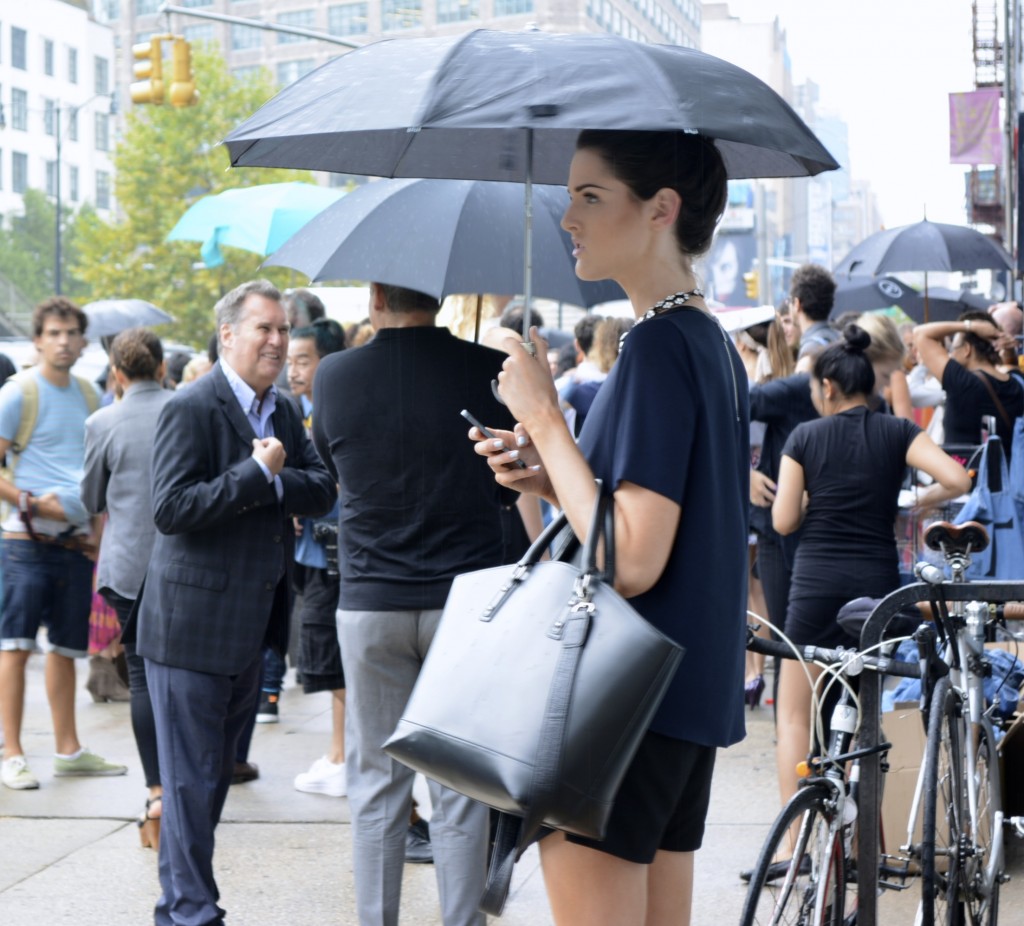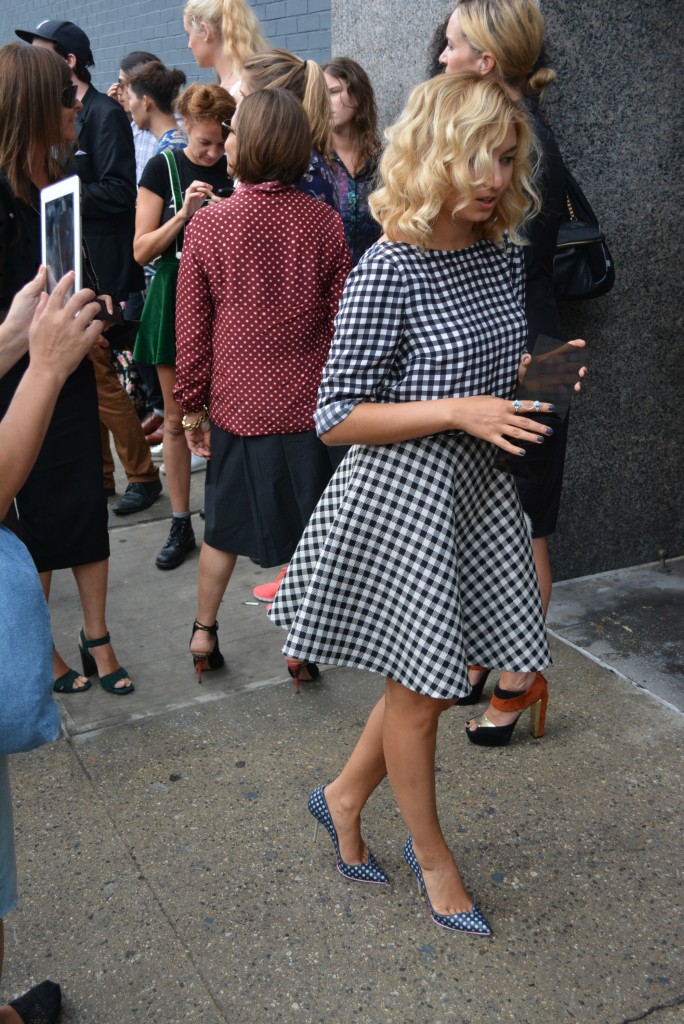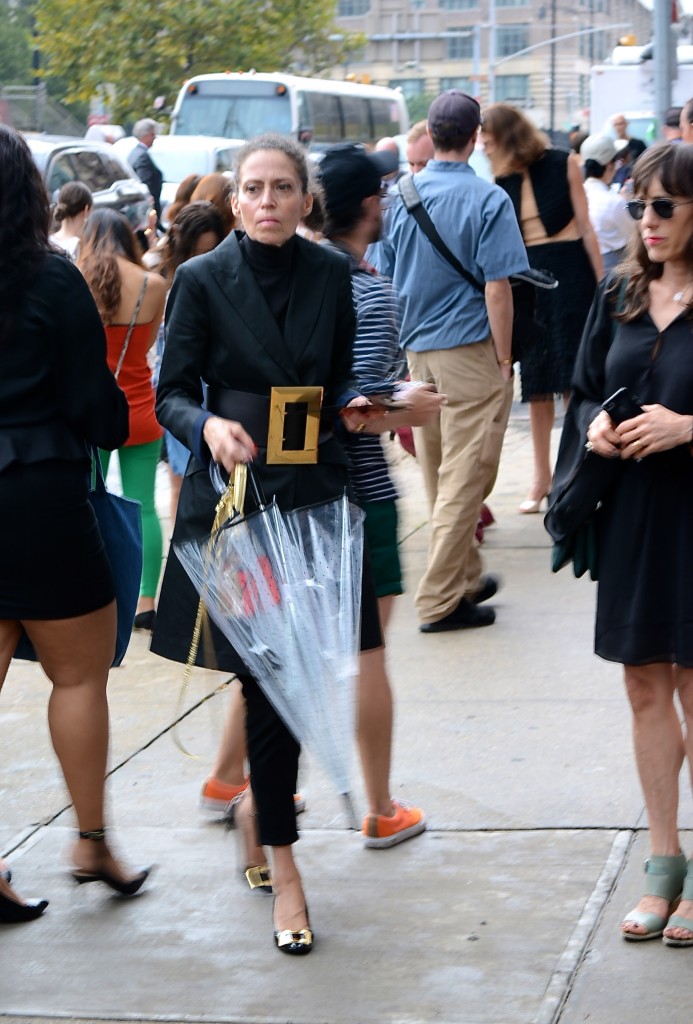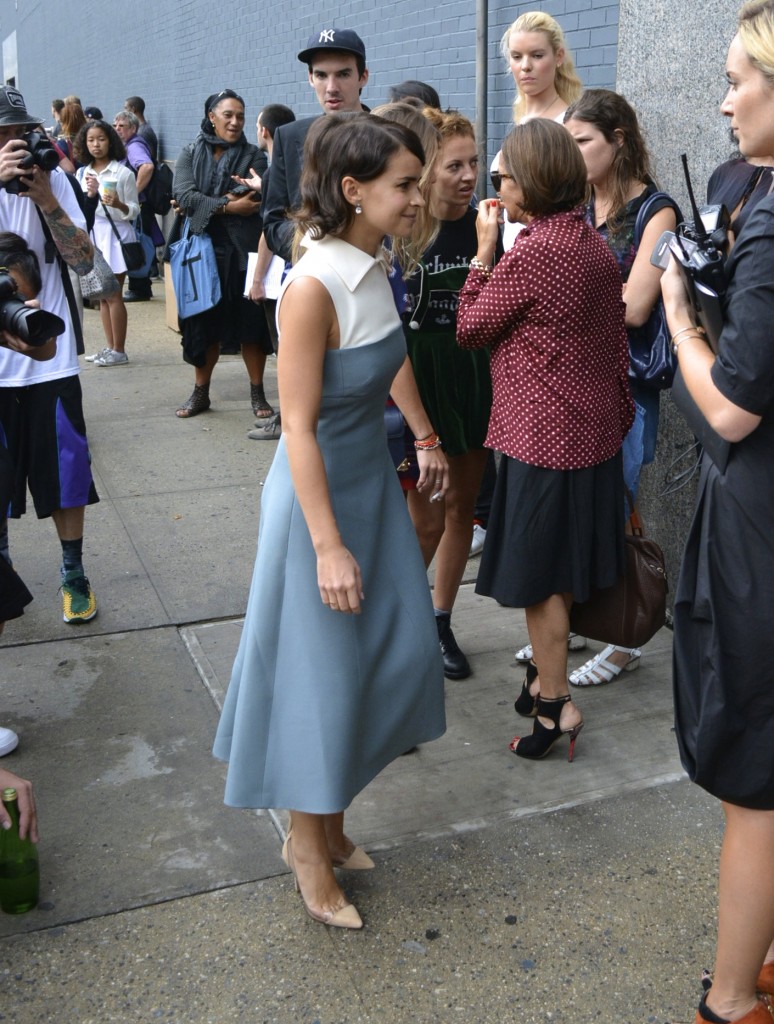 Mira Duma with her lady-like dress.
——
Acima, a pequena grande rsrsrs  poderosa da moda Mira Duma ex diretora da Harper Bazaar Russia Criadora do Buro24/7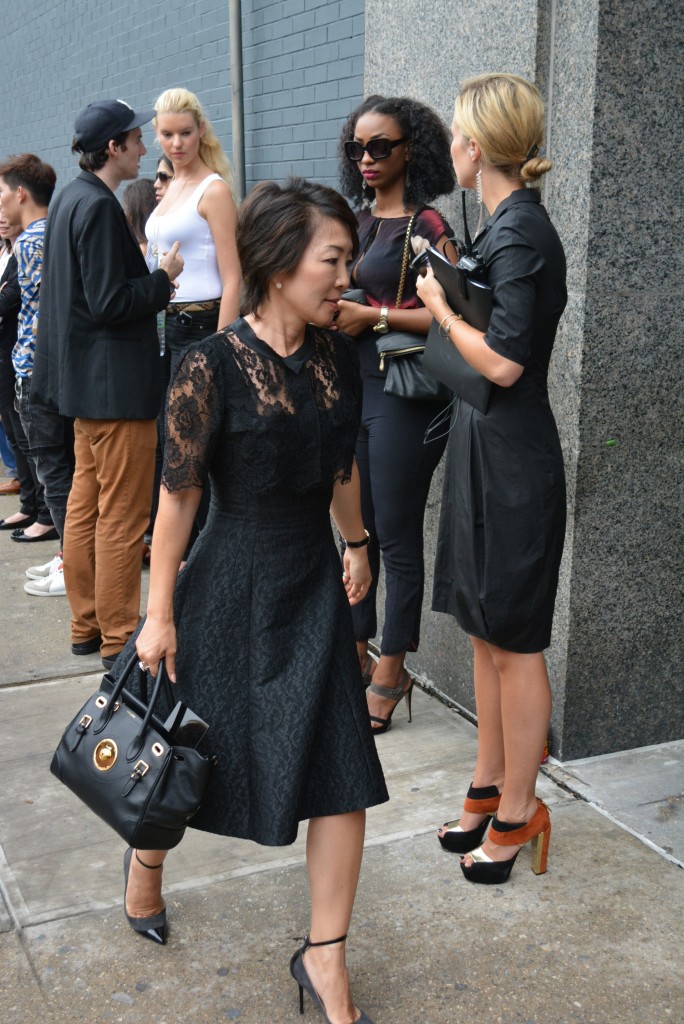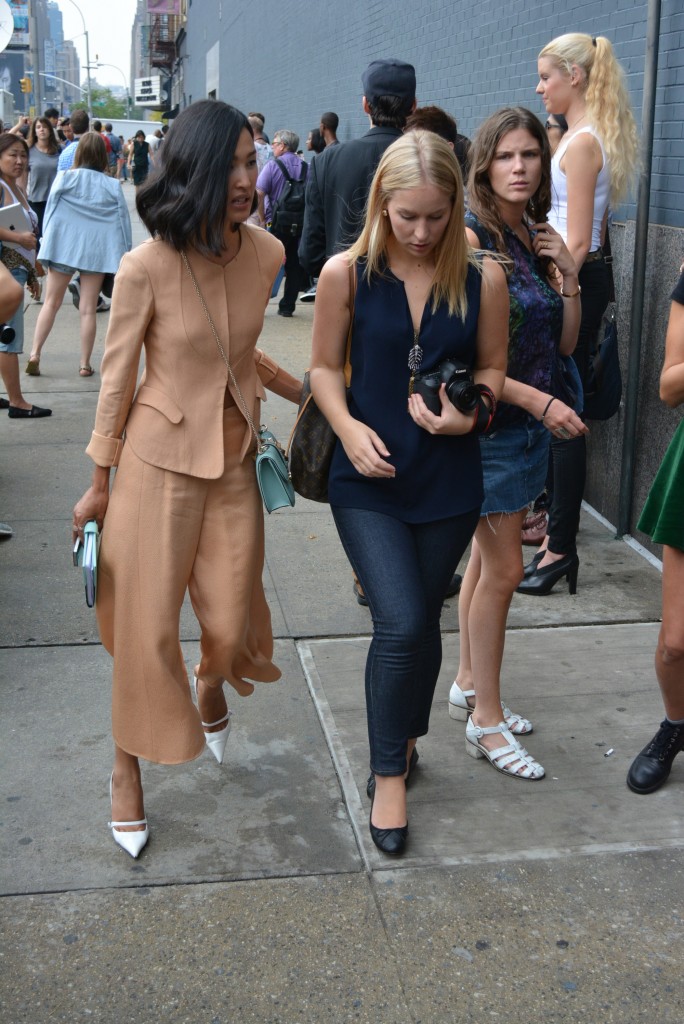 on the left, NICOLE WARNE fashion model and blogger www.garypeppergirl.com
———-
A esquerda, Nicole Warne modelo e uma das mais famosas blogueiras www.garypeppergirl.com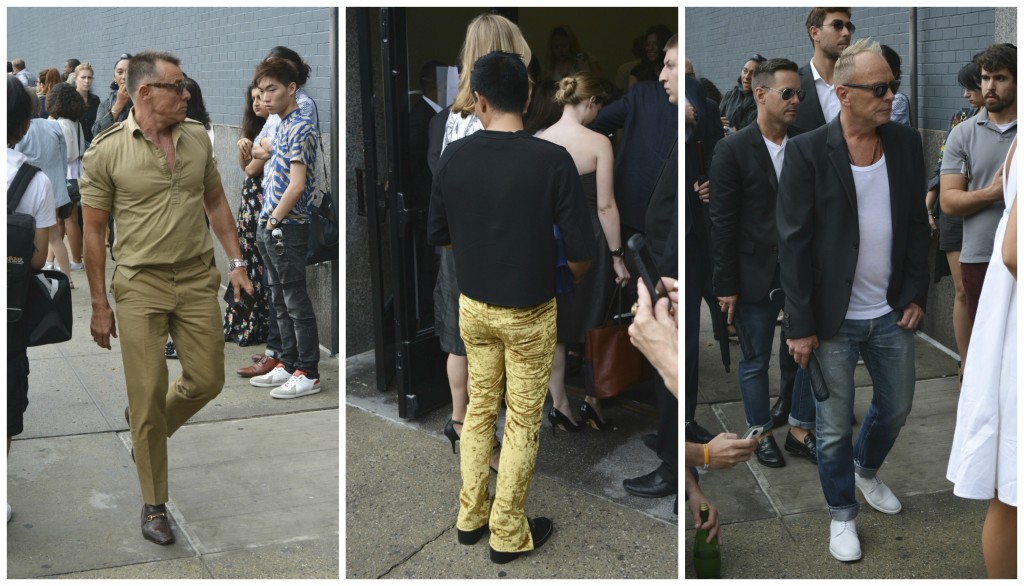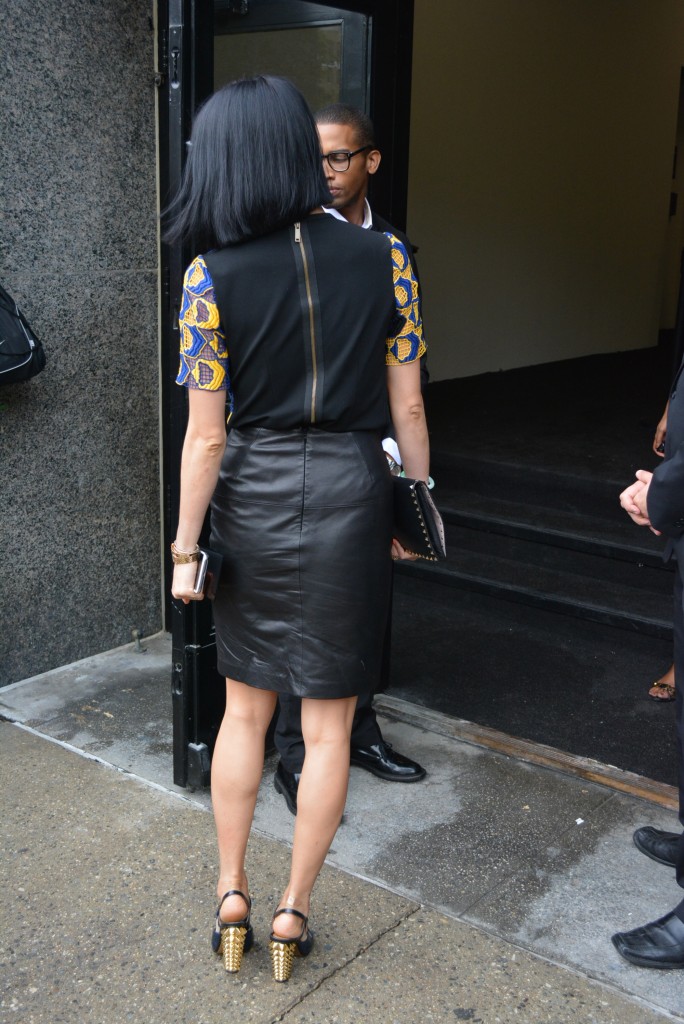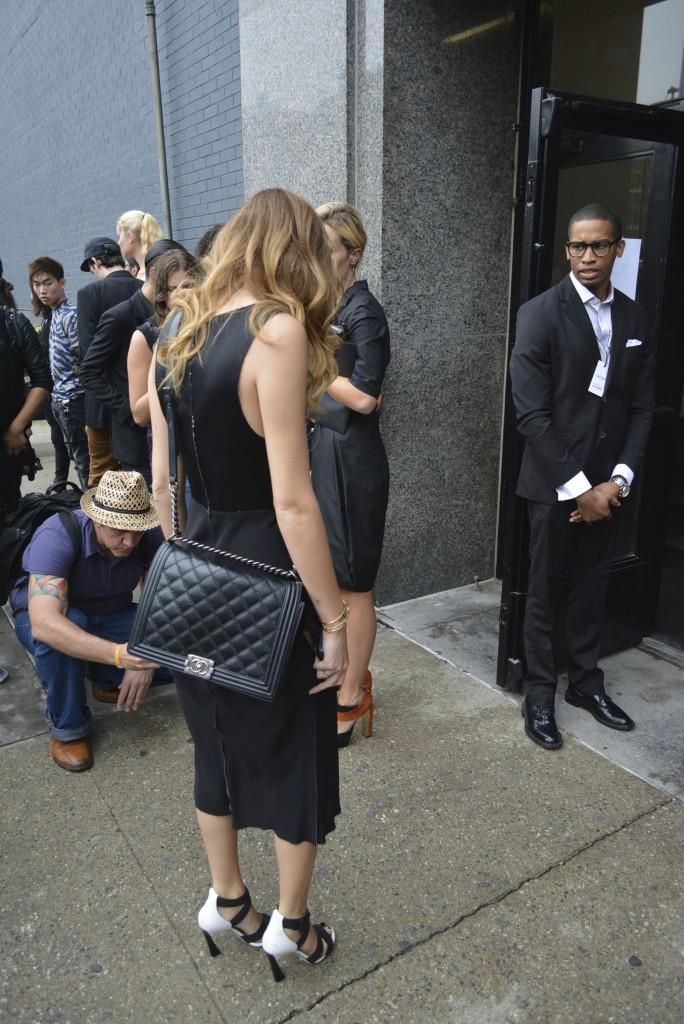 The Italian Model e famous blogger Chiara Ferragni  ( Her CHANEL bag ahhhhh)
———-
A Italiana modelo e famosa blogueira Chiara Ferragni do blog theblondsalad.com   (A bolsa CHANEL na wishlist já)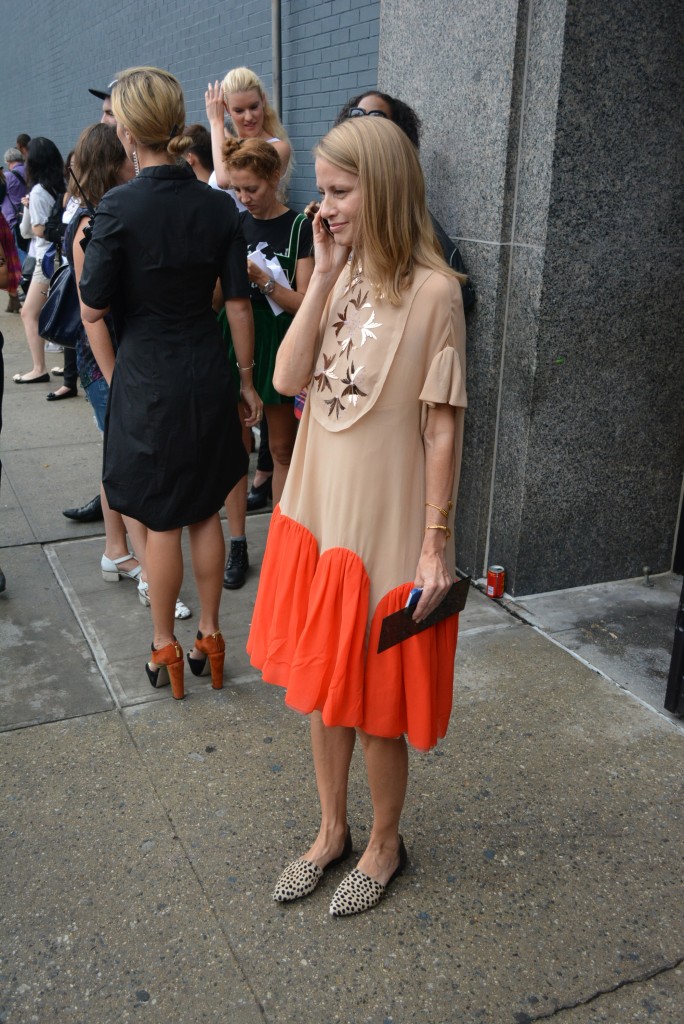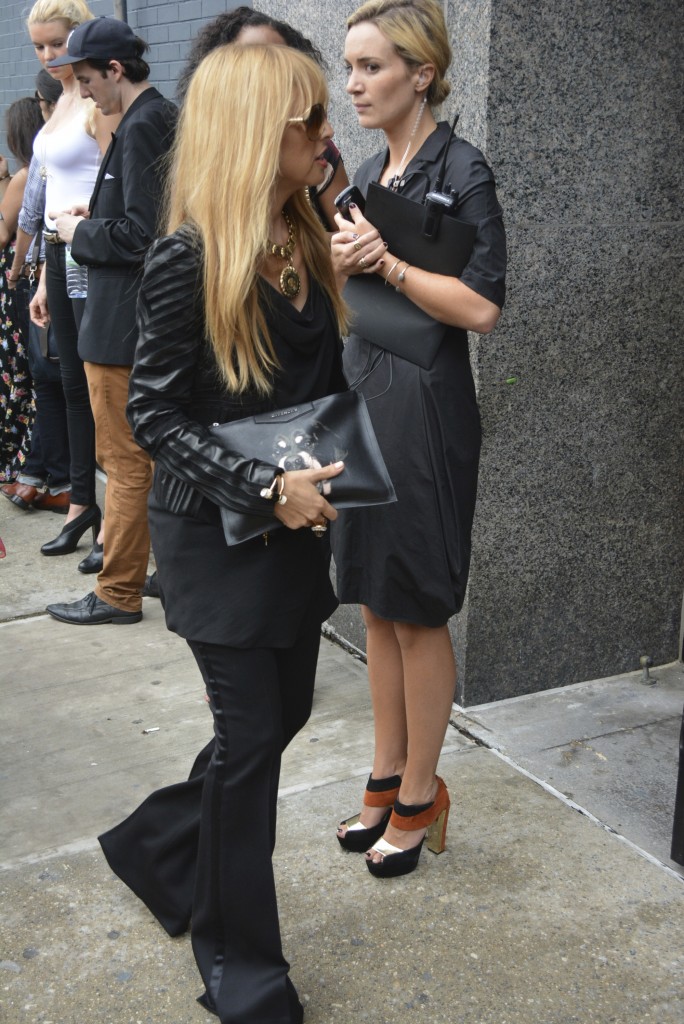 The fashion Designer Rachel Zoe / Estilista de moda Rachel Zoe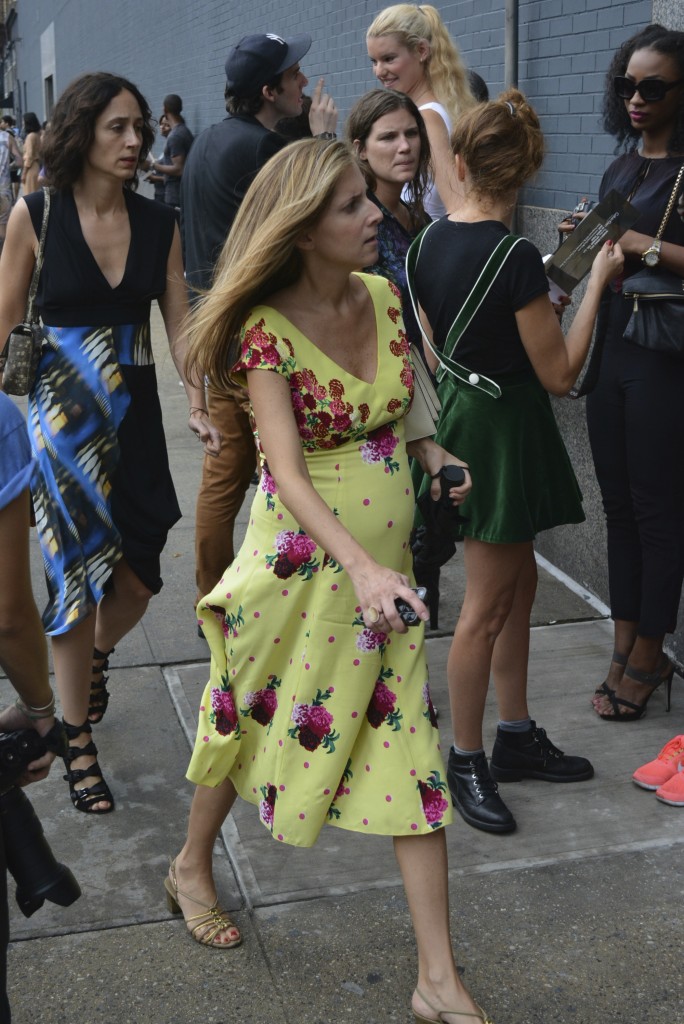 BABY BUMP 1 / Gravida linda 1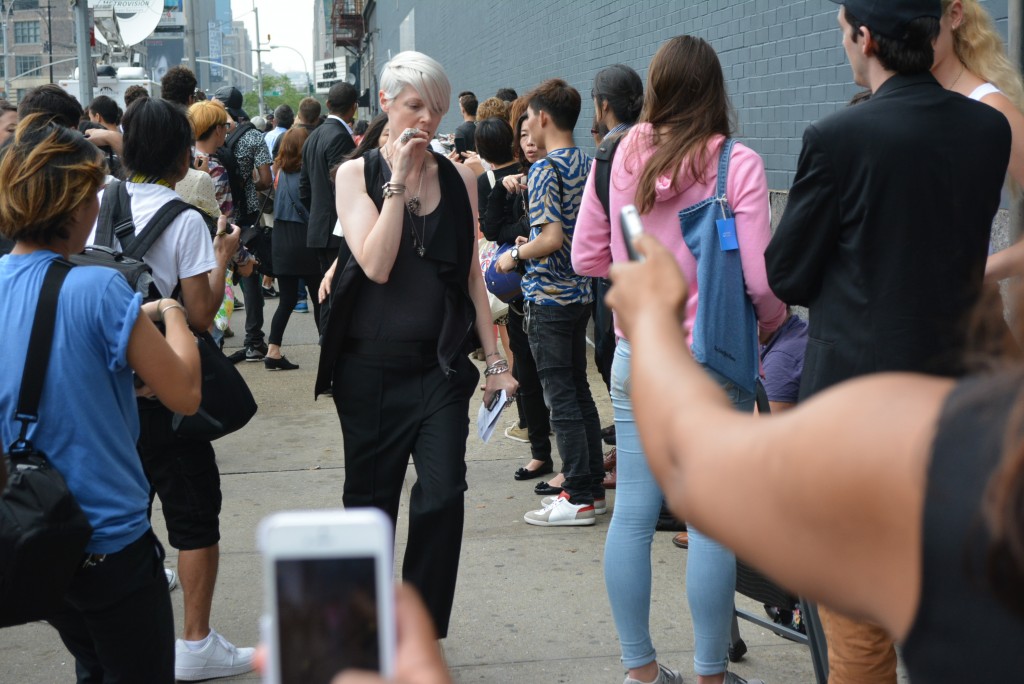 BABY BUMP 2- FASHION MOM/   MAMÅE FASHION GRÁVIDA
———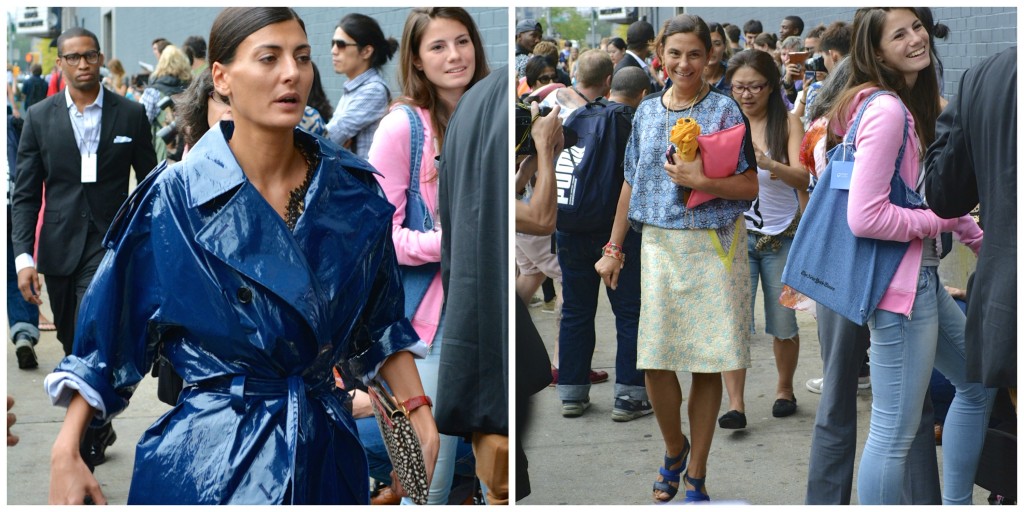 FASHION EDITORS RUN RUN RUN
The Fist one is Giovanna Battaglia, she is the editor of L'Uomo Vogue, a freelance stylist and contributing fashion editor to W magazine also an considered a revolutionary Style Icon.
———
Editoras de modas atrasadeeerrrimas, a primeira é Giovanna Bataglia, um grande nome no mundo da moda. Ela é editora da revista Vogue masculina na italia, é estilista, e contribuidora da revista  de moda W. Considerada um Icone na moda pelo arriscar misturar cores e estampas e deixar o look fabuloso.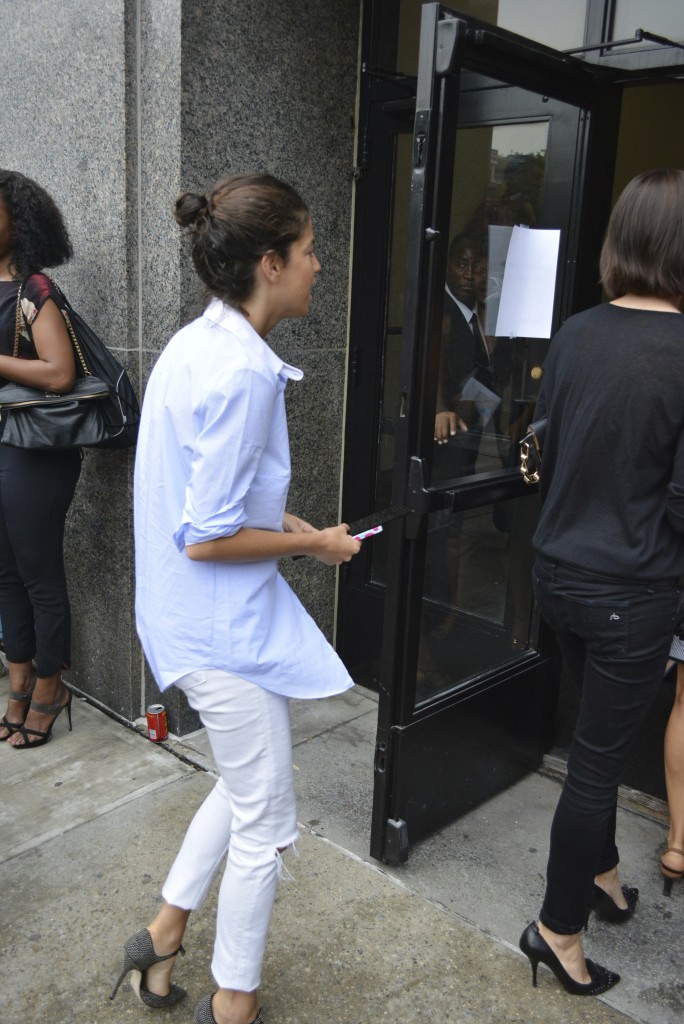 LEANDRA MEDINE FROM MANREPELLER BLOG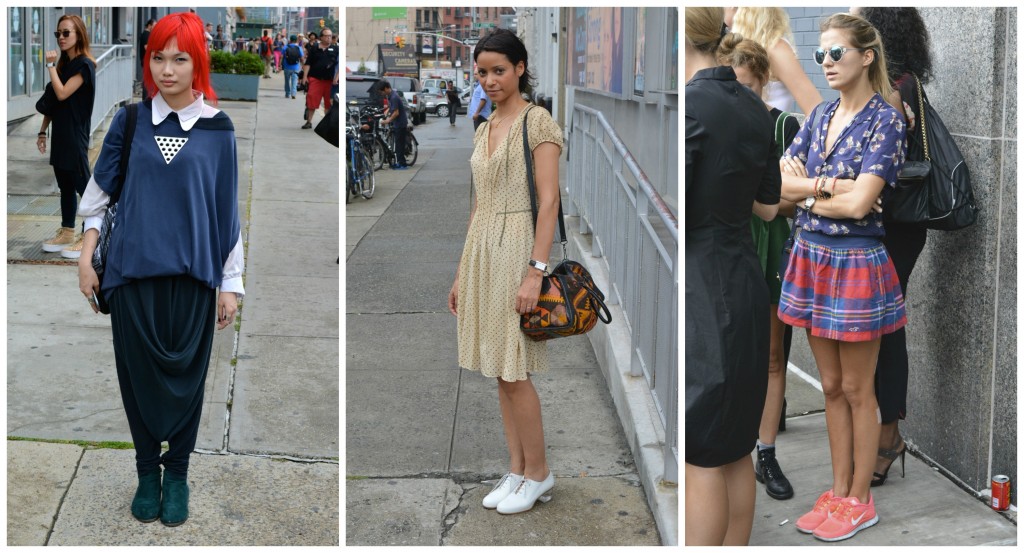 People around outside the show. Street Style Hipster, Vintage colorful…
——-
Um estilo diferente dos convidados , as meninas que estava lá fora do desfile com seu estilo Hipster, Vintage, e colorido
espero que voçês teham gostado da sfotos.
♥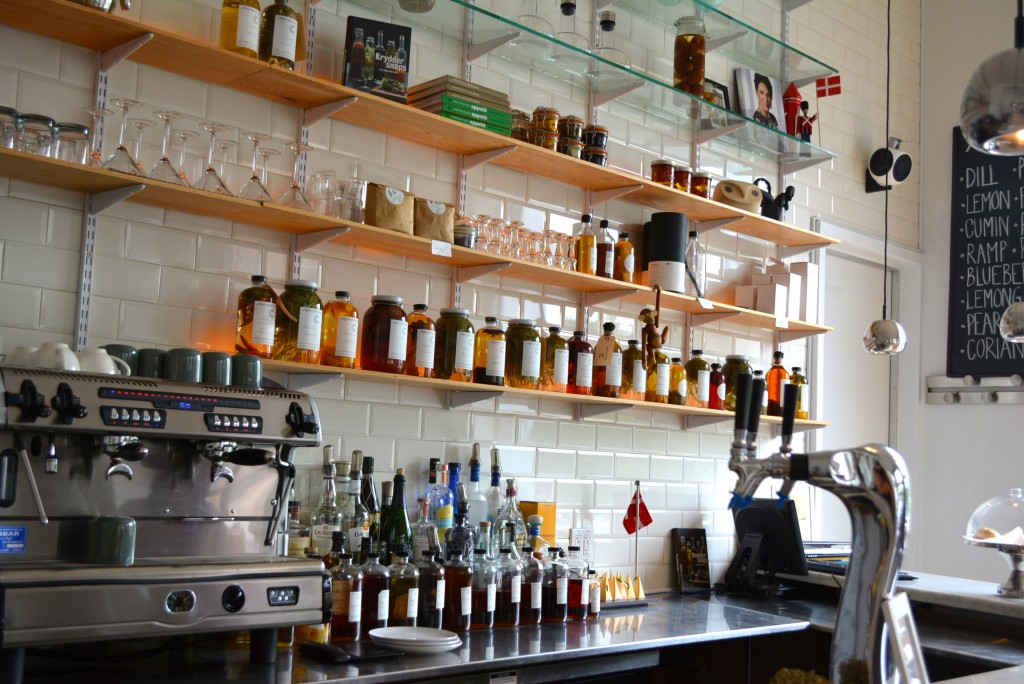 Muahhhh