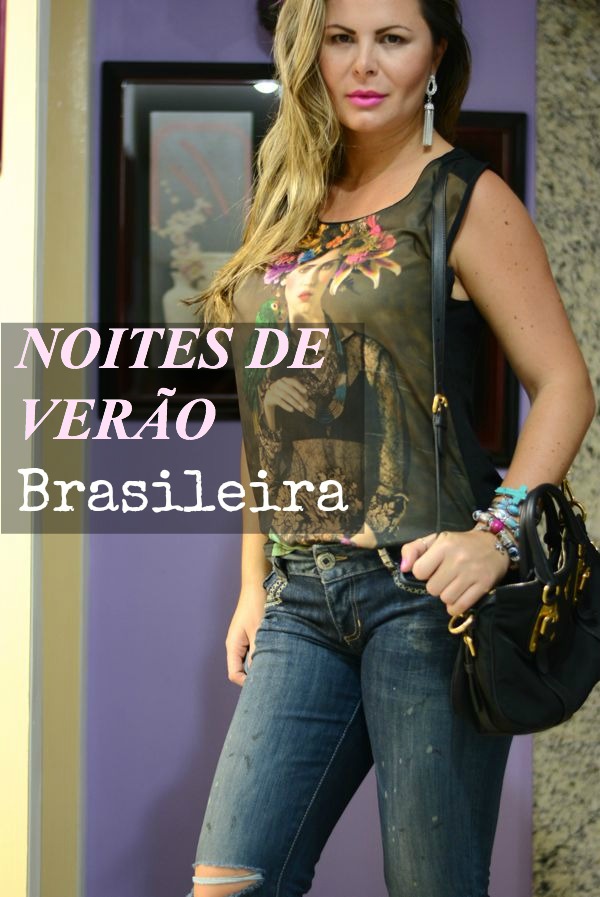 Hi every one. I am posting some looks from my vacation in Brazil. As you might know its Summer time down there so lots of casual and soft outfits to accommodate and welcome that hot hot weather. Temperature at this time of the year is around          95° up to 110°F  oh yeah!!
For a casual night out with friends I put a jeans pants from Guess. I had ripped off myself the knees to give a stylish look. Then I added a Frida Khalo shirt from Zara and paired with a nude low heels and PRADA handbag.

Olá pesssoal. Aqui vão alguns looks que usei durate minhas férias no Brazil. Com esse clima quente escolhi alguns looks básicos e mais fresquinhos e mesmo quando eu usava uns jeans, que foram poucas vezes eu sempre colocava uma camiseta bem fininha pra ajudar na ventilação rsrsrs. Por mais que o look seja básico, um sapatinho bico fino sempre da um "up" no look. escolhi este look para sair com amigos para um barzinho. Aqui estou usando uma calça jeans da GUESS onde cortei a parte do joelho para dar um toque estiloso e "destroyed". Com o tempo esse corte irá almentar e vai ficar mais desfiado ( essa é a proposta ). Como tenho tantas calças jeans escolhi 2  do guarda-roupas para criar este efeito (rasgado-destruido-desfiado).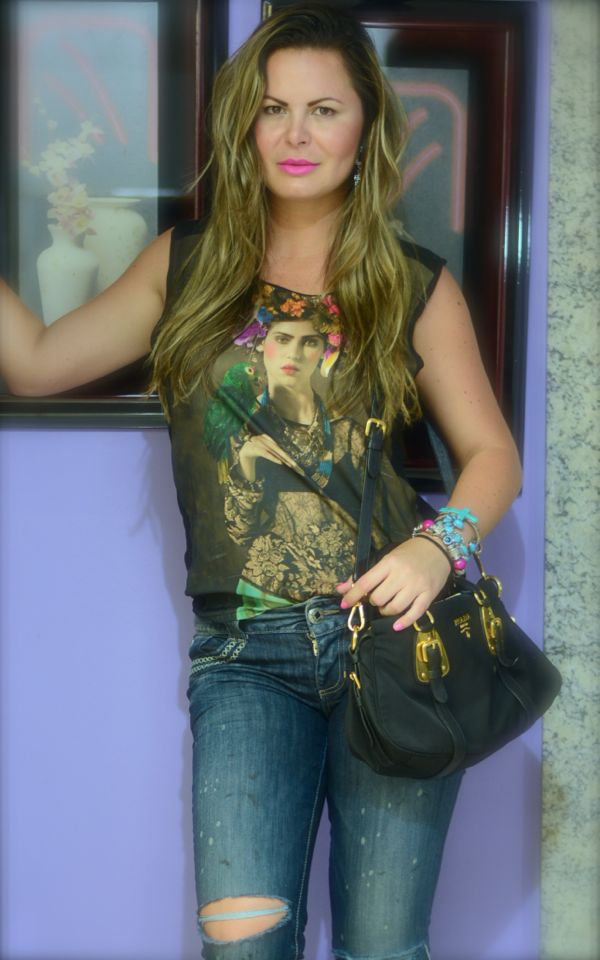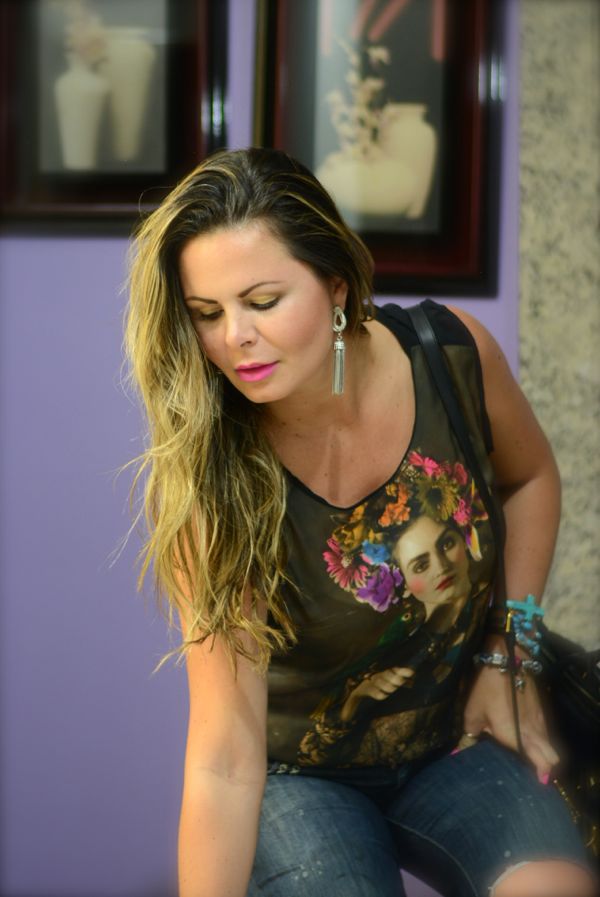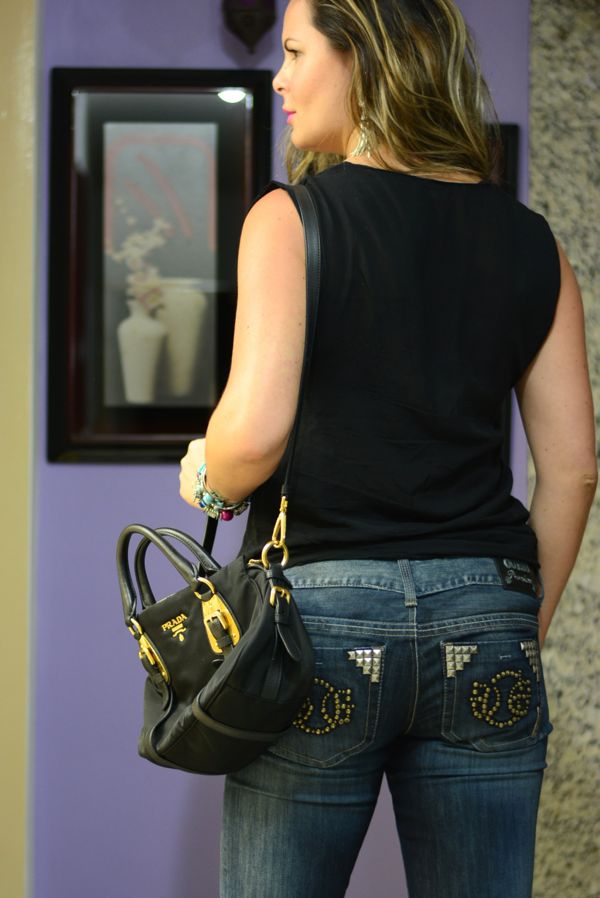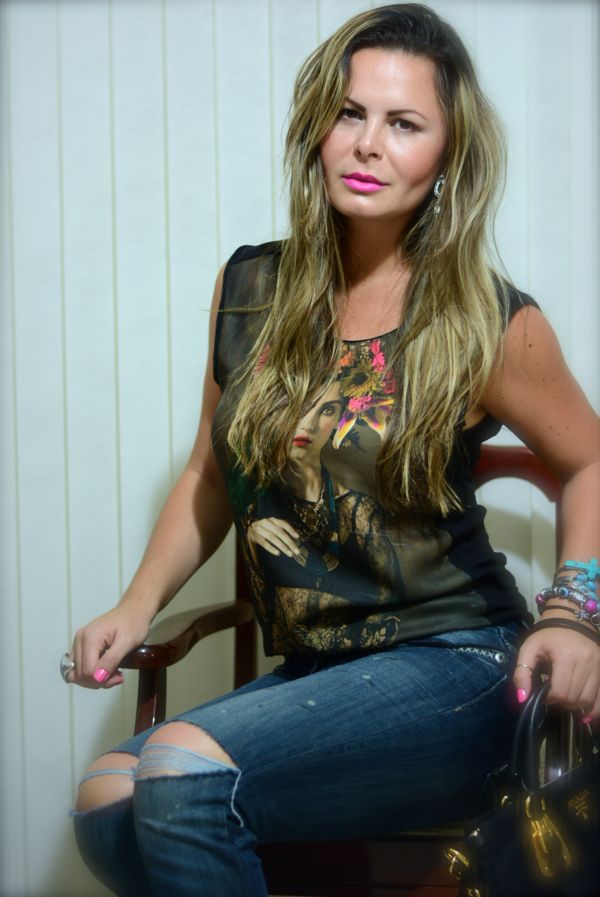 Jeans: GUESS     Top: ZARA    Bag: PRADA