Paris Dia 2 e Visita ao bar do Hotel Raphal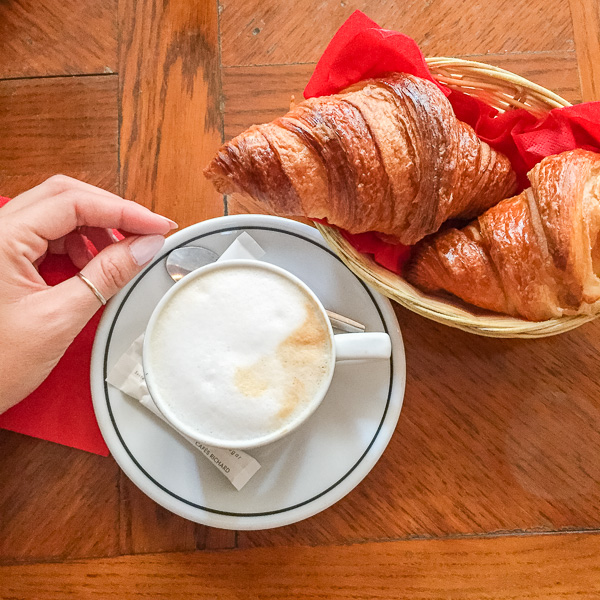 Hi loves. As a continuation of my Parisian days today I am sharing some pictures of my second day in Paris including a new outfit. I started my day with the traditional Croissant and cappuccino before heading over to shop at Zara and H&M that saved my life while I'd wait couple days for my luggage arrival. The weather was way too hot for the first four days I was there then it cooled off a little. This time of the year light fabric outfit its a must. Since I was staying near Champs Elisee I went to the stores located in that area which I don't recommend. Those stores are full of tourists that make such a mess mixing all sizes and products besides that there is line to fitting room, to the cashier etc making you spend a lot of time. On another day while walking to Gallerie Lafayette I saw the same stores and decided to take a look since they had the same sales. Those are the store that the locals shop and I not only found quite and well organized  as well I found what I was looking for on my size. The collection and prices comparing to US is relatively the same as well  the sale and mark down prices.

Oi amores, aqui estou continuando o diario dos meus dias Parisienses. Hoje divido com voçês fotos tiradas do Iphone no meu segundo dia com direito a look novo. Começei meu dia a bem Parisiense com o tradicional cappuccino e Croissant e logo em seguida fui a Zara e a H&M fazer umas comprinhas. O clima estava hiper quente nos 4 primeiro dias e a pedida era roupas com tecidos leves. Como eu estava proximo a Champs Elisee fui nas lojas ali mesmo. Uma dica pra quem quer fazer compras em lojas ''fast fashion" como zara, H&M etc, eu não recomendo ir ali na Champs Elisee pois é lotada de turistas e as lojas ficam uma bagunça você acaba perdendo muito tempo nas filas e as vezes nem tem o que você procura devido a demanda ser muito alta. Como eu tinha urgência em comprar algo fui ali mesmo, mas um outro dia com calma passei pelas mesmas lojas quando estava a caminho da galeria Lafaiete e encontrei peças lindas com minha numeração as e a maioria dos clientes era moradores locais. #ficaadica
By the time I finished shopping and had lunch is was already in the middle of the day so I was tired carrying all the shopping bags and decided to go back to the hotel to get some rest take a shower enjoy the famous sunset time at Hotel Raphael with view to the Eiffel Tower. I'll make a post with places to go and food 🙂
xxxx
Depois de horas… Quando acabei as comprinhas e almoçei decidi voltar para o hotel para tomar deixar as sacolas um banho e dai decidi descansar um pouco e então ir para o famoso final de tarde no bar da cobertura do Hotel Raphael onde tem uma vista incrivel da torre Eifel. Vou fazer um post com dicas de todos os lugares e restaurantes que fui.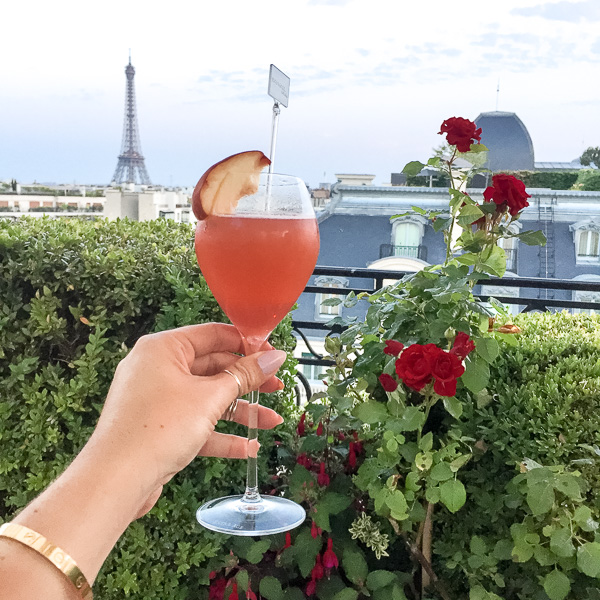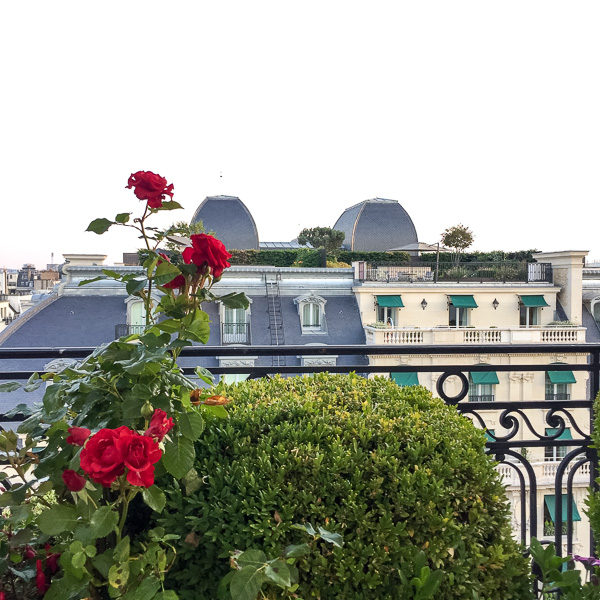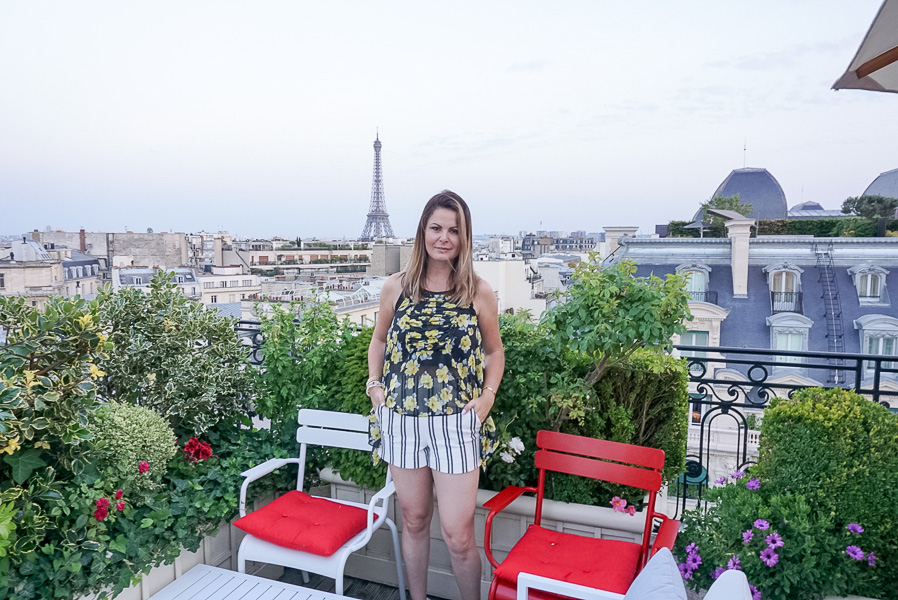 Hotel Raphael is located in the heart of Paris. It features a panoramic terrace with exceptional view of the Eiffel Tower and the Parisians roof tops as well a  gourmet restaurant
xxx
O hotel Raphael tem categoria 5 estrelas e está localizado no coração de Paris bem ao lado do Hotel Peninsula. É famoso pelo seu terraço panorâmico e restaurante gourmet com vista incrivel da Torre Eifel e dos telhados charmosos
Thank you so much for stopping by — Obrigada pela visita
XO

, H