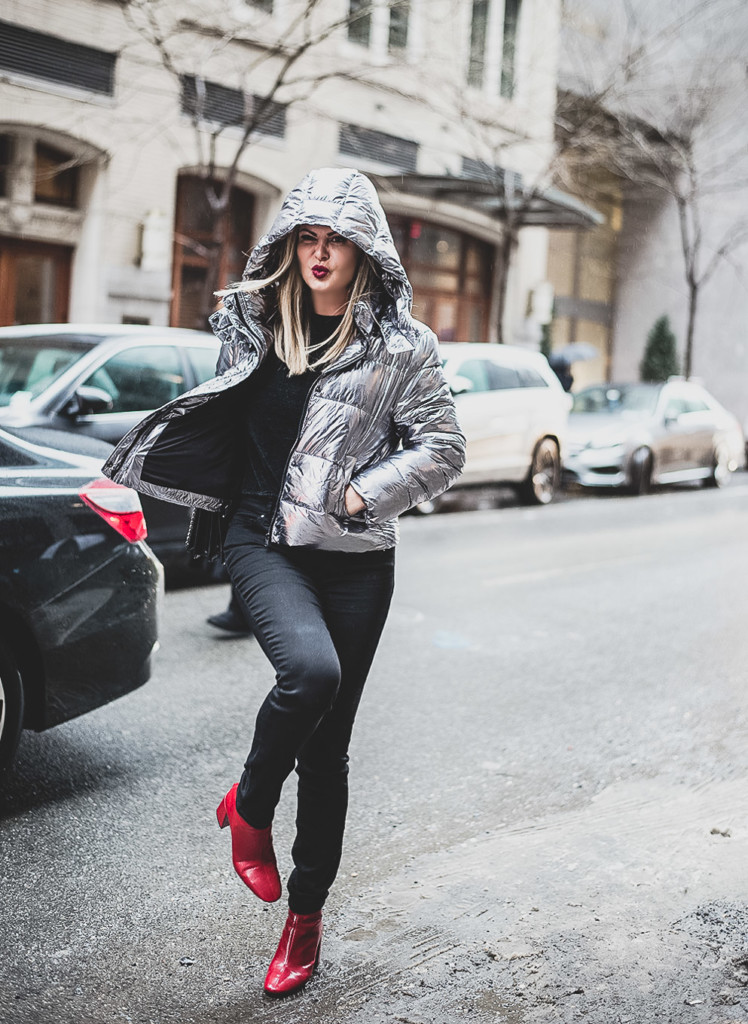 Shop my Outfit:
[show_shopthepost_widget id="2504091″]

Time for silver – Would you wear a silver puffer jacket? Well, I have a thing for sequins and shiny things, so of course I love this silver puff jacket and didn't think twice before purchasing it. Some how is makes me few like a child wearing something from spaceship. I like the fact fashion comes and goes and some trends stay in power and always returns with some updates.
Its funny when we look back to old magazines pictures or how we dressed in the past and we think: "God, the fashion was awful! What were they thinking?!" Yet somehow we recycle these trends, make a few tweaks, and they keep coming back updated looking more stylish.
I love that the puffer coat are back, as a matter of fact, it made a surprisingly chic comeback. The puffer had fallen largely out of favor. It was considered a no-no. A fashion faux pas but the puffer has re-emerged on the runways—in every size, shape, color, and crop imaginable. Besides been stylish, they are so warm, cozy and cool. This jacket is a statement piece and although is very bright it can be styled with different outfits. I like the silver one since it goes with any other colours, but I wouldn't mind it in red as well. For this outfit, I wanted to play classic wearing my silver jacket with all black outfit but decided to add some color on my feet and the red boots were my choice for a casual weekday look with lots of spark 🙂
A puffer coat will keep you warm, but this one will make you look cool too. I am wearing Zara Puffer Silver coat but I had found similar options for you to shop. I hope you like it 🙂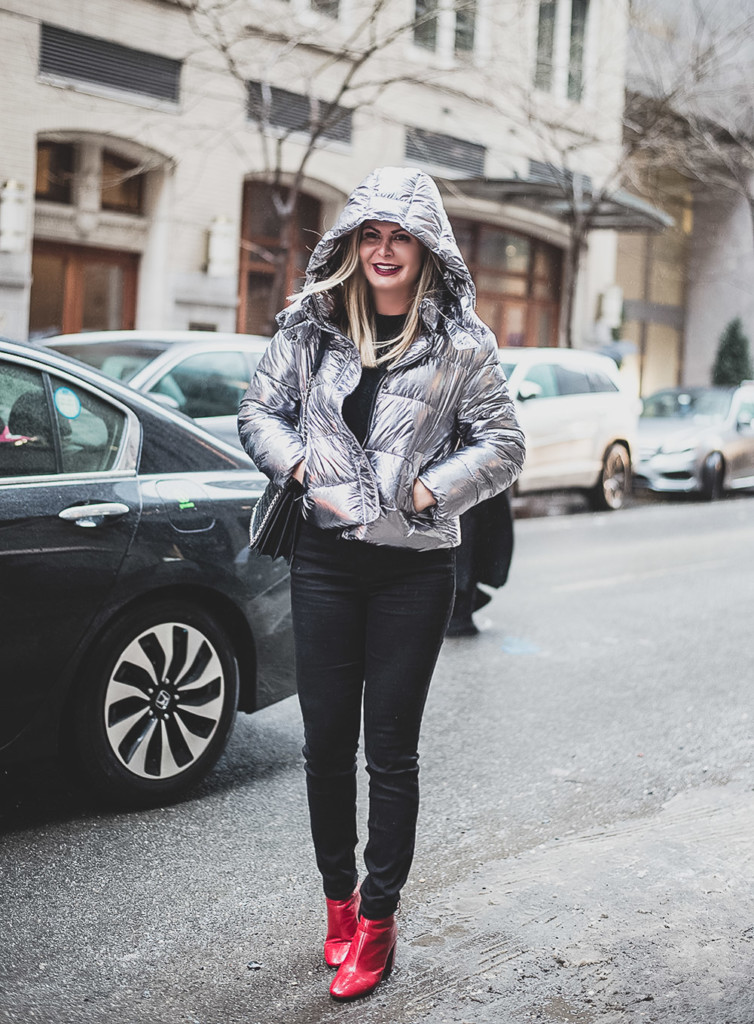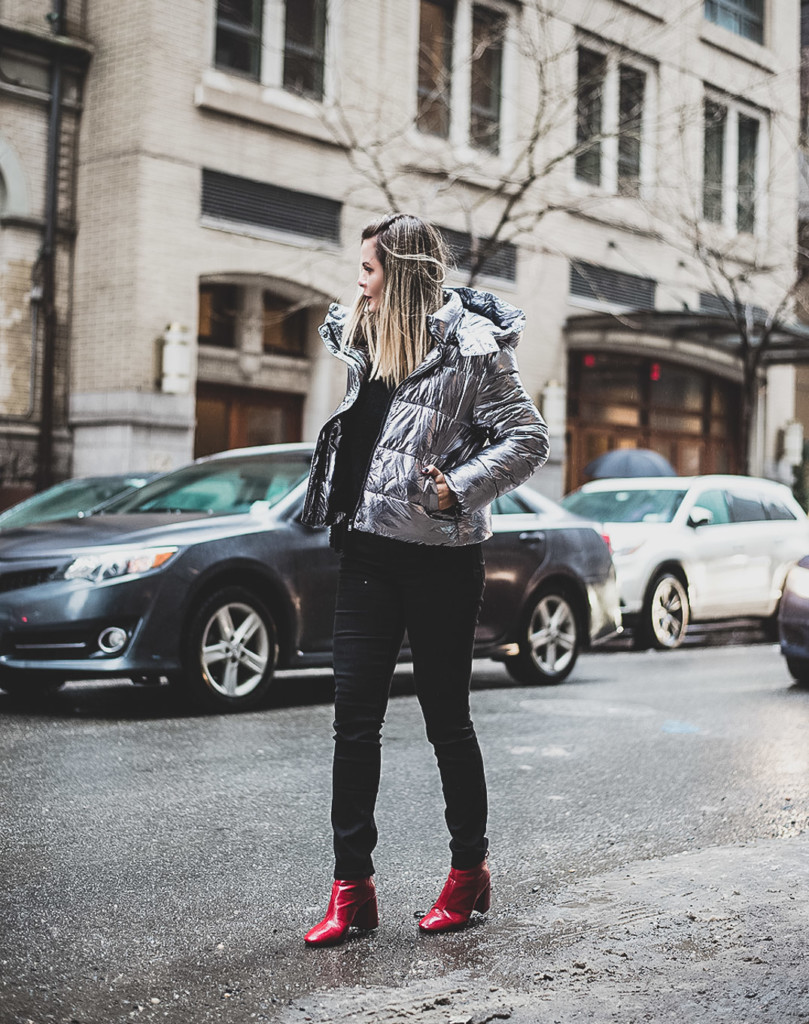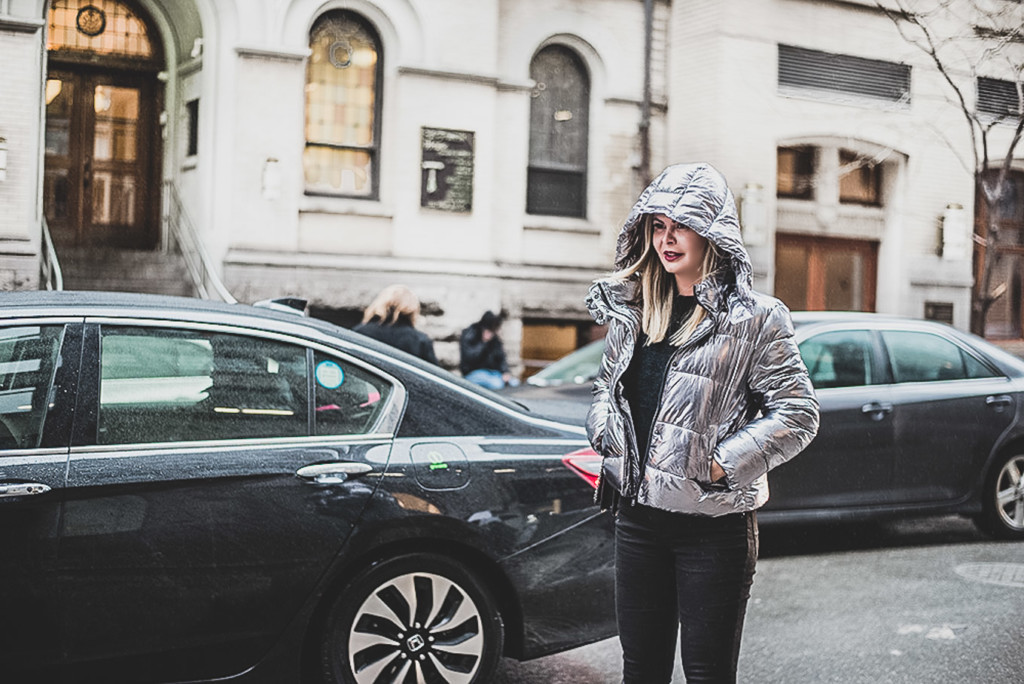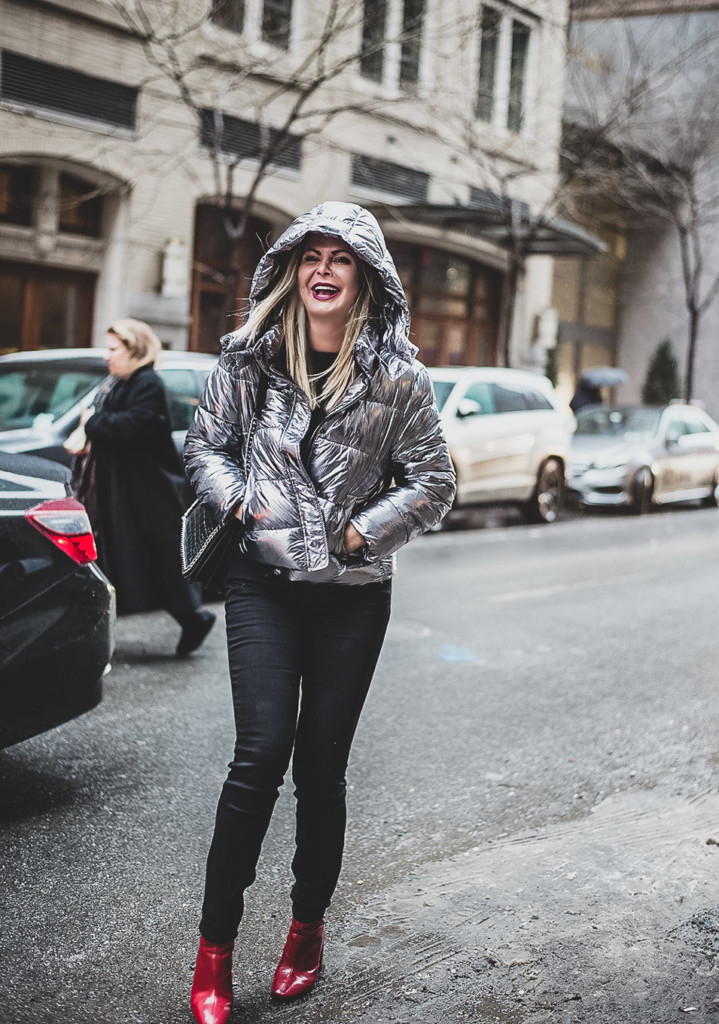 Puffer jacket: Zara / Boots: Zara / Jeans: Lee / Sweater: Zara
Click bellow to Shop :
[show_shopthepost_widget id="2504099″]
Red Boots:
[show_shopthepost_widget id="2504104″]
Love xx Hilma