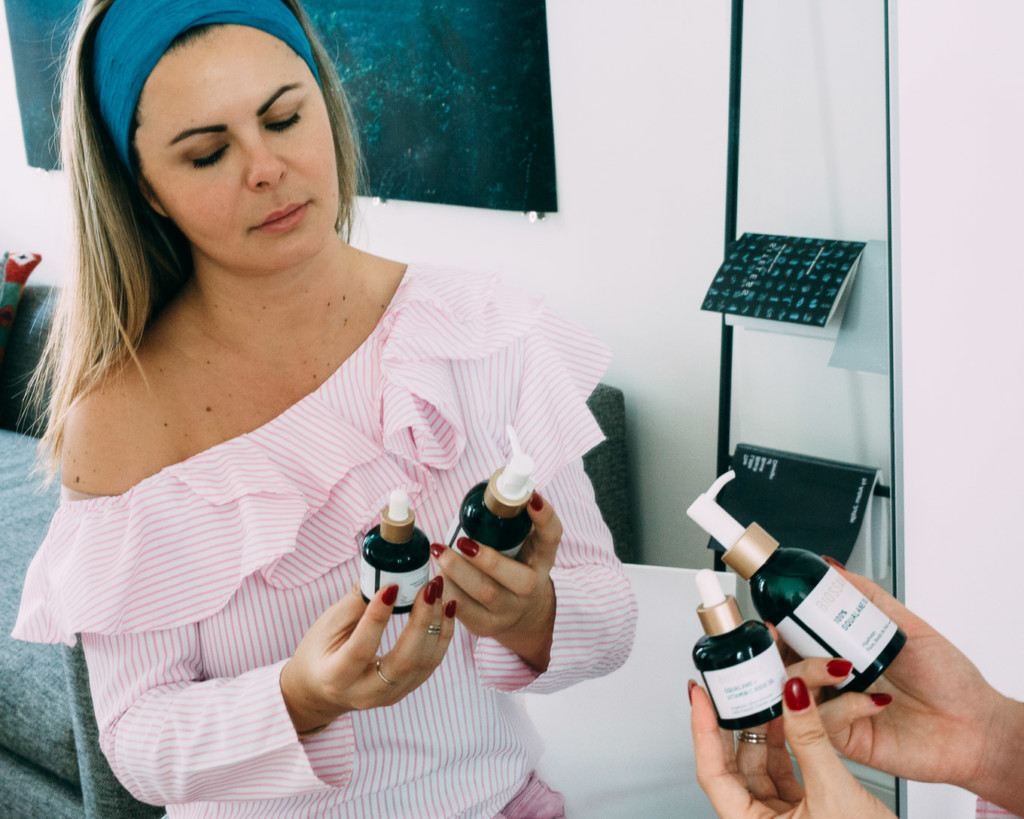 Today I want to share with you about my new skin care secret weapon and show how to be confident in your skin without make up with Biossance.
I had always been passionate about skin care products. Taking care of my skin became essential and had boost my confidence. Been in my mid thirties, and living in NYC means that I have to fight the climate change, humidity in the summer and dryness in the winter requires me to embrace an intense skincare routine so now I am armed with a few skincare products that I simply can't live without. There are few products that I have used for years but I am always in a hunt to switch some or add new ones to my daily routine.
I was recently introduced to BIOSSANCE and for the past 2 weeks I have incorporated the 100% Squalane oil to my hair and body and twice a day I use the 100% Squalane + Vitamin C Rose Oil and love how this face oil is so effective yet soothing , it moisturize without feeling oily, made with 100% Squalane , a natural component of human skin sebum (oil) that our body naturally produces but eventually it decreases over time. Squalane is not only a wonderfully moisturizing ingredient but also a source of replenishing fatty acids and antioxidants, so that explains why this product is so amazing. Biossance's squalane oil is 100% plant based, other companies sell it, but they actually harvest it from shark livers!!!
Keep in mind, Its important to maintain your skin clean and hydrated. I do have a beautiful skin because I make sure I remove my make up before going to bed and clean my face with a few products that I'll talk about it in another post. However, since I started applying the 100% Squalane + Vitamin C Rose Oil to my face I can clearly see how it boosted my skin appearance and lifting up my confidence. Now I feel like I want to do a more natural make up look, and even have make up free days where I just apply some mascara on my short lashes and put some lipstick on giving my skin a chance to breath and helping me to archive a fresh and flawless completion.
It's time to stop bashing the imperfection and start loving every inch of yourself. Stop comparing to others or even worrying about what others think of you. Do like me, love yourself and be proud of what you look like without make up. My skin never looked so good and I finally realized that I am now totally confident in my skin and You should too

Clean you skin everyday it takes just a few minutes. At night, after removing my make-up and cleaning my face, I pat about 2 -3 drops of Squalane + Vitamin C rose oil on my face before applying the night cream. I wake up with my face feeling hydrated (and it doesn't break me out) and smooth and youthful. In the morning it can be used just before the moisturizer.
Rule #1 to remember: DO NOT SLEEP WITH YOUR MAKE UP ON! Remove your make up properly, should be a priority you make time for even when you are dying to catch some Zzzzz.
BIOSSANCE provides a non-toxic products to theirs costumers and has a
beautiful Eco-friendly packaging.
Here are the 5 powerful products:
1. 100% Squalane Oil, is a weightless multipurpose oil for all skin types, which instantly hydrates and locks in essential moisture. Formerly known as "The Revitalizer." It accelerates cell turnover to make skin appear softer and smoother.
2. Squalane + Vitamin C Rose Oil, is a luxury face oil that brightens, firms and evens out skin tone and texture. Formerly known as "The Nourisher." This oil brightens with an oil soluble Vitamin C 50x more powerful than ascorbic acid, fights free radicals, leaving your skin with a healthy glow, and reduces the appearance of fine lines and wrinkles.
3. Squalane + Peptide Eye Gel is a weightless eye gel that reduces puffiness and dark circles. Formerly known as "The Illuminator." This is the same effective formula that assists with lymphatic drainage and circulation, and reduces puffiness, sagging, and crepiness.
4. Squalane + Antioxidant Cleansing Oil is a rich cleansing oil that gently removes long wear makeup and leaves your skin with a beautiful, healthy glow. Formerly known as "The Purifier". This is the same formula that dissolves waterproof makeup and impurities, leaves skin feeling moisturized, and delivers powerful antioxidant protection to the skin with Vitamins A, B & C.
5. Squalane + Probiotic Gel Moisturizer is a new product. This moisturizer is infused with squalane and probiotic technology to help restore a naturally healthy looking complexion. It helps with dryness, redness, and dull, uneven texture. It also helps support the effects of daytime stressors.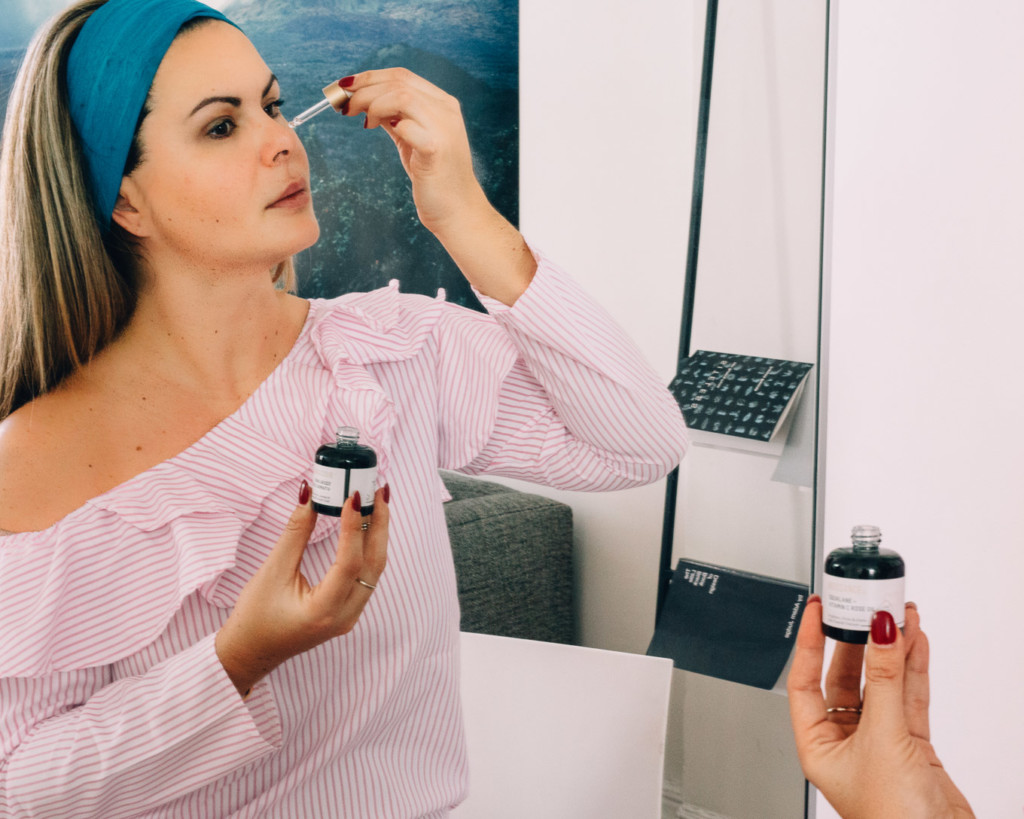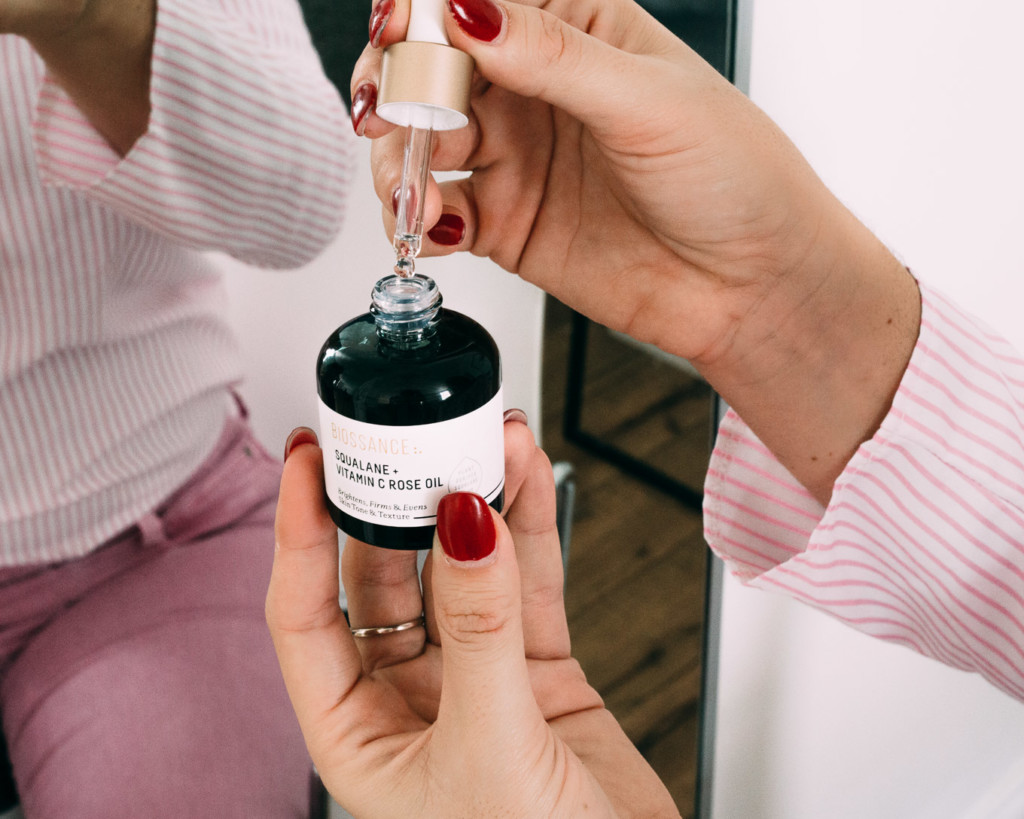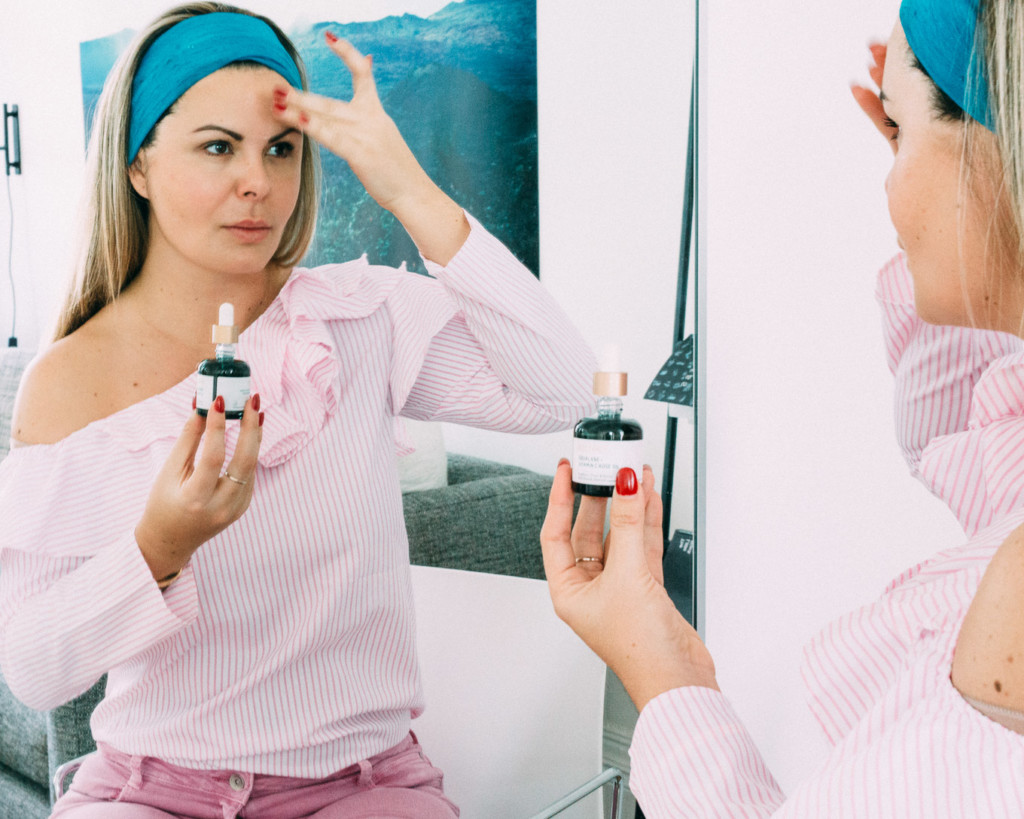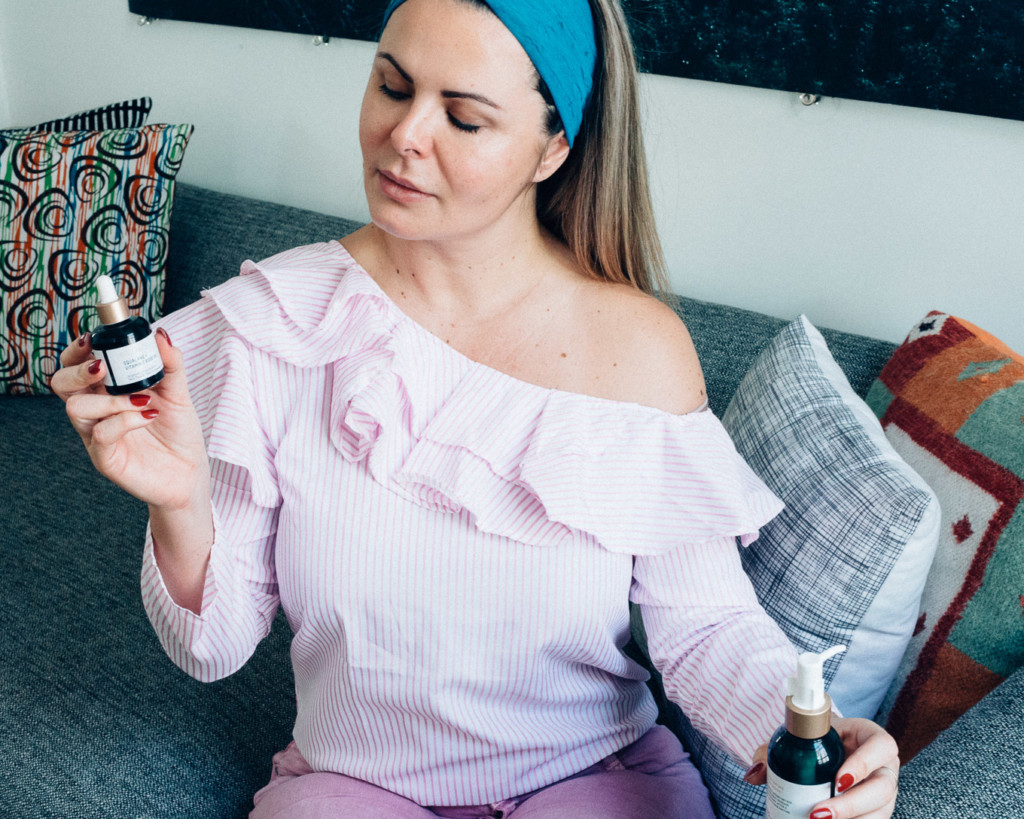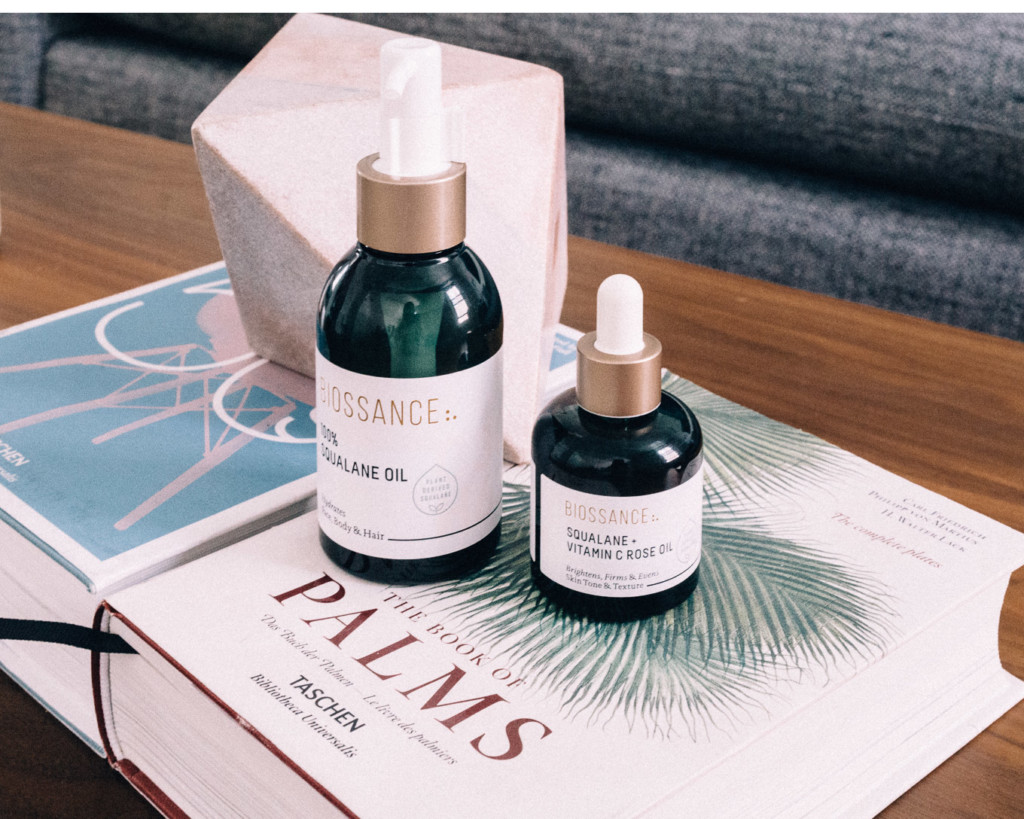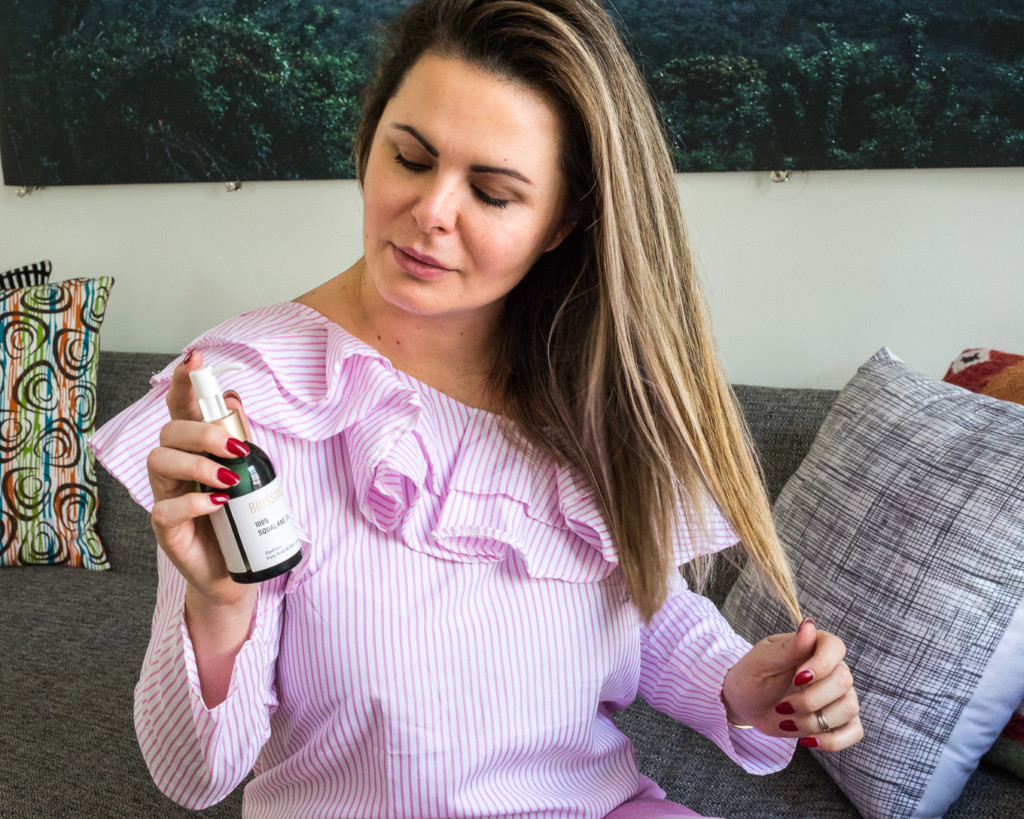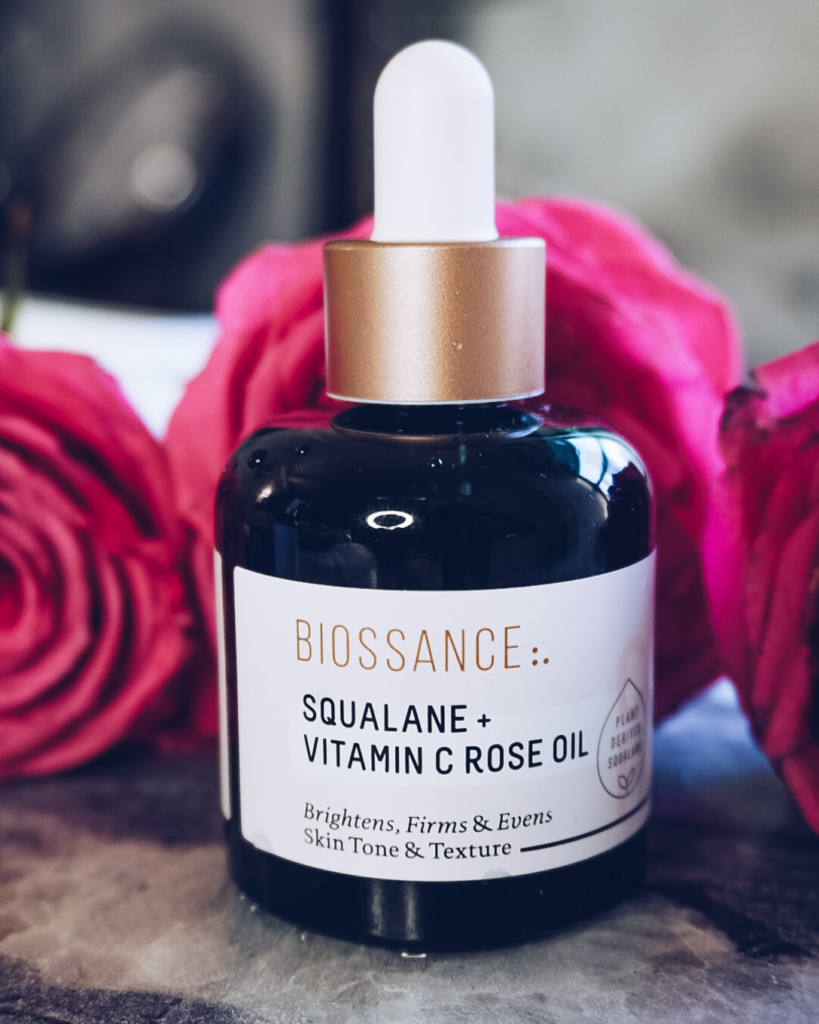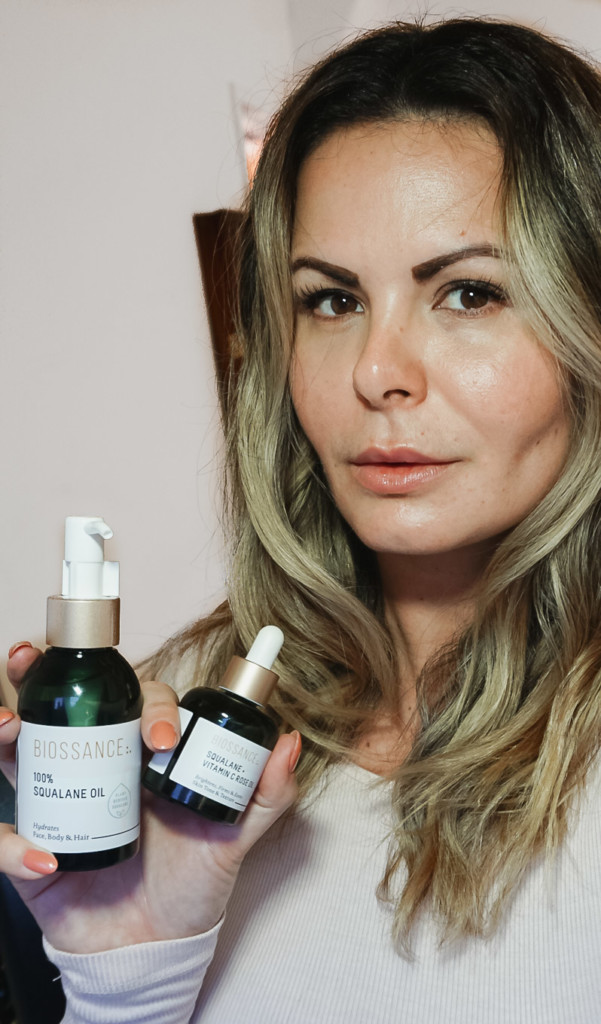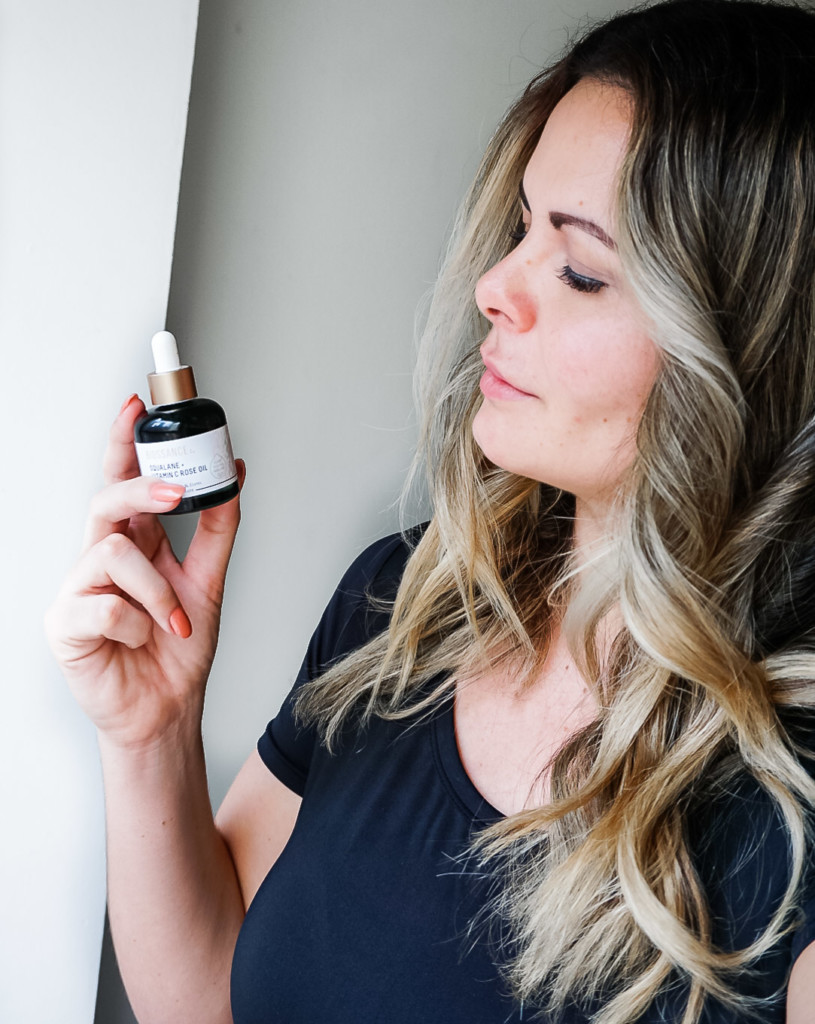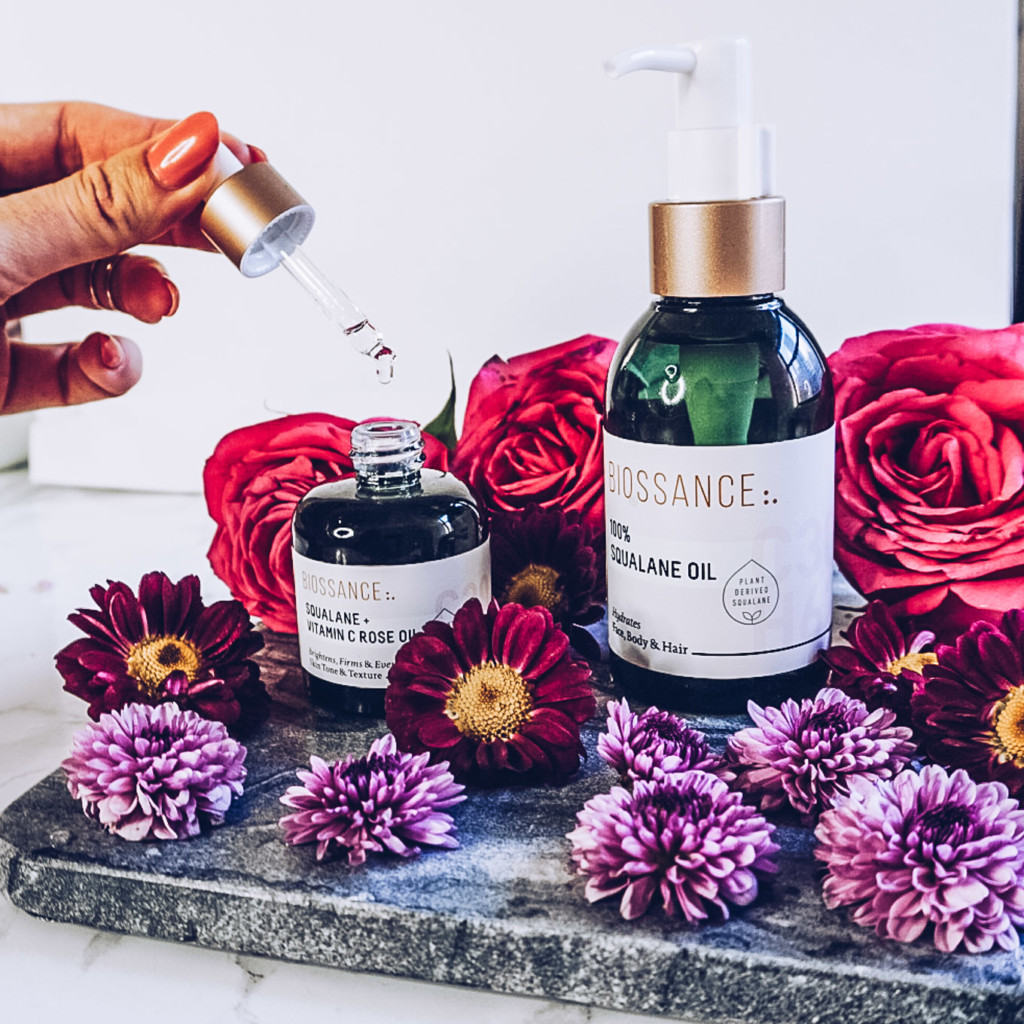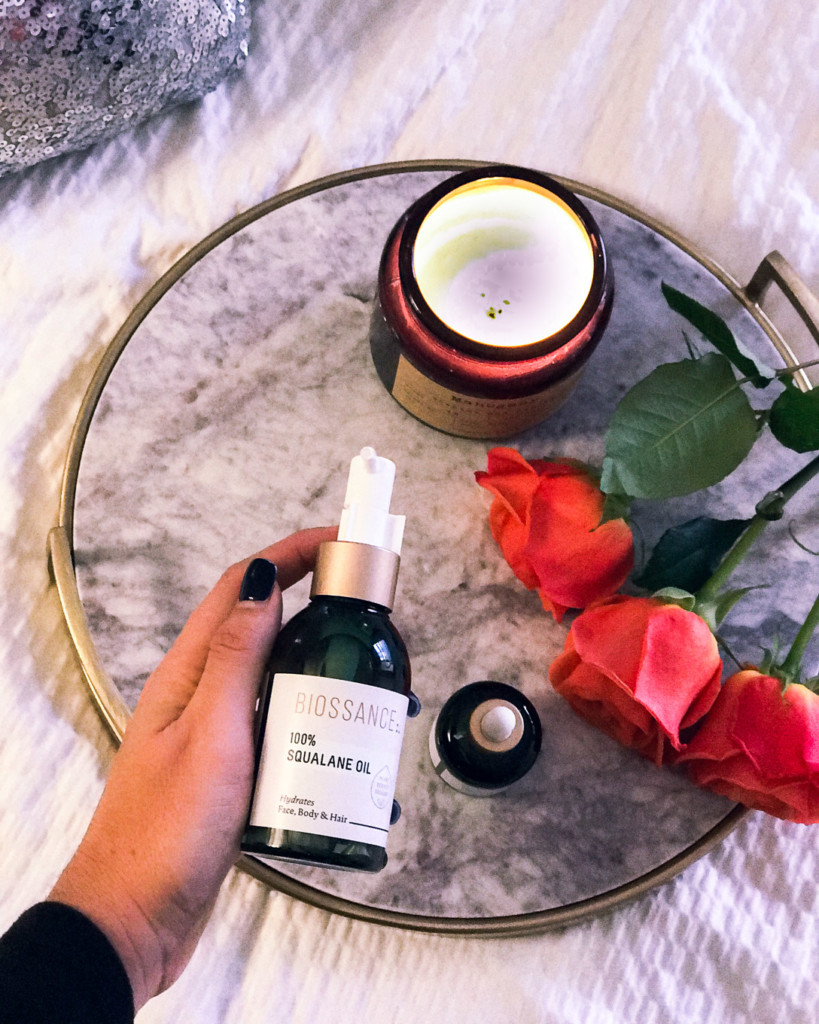 Get your glow on! You can shop from BIOSSANCE website and even choose a free sample best seller oils or buy at SEPHORA.COM
I created this post in collaboration with Biossance but the options are my own. I truly believe in Biossance products and I want to be honest with you and I decided to take few pictures and including selfies to show how healthy and glow my skin looks without make up (I only have lashes or mascara on).
Thank you so much for reading I hope you embrace the case and be confident in your skin as well.
love,
Hilma