Desfile da Desigual NY fashion Week Primavera/Verão 16

DESIGUAL's Spring 2016 collection explored the modern day women who is free-spirited, bold and fun. Women, like the many cities we travel to and live in, are ever-changing and endlessly alluring; gleaming in the morning and glowing in the evening. Inspired by the city of Barcelona, BCN, La Ciudad Condal, the charming Mediterranean port town that's always been home for DESIGUAL, this collection encapsulates the many styles of a women.
The brand collaborated with stylist Misha Janette, who used her eclectic style to showcase the daring, fearless, and irreverent woman according to DESIGUAL. Lauro Samblas', an artist from Barcelona, used colorful pop-inspired collages tapping into his boundless creative freedom to create the backdrop for the collection.
Cosmopolitan and cool, the collection featured layered looks, unusual combinations and left an urban, sophisticated and bold mark: Shirts worn as skirts, hand painted brush stroke prints on oversize blouses, jumpers worn as turbans, A-line midi-skirts with patchwork embroidery, jackets that combine denim, military fabric and embroidery, palazzo pants and ankle grazers, embellished jeans with delicate embroidery and long shirts worn as evening dresses.
Desigual is designed for many types of women with their lust for life, eye for beauty, and passion for self-expression.
Guests included actresses Laverne Cox; supermodel Karolina Kurkova; 94 year old fashion icon Iris Apfel; fashion photographer and TV personality Nigel Barker and Bachelorette Kaitlyn Bristowe with fiancé Shawn Booth.

Olá amores. Semana passada fui ao desifile de Desigual no Fashion Week. Já estamnos de olho na tendência da Primavera/Verão 2016. A marca teve sua coleção focada na mulher moderna, com espito livre e mente aberta, autêntica, alegre e que gosta de cores fortes semore em busca de mudança e inspiração. Que brilha durante o dia em seu trabalho e é puro glamour nas noites de verão. Tudo foi insoirado na cidade de Barcelona, Espanha e também na cidade de Condal,  muito charmosa localizada a beira do Mediterraneo.  E essa coleção mostra os varios estilos que  amulher moderna possui. A caracteristica da marca é sempre o cores vivas e mistura de estampas com ideai de colagem cheio de liberdade e criatividade.
A DESIGUAL é uma marca criada para varios tipos de mulheres que tem paixão pela vida, que seduz e é seduzida. Aquela que tem olhos para a beleza e possui auto-estima.
The following images were provided by Desigual PR agency // As images a seguir foram gentilmente sedidas pela RP da marca Desigual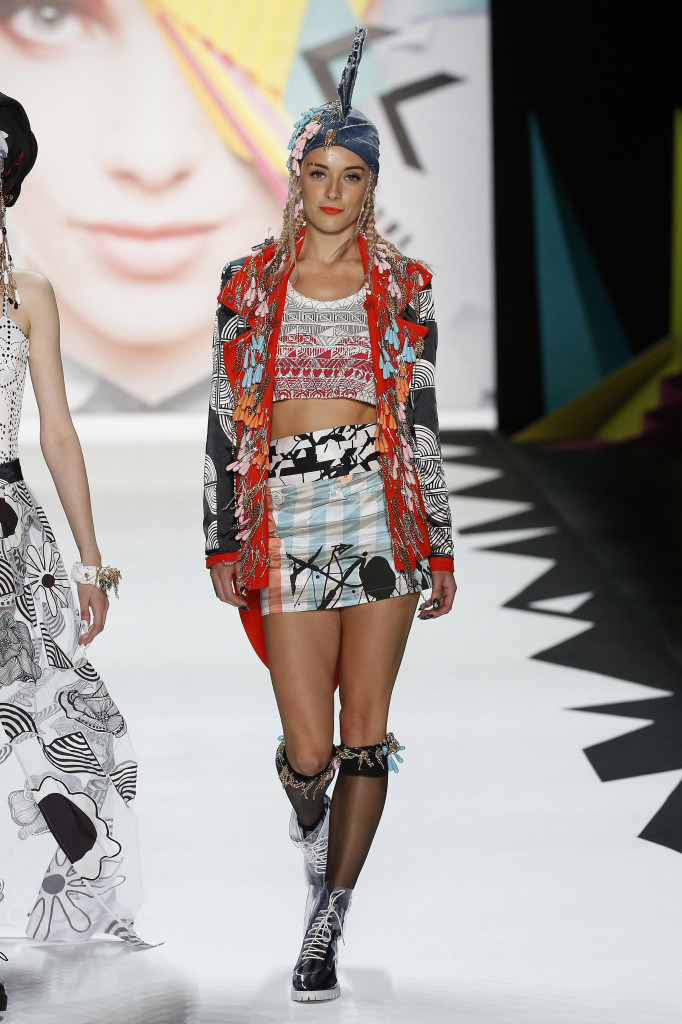 Thank you so much for visiting — Obrigada pela visita
XO

, H