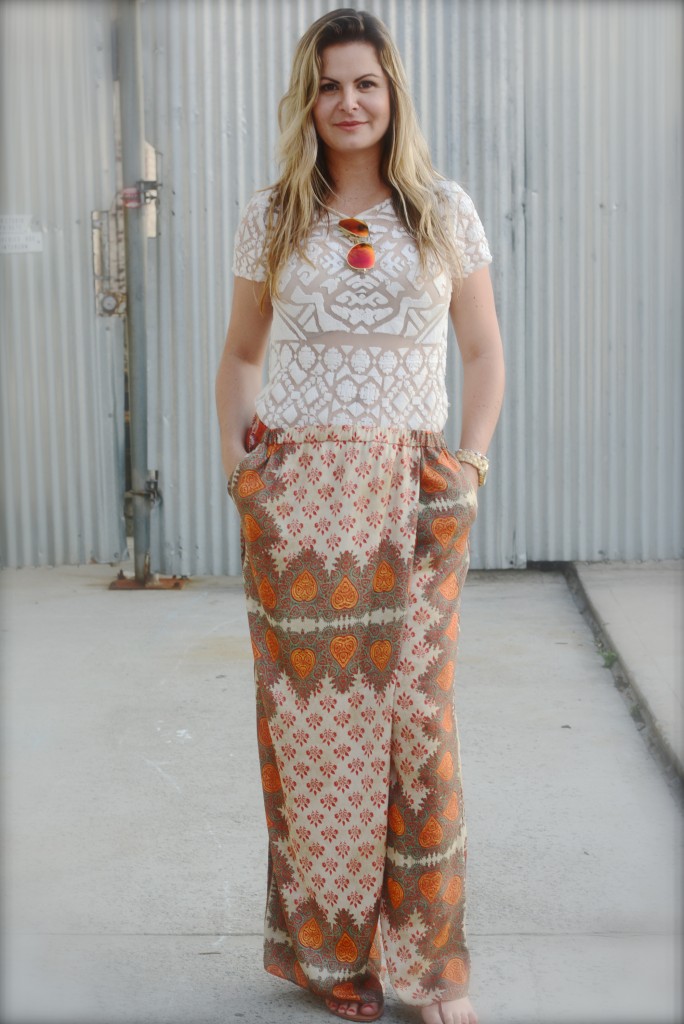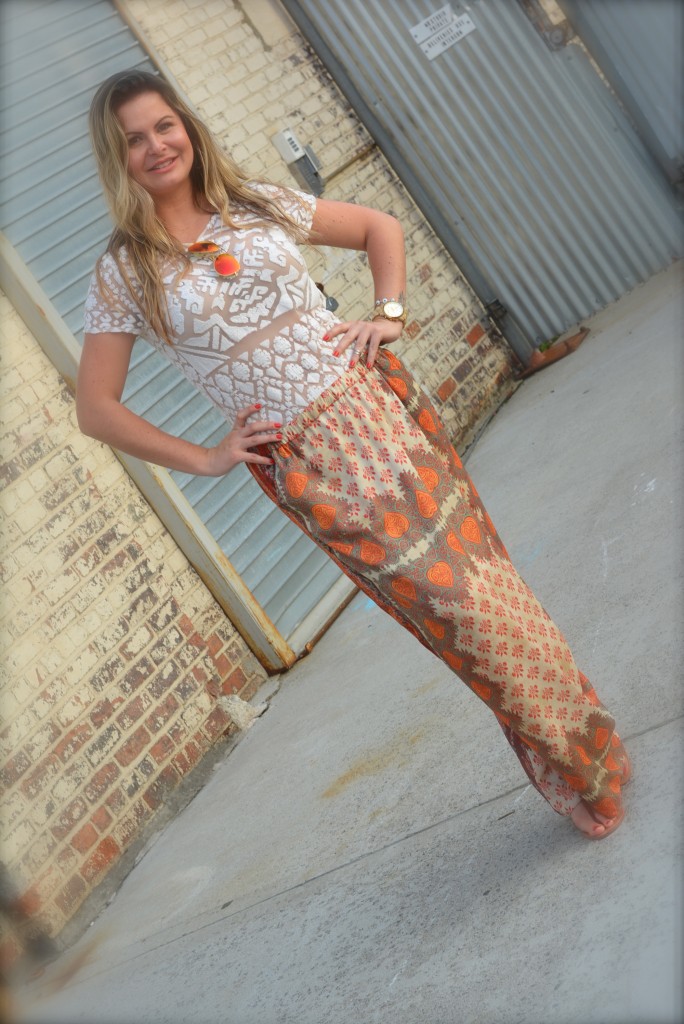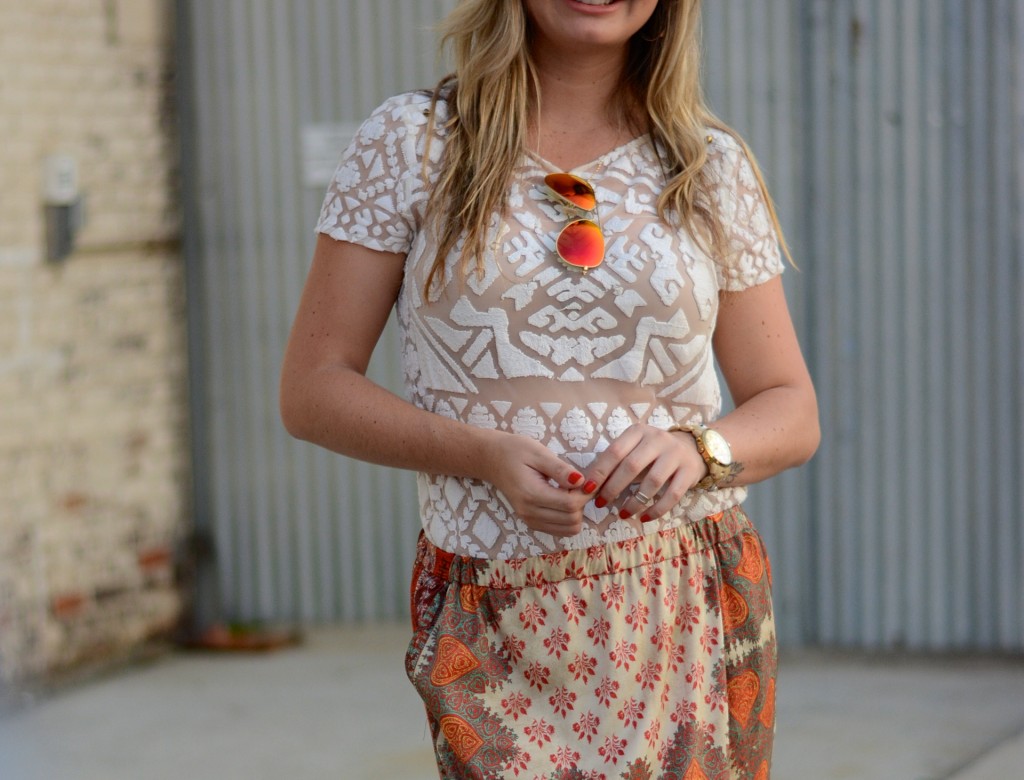 Top and Wide leg Pants / Look Completo: ZARA  Sunglasses / Óculos de Sol:  Ray Ban
Hi everyone, today I am talking about this wide leg pants style. Besides been conformable, its sophisticated and can be worn day or night depending the top combination and type of shoes you pair it with. I wore this out fit on my birthday since I was celebrating at Anable Basin Bar & Grill by the East River in LIC, NY I want to wear something vibrant also with a fresh look because the day was going to be hot. To make the look more stylish I added a pair of Ray Ban mirrored sunglasses orange to make my look pop up with the color combination from my pants. I hope you like it.
———-
Oi meninas do meu Brasil! A calça da vez a pantalona para esse veråo maravilhoso que logo logo estarå batento às sua portas. Como voçês já sabem as estaçoes do ano såo trocadas desse lado de cá portanto fiquem antenadas que a estamapa etnica vai continuar por aí e claro os tops com aplicaçoes de bordados e rendados que por sinal ficou um charme com esse meu look.
Como eu estava comemmorando meu niver num lugar maravilhos que super indico em Nova Iorque chamado Anable Basin Bar & Grill bem na beira do East River com uma vista fenomenal para o Leste da Ilha de Manhattan, eu quiz usar algo discontraído , confortåvel e ao mesmo tempo estiloso e resovir so jogar essas peças com sandadlia dourada rasteira e dar um up no look com um Ray Ban espelhado laraja e gostei muito do resultado. O bom das calças pantalonas ´que voçê pode fazer um look tanto para o dia como para a noite. Nesse meu por exemplo bastava adicionar um salto alto e ja estava pronta p noite. Espero que tenham gostado.