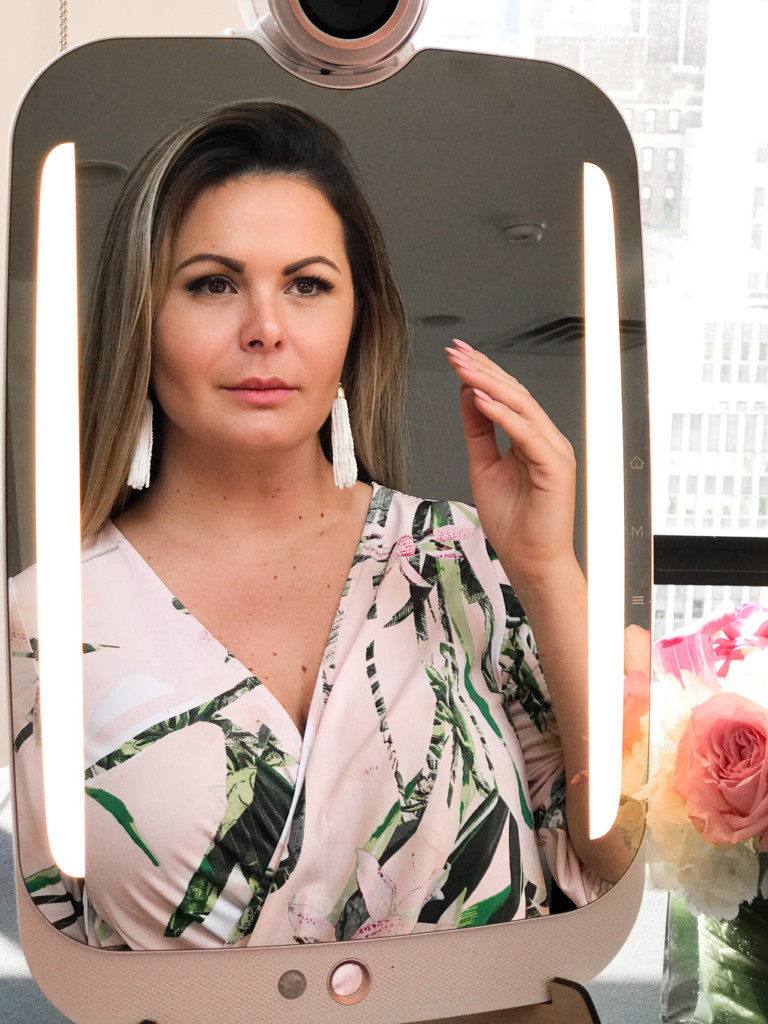 Hey babe, have you ever imagining having your own personal beauty consultant? Well, today I want to share with you about this HiMirror Plus, a smart beauty mirror that analyzes your skin and many of you got really curious about since I posted a sneak peak on my Instagram last week. I am so exited to finally be able to tell you about this great invention called HiMirror that analyzes your skin and also comes with the right LED light to do your make up.

HiMirror is a highly accurate smart beauty mirror that is designed to give personalized beauty and wellness insight based on your skin analysis process. You'll have the ability to check your skin daily because HiMirror deliveries excellent analysis result, it capable of access your skin's condition including wrinkles, fine line, red spot, dark circles, pores and complexions. Since this mirror is built with high technology that has face recognition, it records all the information every time you analyze your skin, keeping track thru the skin analyzes report with graphics allowing you to evaluate how well your skincare products are working on your skin as well gives you skin care tips according to your needs.
HiMirror is innovative, has a Gesture control , is not only at-home beauty but also fitness consultant but also has BMI , checks your body fat percentage and body type.
All the data is anonymous and secure, just so you know!! Also, With the latest auto firmware update, users can now change the interface color Settings > Set Theme and there are several media center updates, including the ability to record video messages for yourself.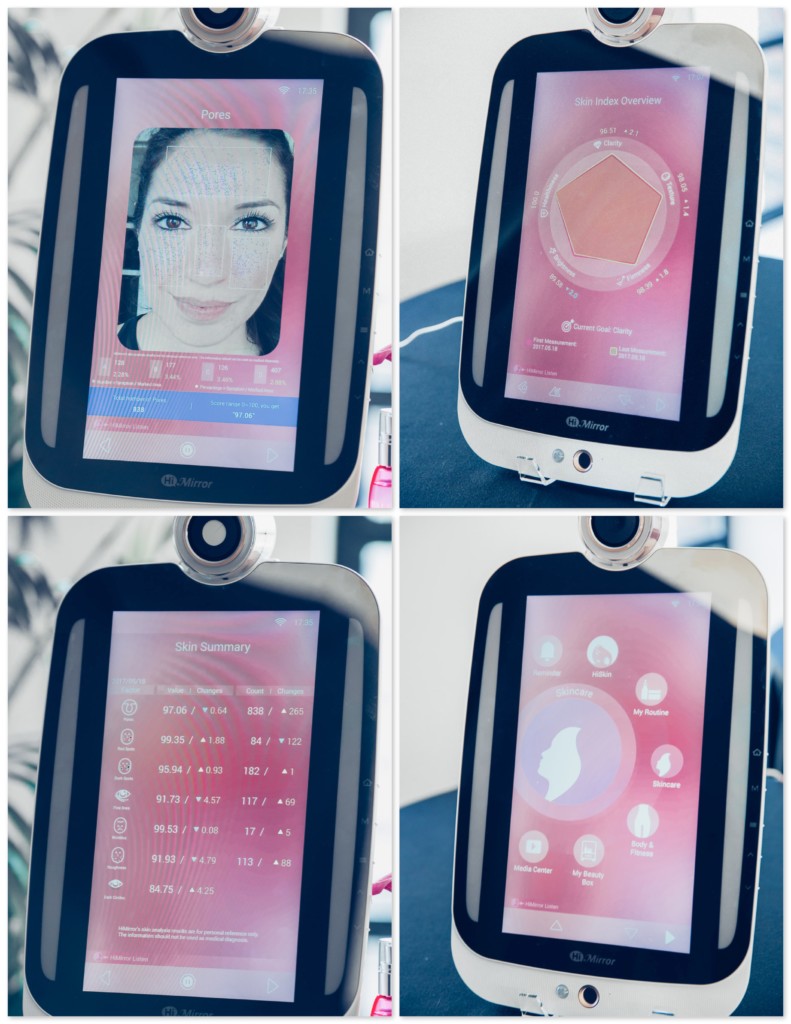 One of the features in the HiMirror is called "My beauty box", where you add your currently skin care products via bar code scan + your skin care routine so here you"ll have a list of what products you are currently using and eventually you'll find out if those products are improving your skin but also will suggest other similar products that are more suitable for your skin needs/type. Well I see HiMirror as a personal dermatologist (how cool is that?).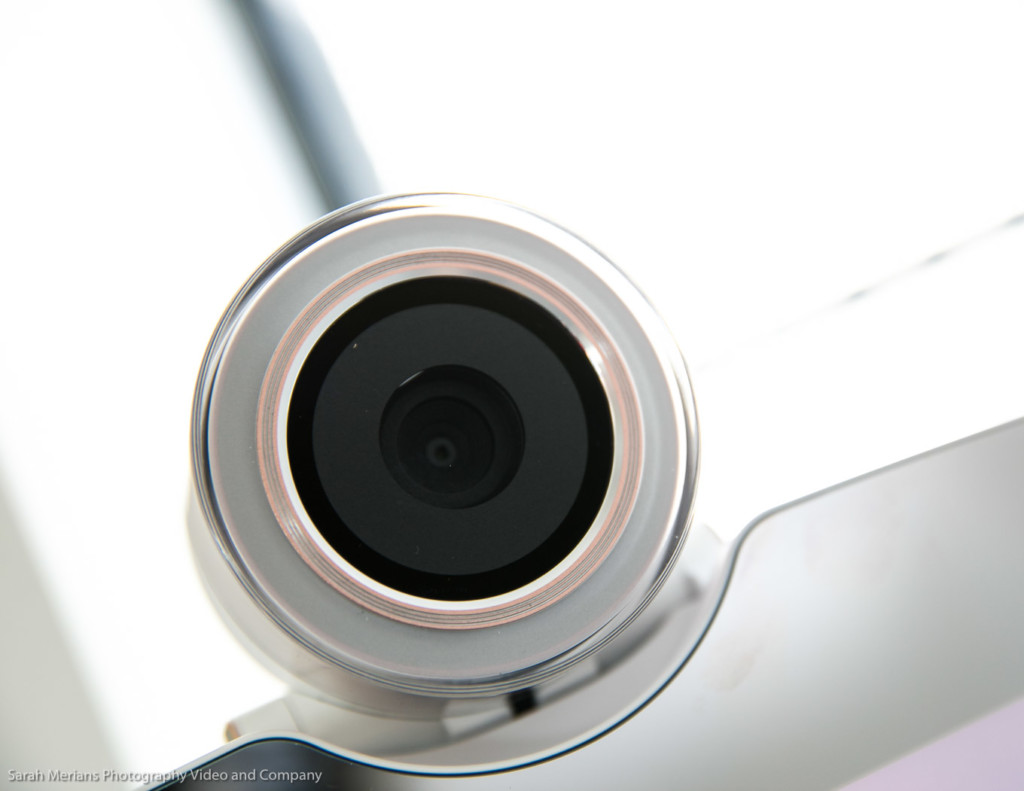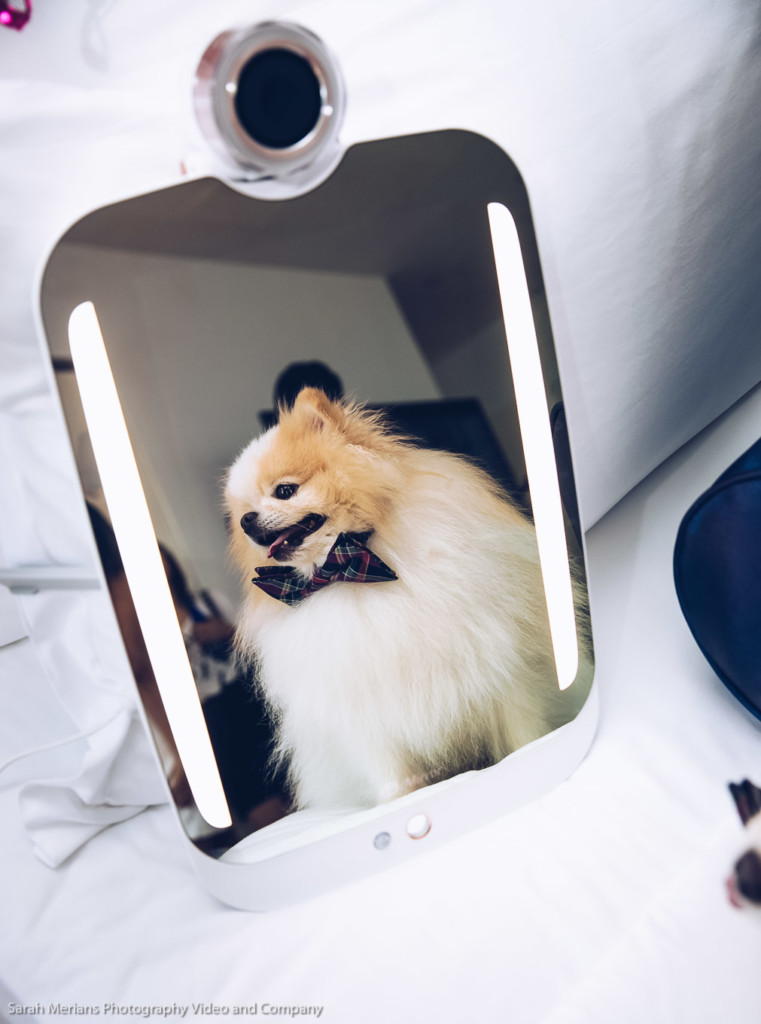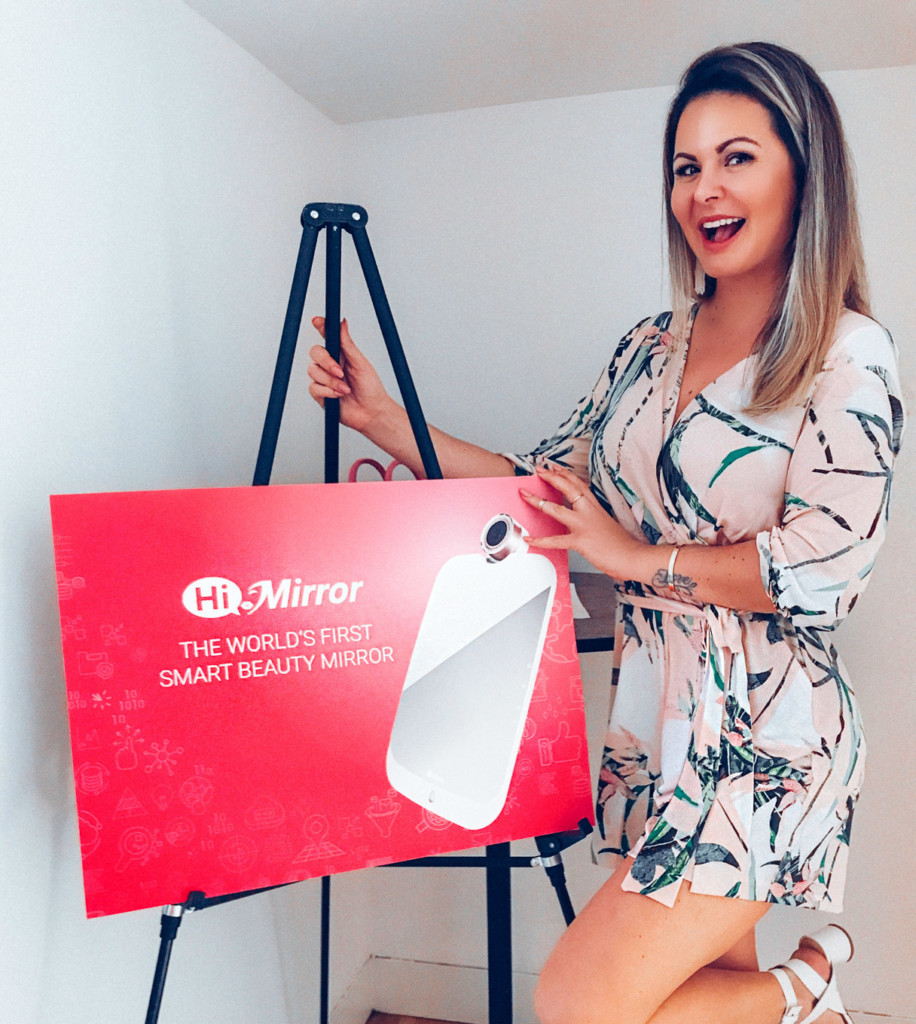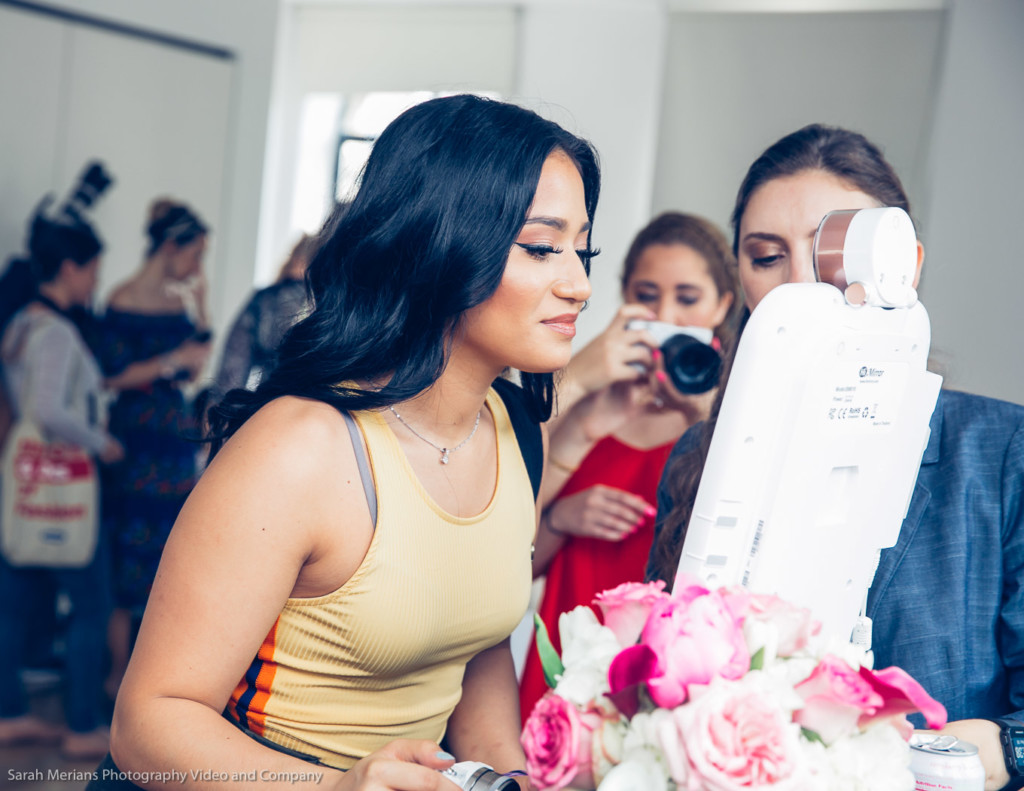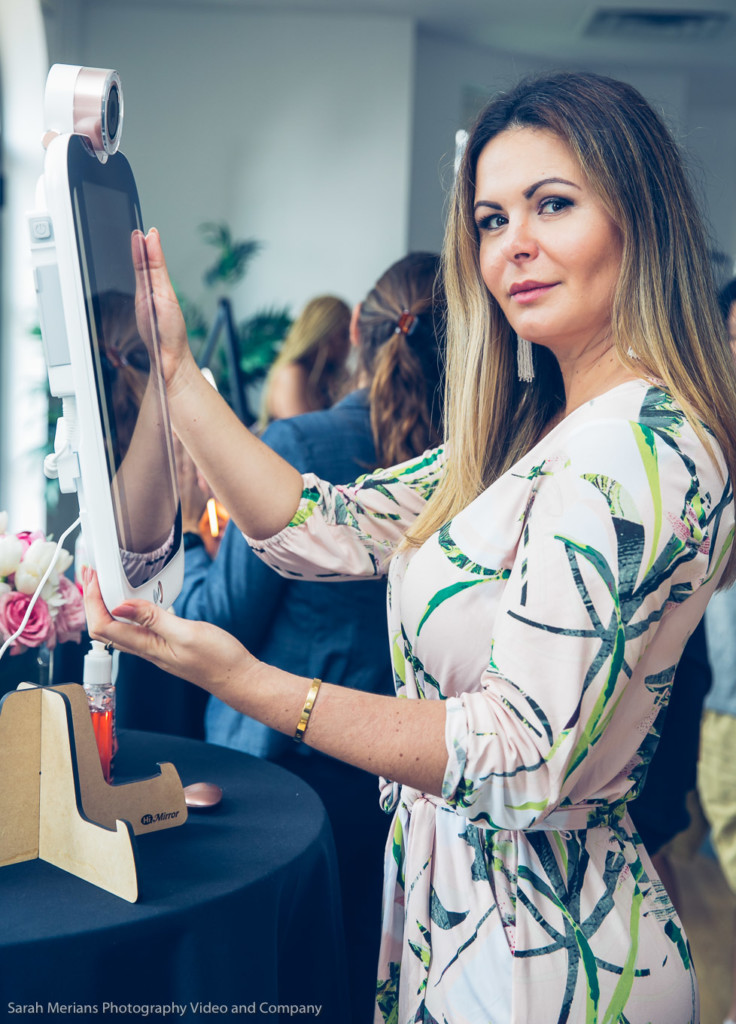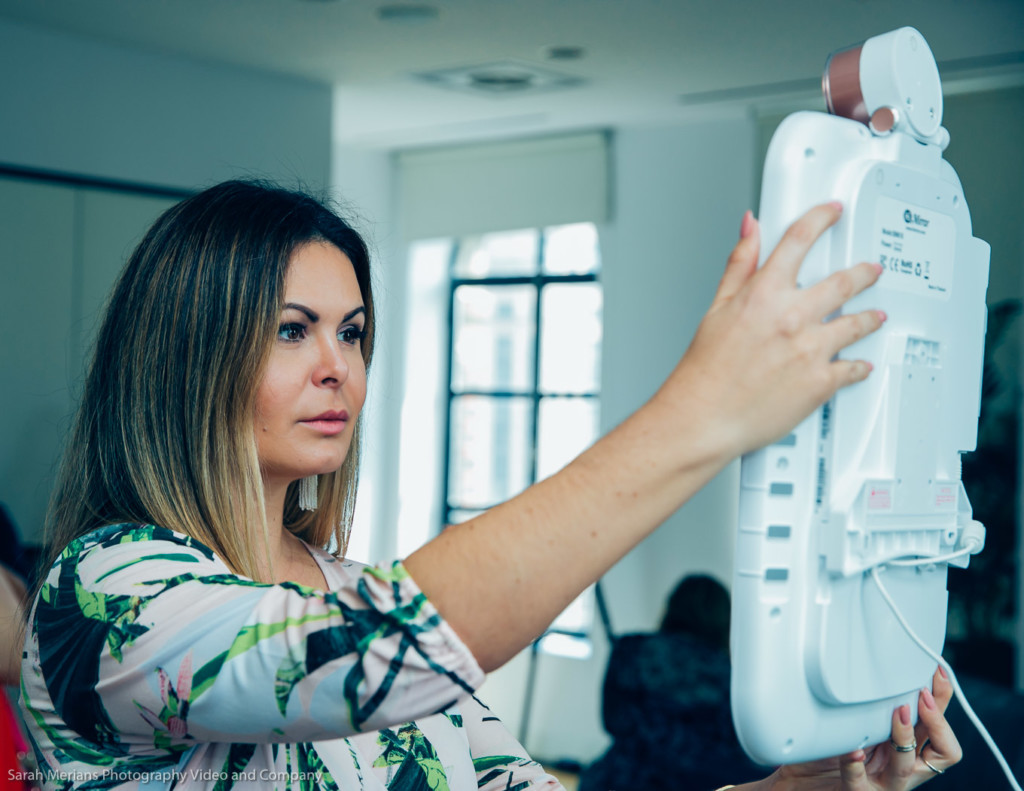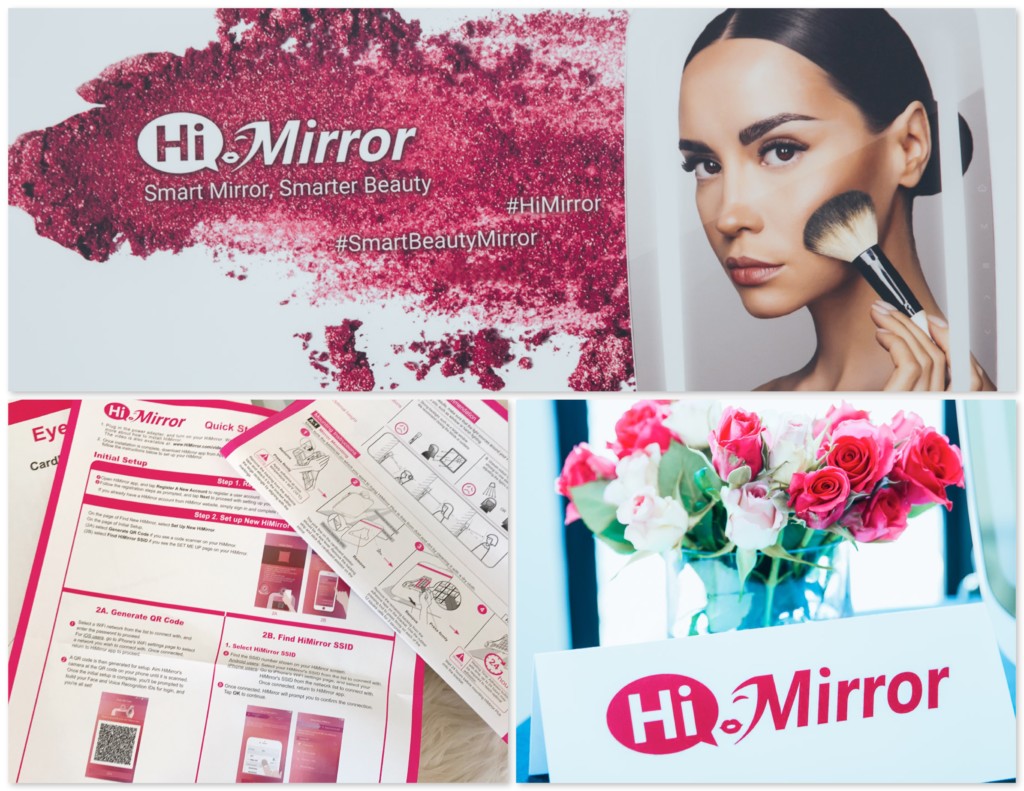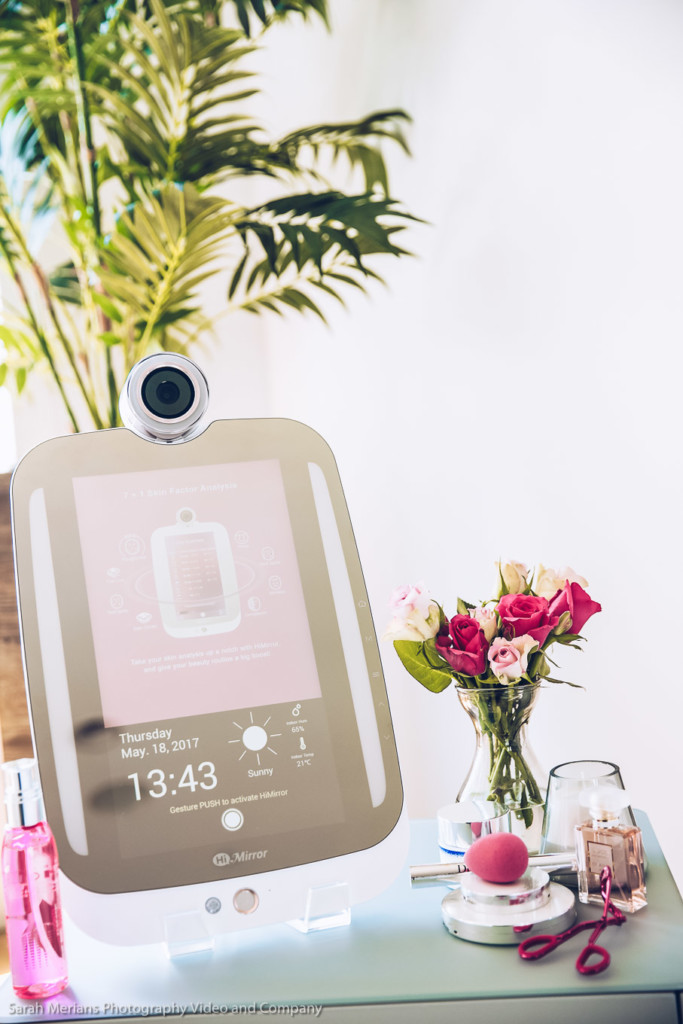 The HiMirror Plus can be perched up on your vanity, or mounted on a mirror or wall. The packaging includes mountable hardware and installation instructions, in addition to online videos that show how to set-up the device. After installing the device in your home, download the HiMirror smartphone app. This will enable you to sync your phone with the device via a QR-code.
Customers can now also purchase a stand for their mirror in the shop for $12.99. (I just ordered mine!)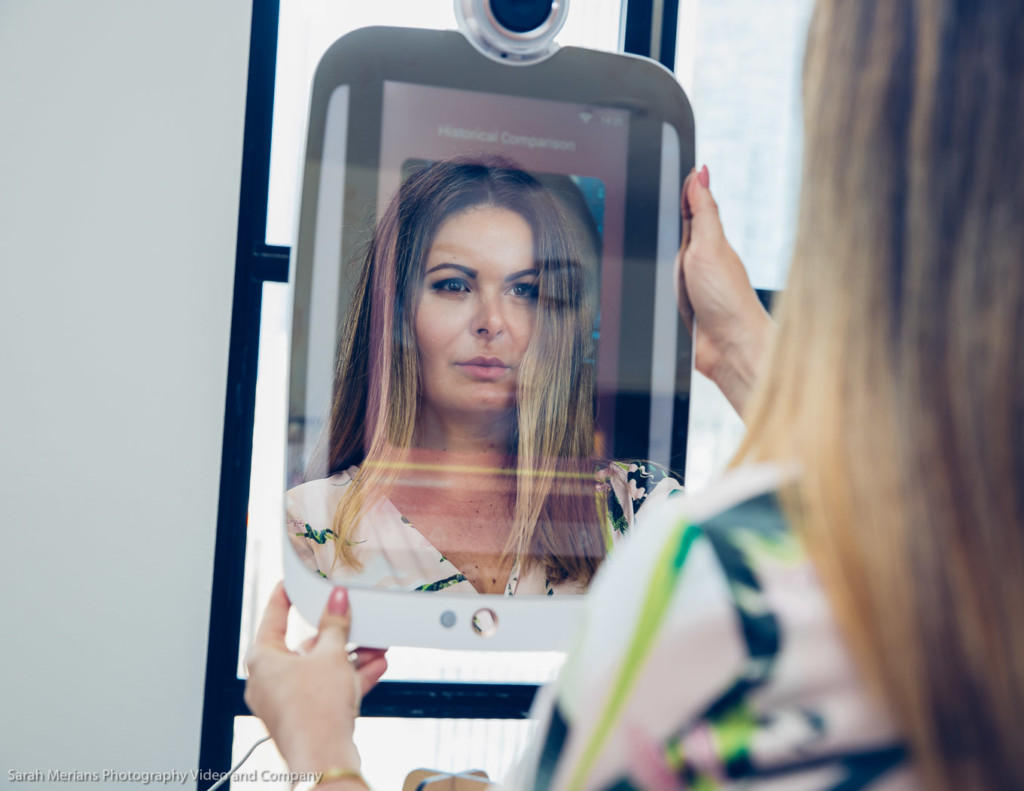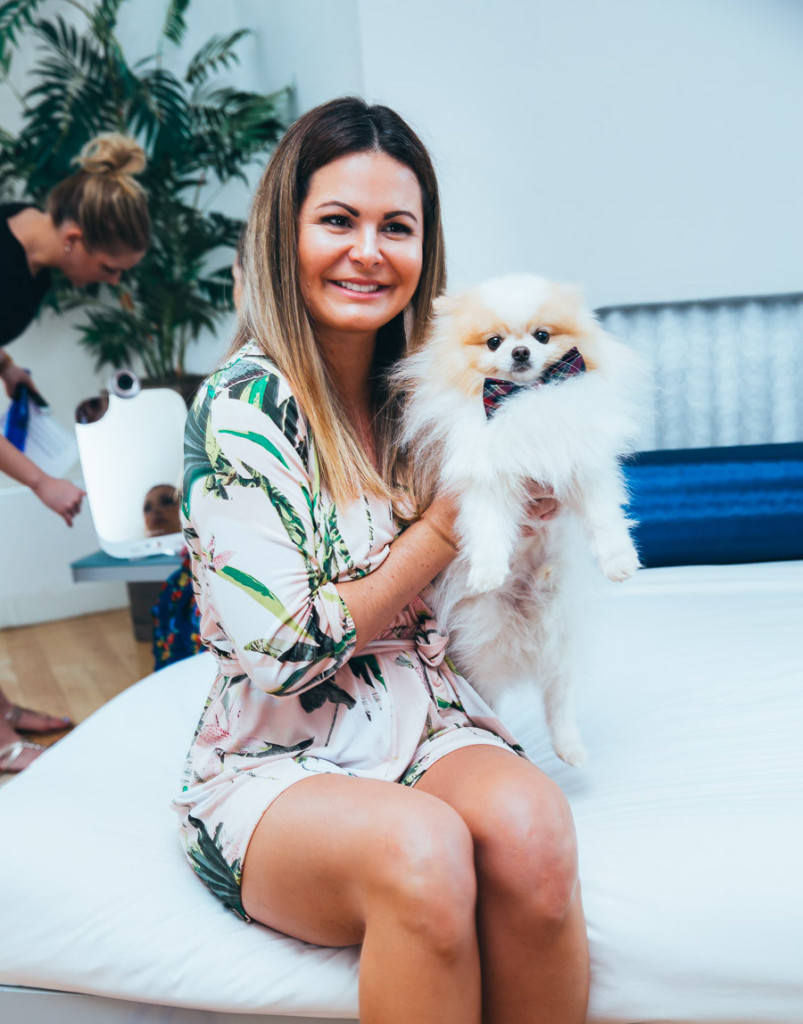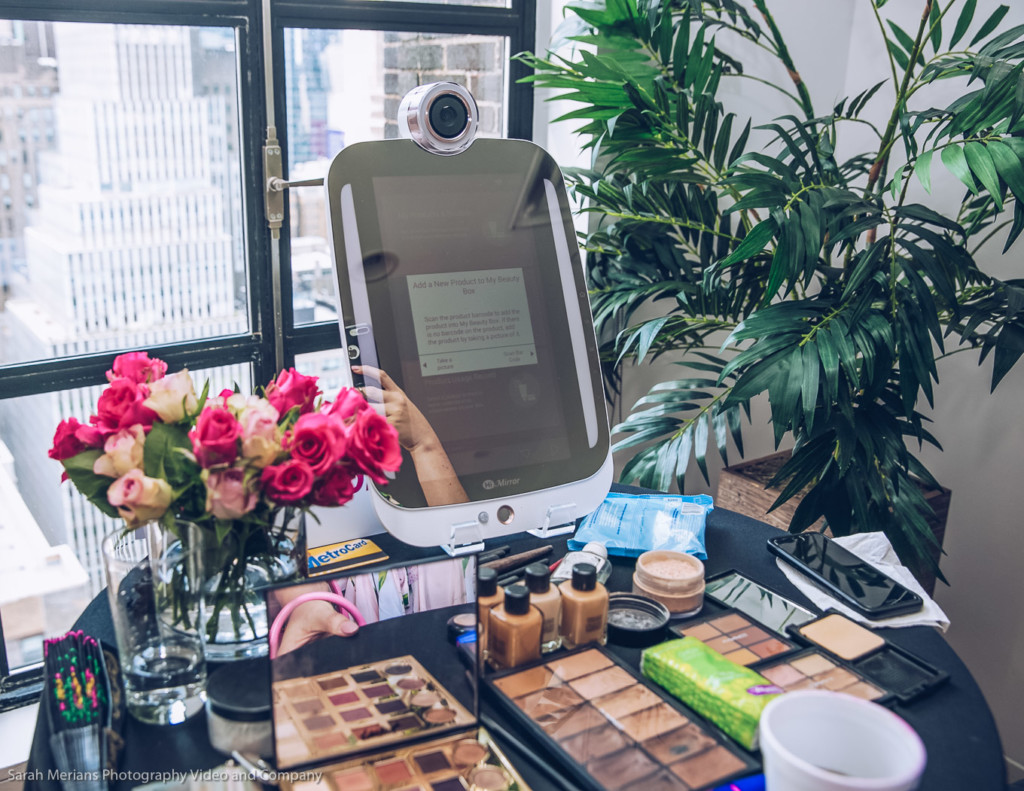 Its getting even better… You can also use it as a make up mirror!
HiMirror also comes with a smart-ambient make up LED light that simulate 5 different scenarios to help you to put the right make up on for the right occasion such as as restaurant lightening, Office, day light, party, outdoors, sunset ….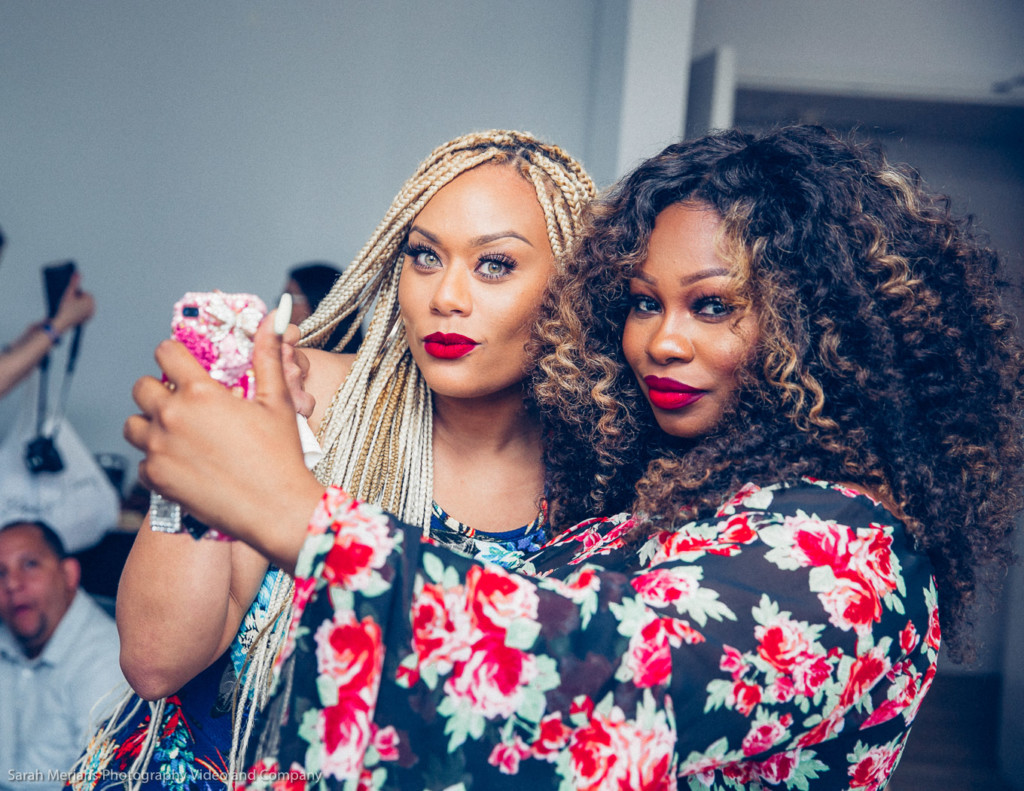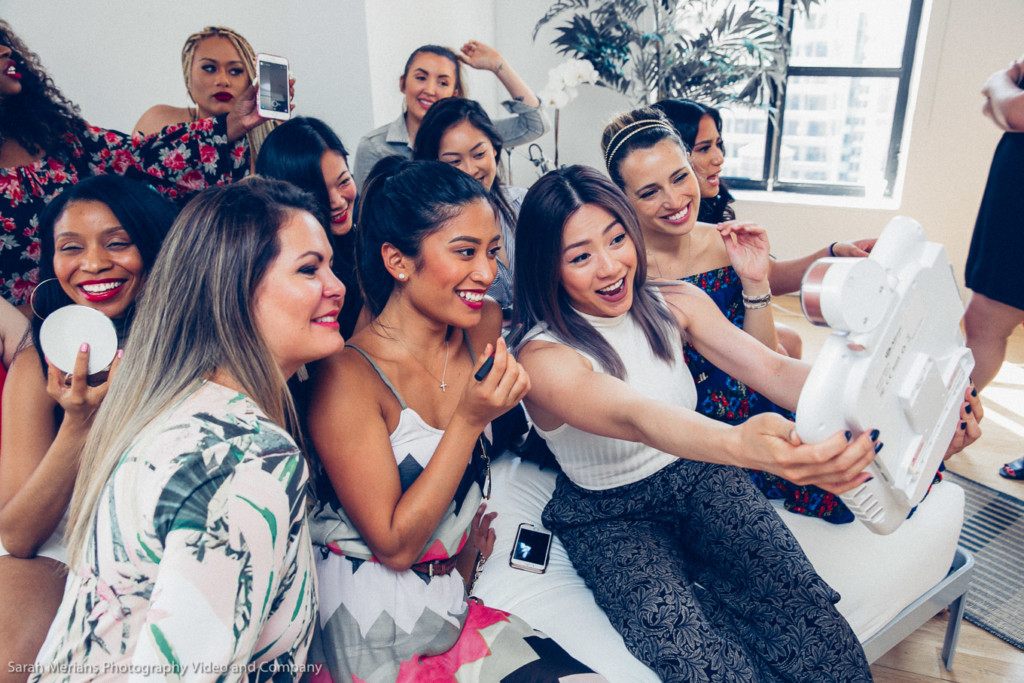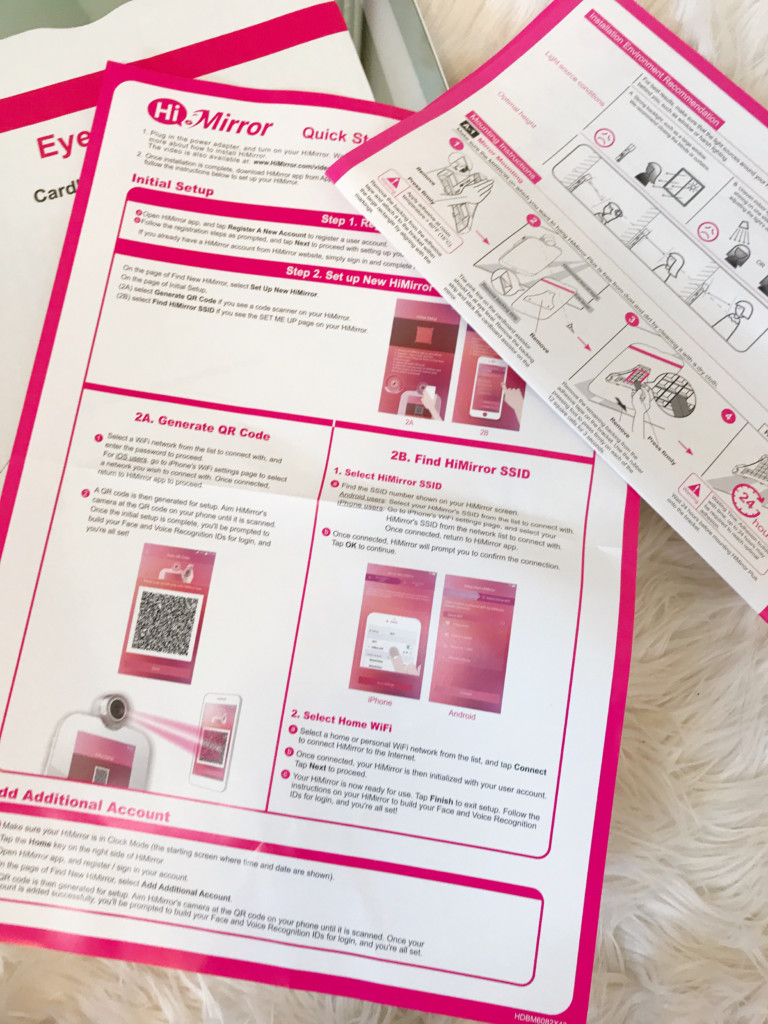 HiMirror might sound complicated to set up or put together but luckily its not! It comes with this user guide above where you'll find detailed directions that are clearly stated and shows you how to do each step.

Its hard to explain all that the HiMirror and HiMirror Plus can do it just few paragraphs so I invite you to check out their website here to get the complete overview of the HiMirror product
use discount code ?? for 5% off!
Hi Mirror Social Media Accounts:
Instagram – Twitter – Facebook
XX, Hilma
*This post has been sponsored by the HiMirror. However all opinions are my own.