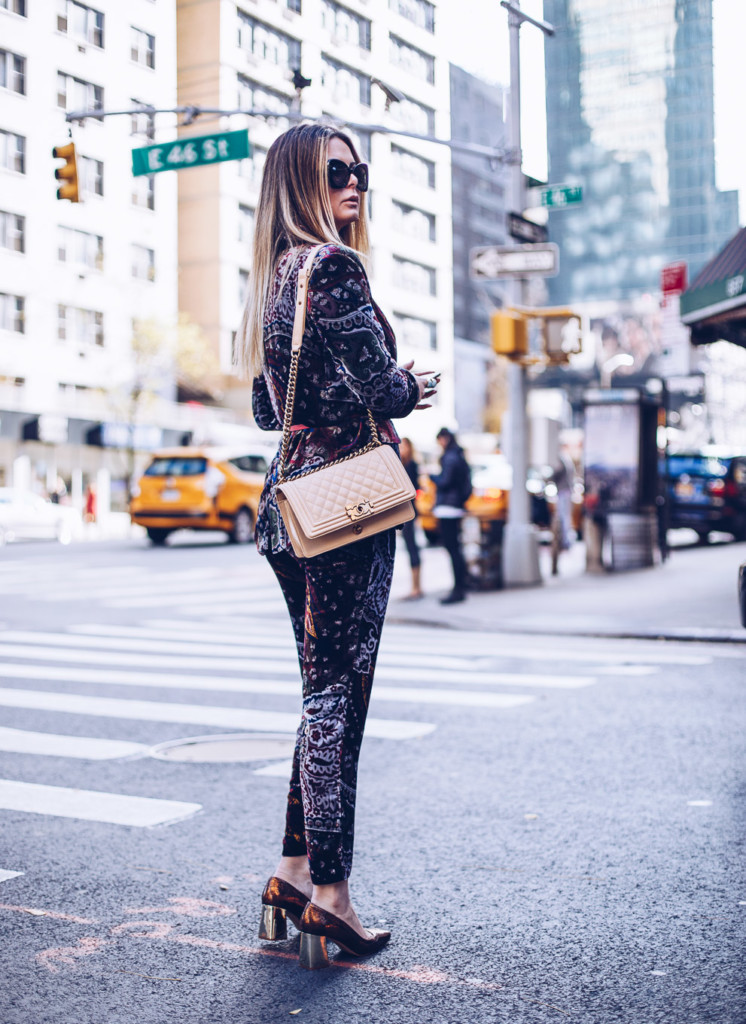 [show_shopthepost_widget id="2328275″][show_shopthepost_widget id="2328275″]
Rocking the velvet fashion trend. No doubt velvet one of the most luxurious materials available in the market, came back into style last year but didn't really stick until celebrities and fashion influencers embraced the trend during London Fashion week creating quite an impact at the in the runways.

As you might have noticed, Velvet is every where right now and continuing in 2017, I believe everyone will incorporate this material into their everyday life so you better get your pieces cuz this will be hard to avoid specially now during the Winter. Some people think that this trend has a bit of its old and refined sort of decadent vibe to it, but then it's so modern with a mix of 80s and 90s, that it can look incredibly glamourous sophisticated. Personally, I love how velvet instantly screams luxe but it is not necessarily expensive.
I just realized I am wearing ZARA head to toe, they are available right now in their website. For this look I decided to wear the printed velvet blazer and matching pants and create a bold outfit, but I had also styled the blazer with other looks and I will show in future posts. To be fair, this outfit can be duplicated a hundred different ways so really, it's the perfect investment. I consider this printed blazer and trousers from ZARA one of a kind, a truly statement outfit. I had researched for similar pieces to give you different options but its almost impossible to find printed velvet on a budget. Most of the velvet blazers and trousers comes in plain material which I believe that you'll wear more often since its not so remarkable and gives you more flexibility to style them.
My advice to you is to dress it down with a plain tee or cotton shirt and flats for day, or wear with a silk camisole and killer heels for cocktails. Definitely a rockstar uniform.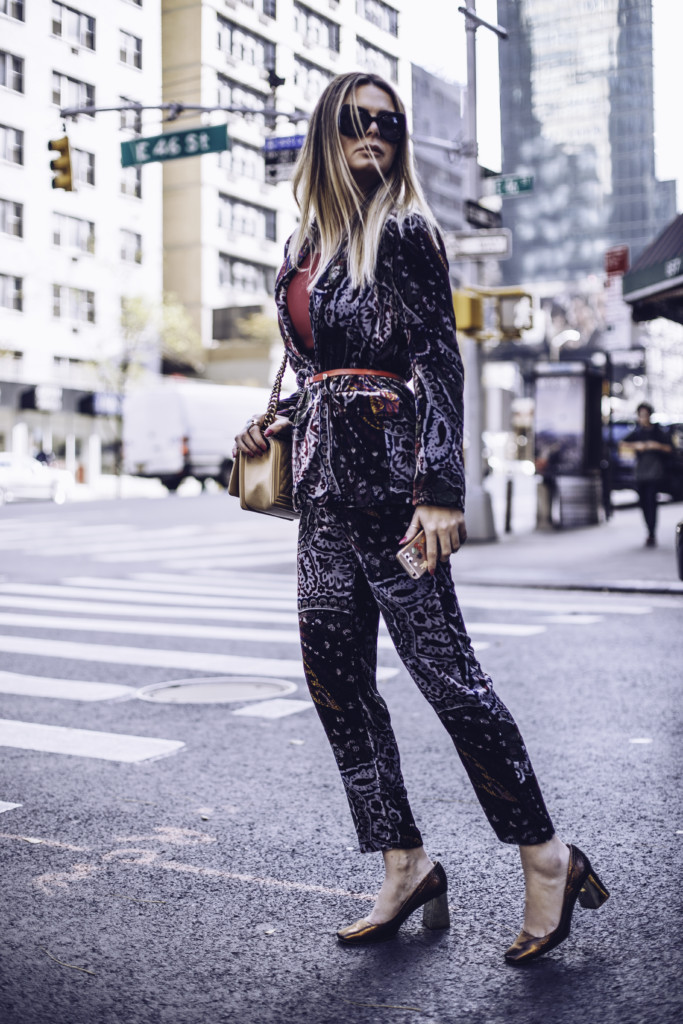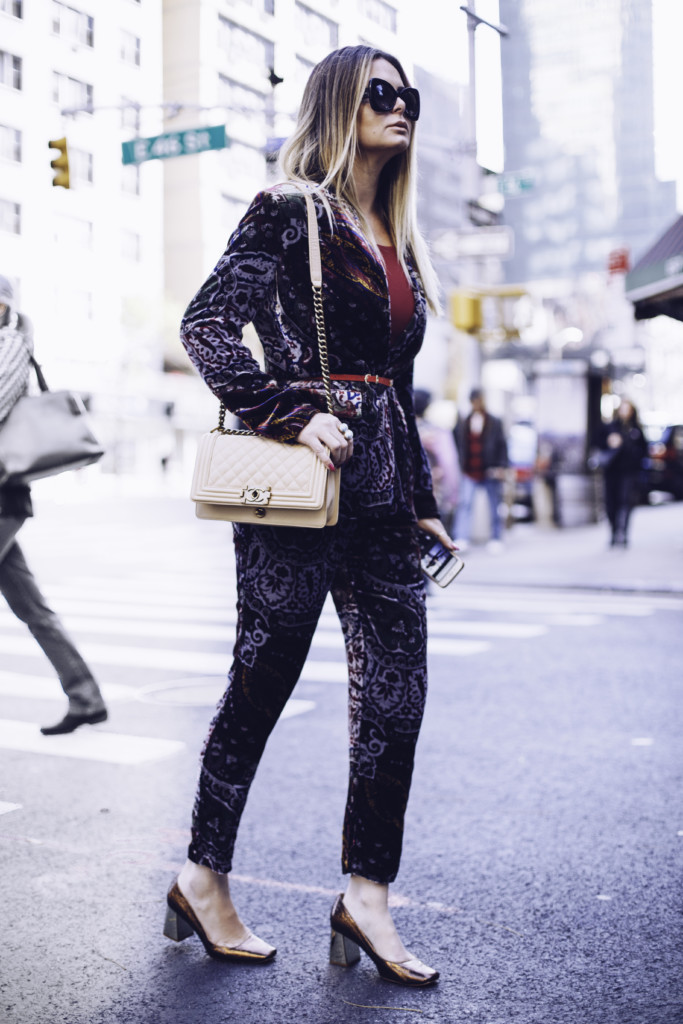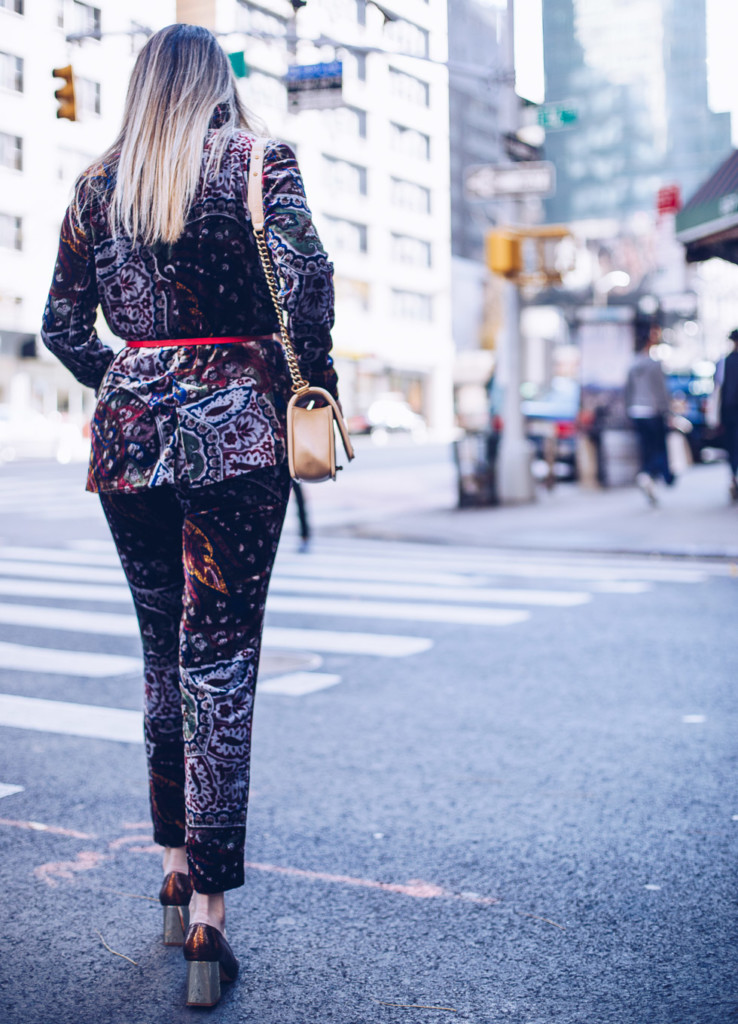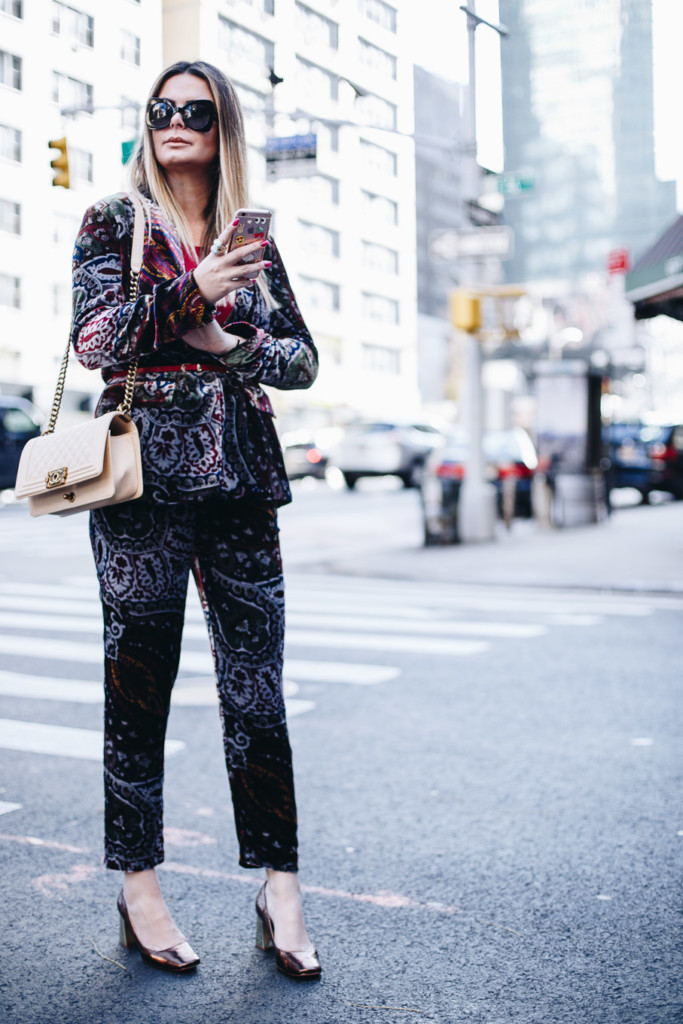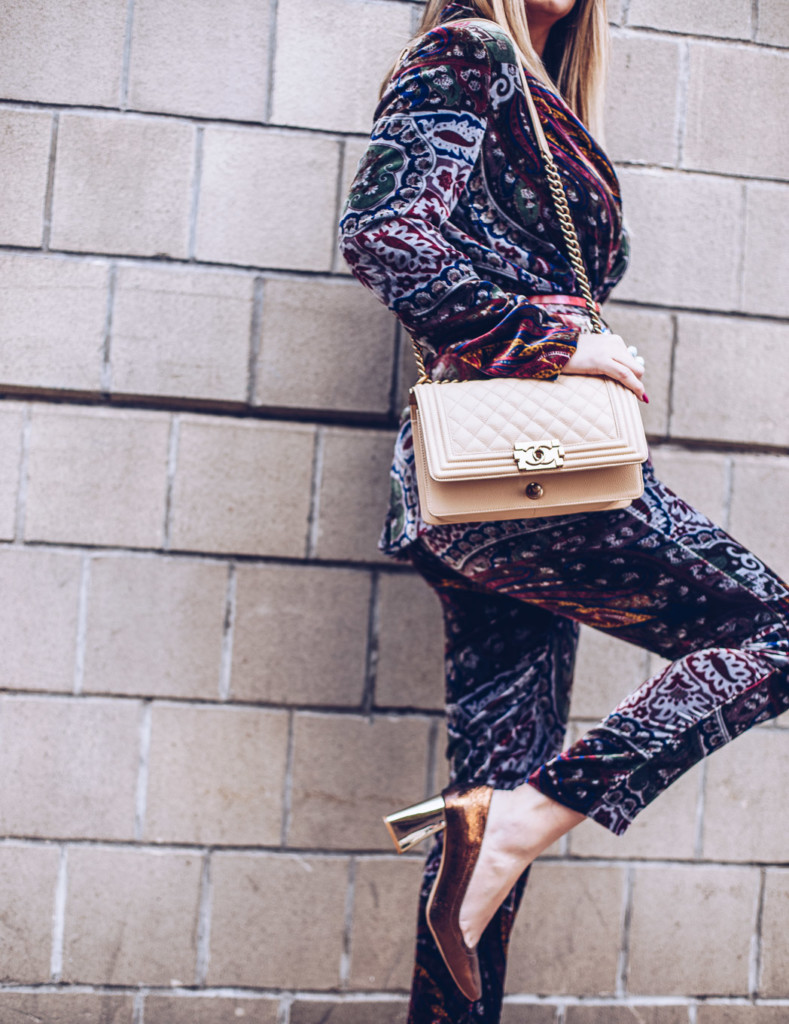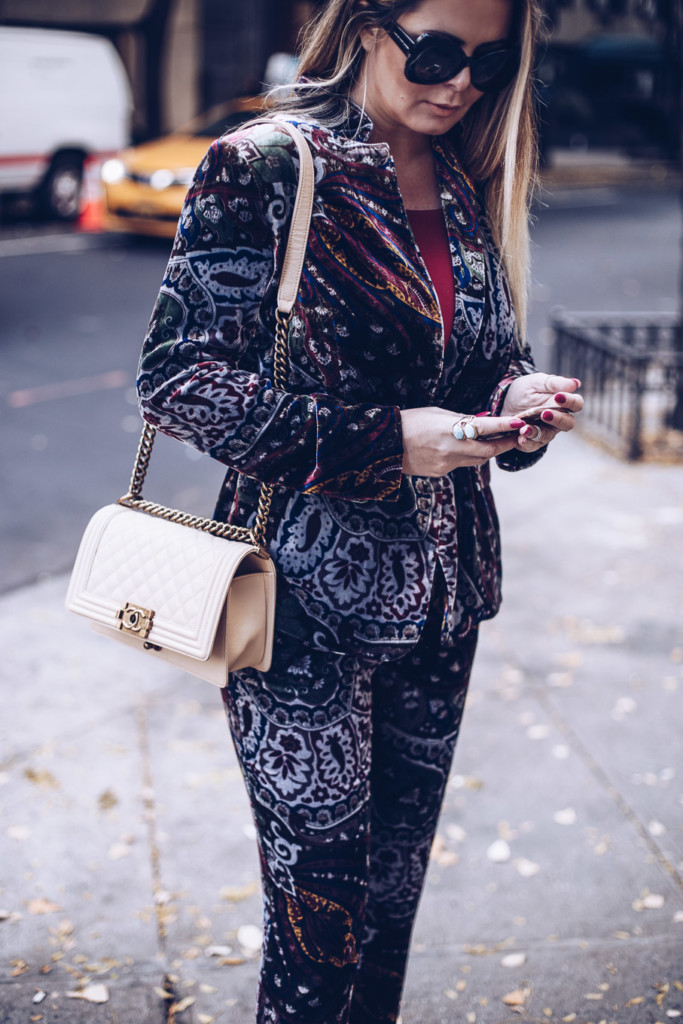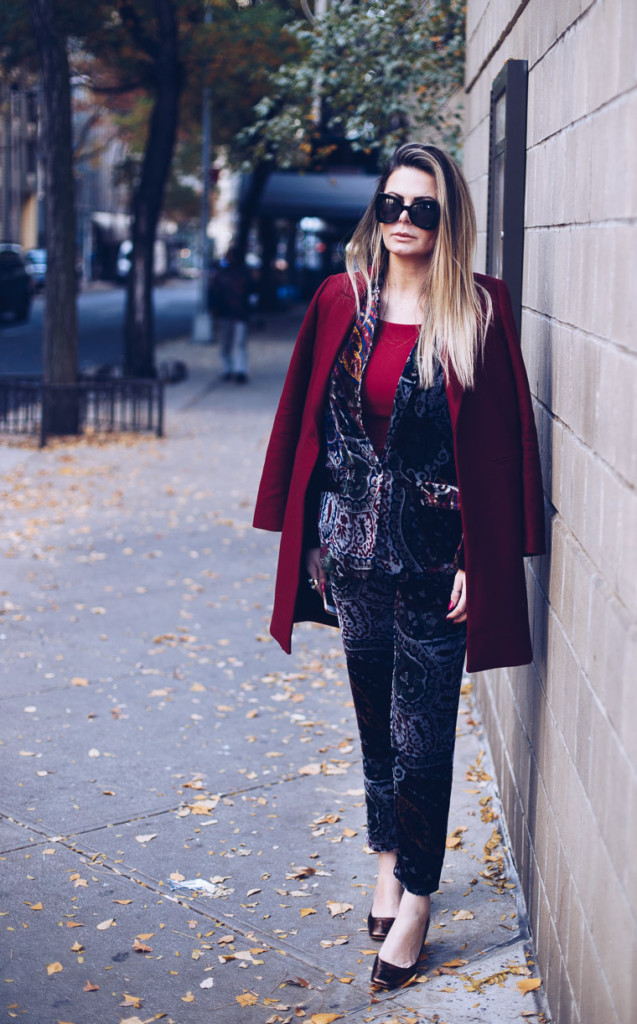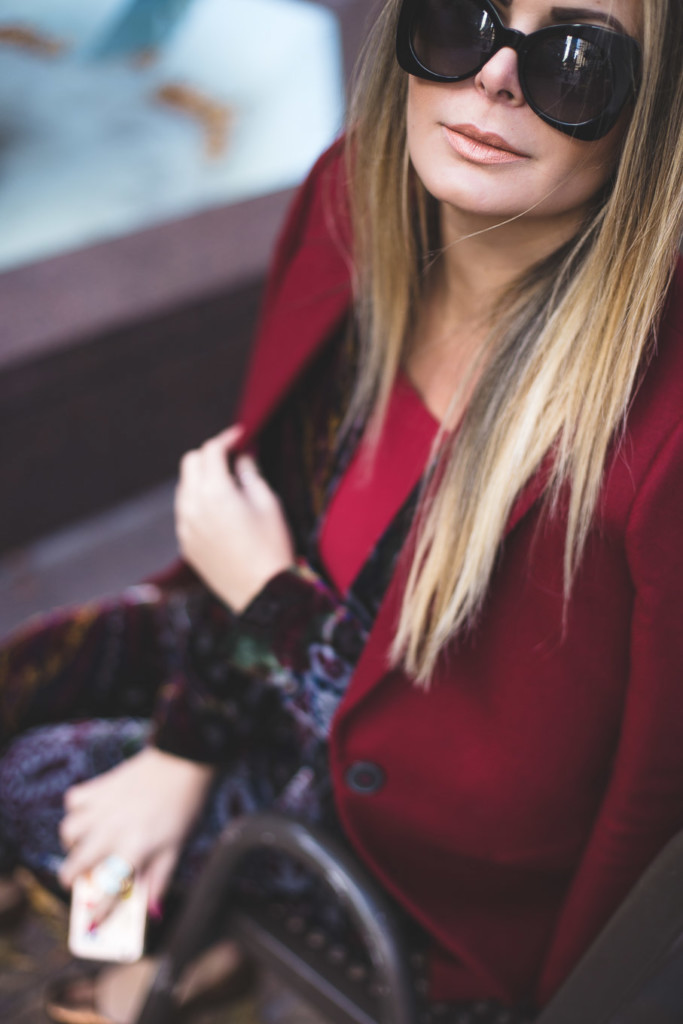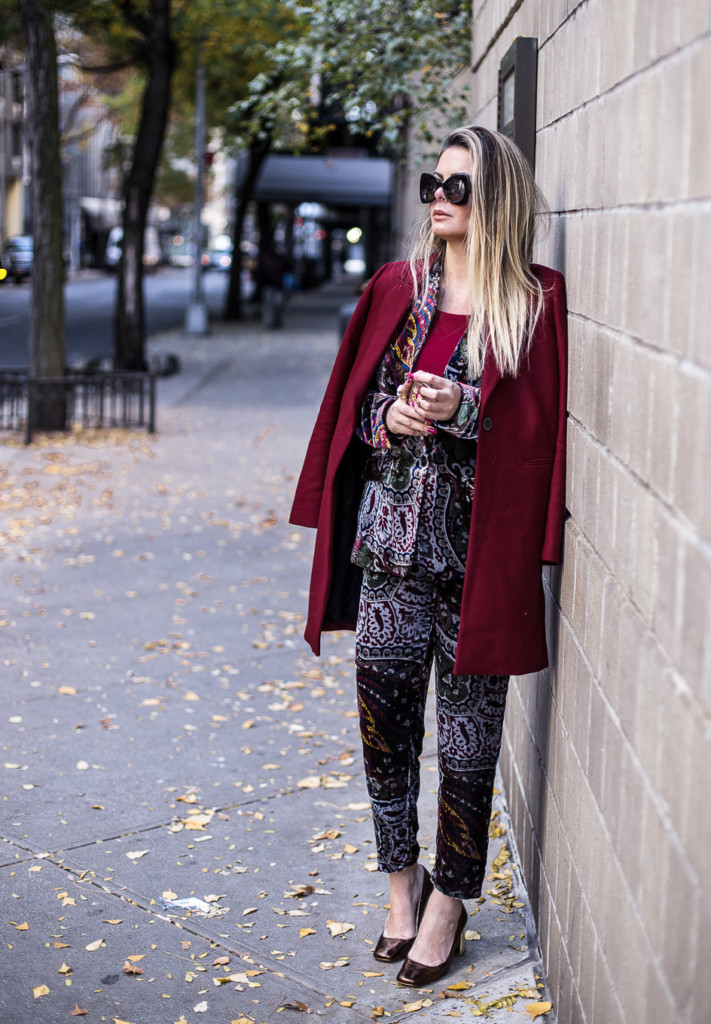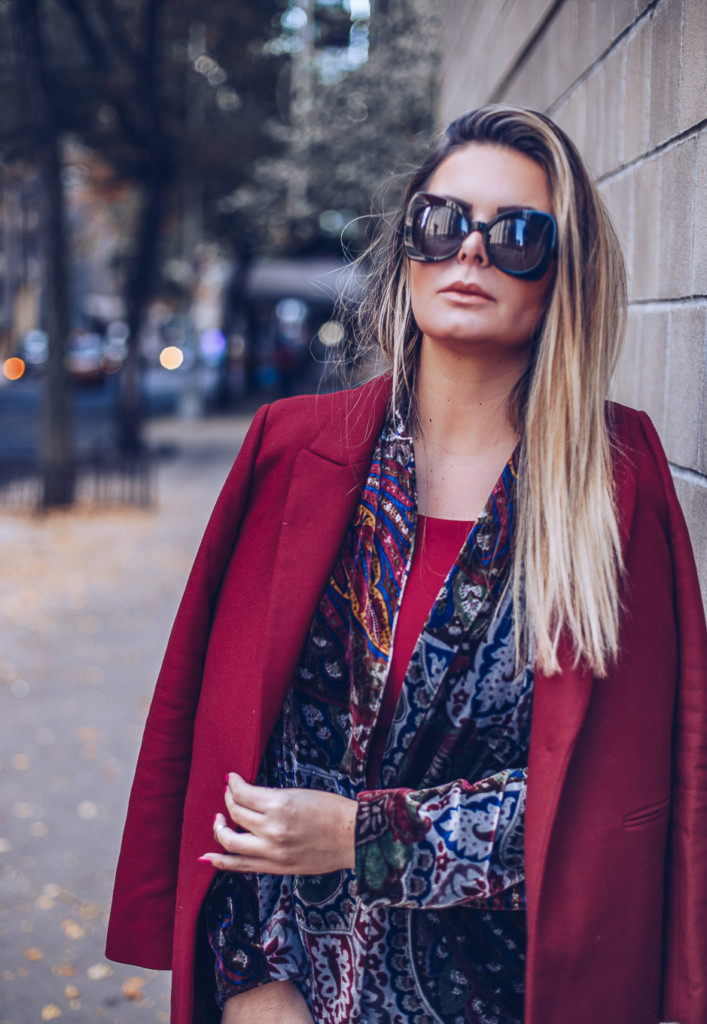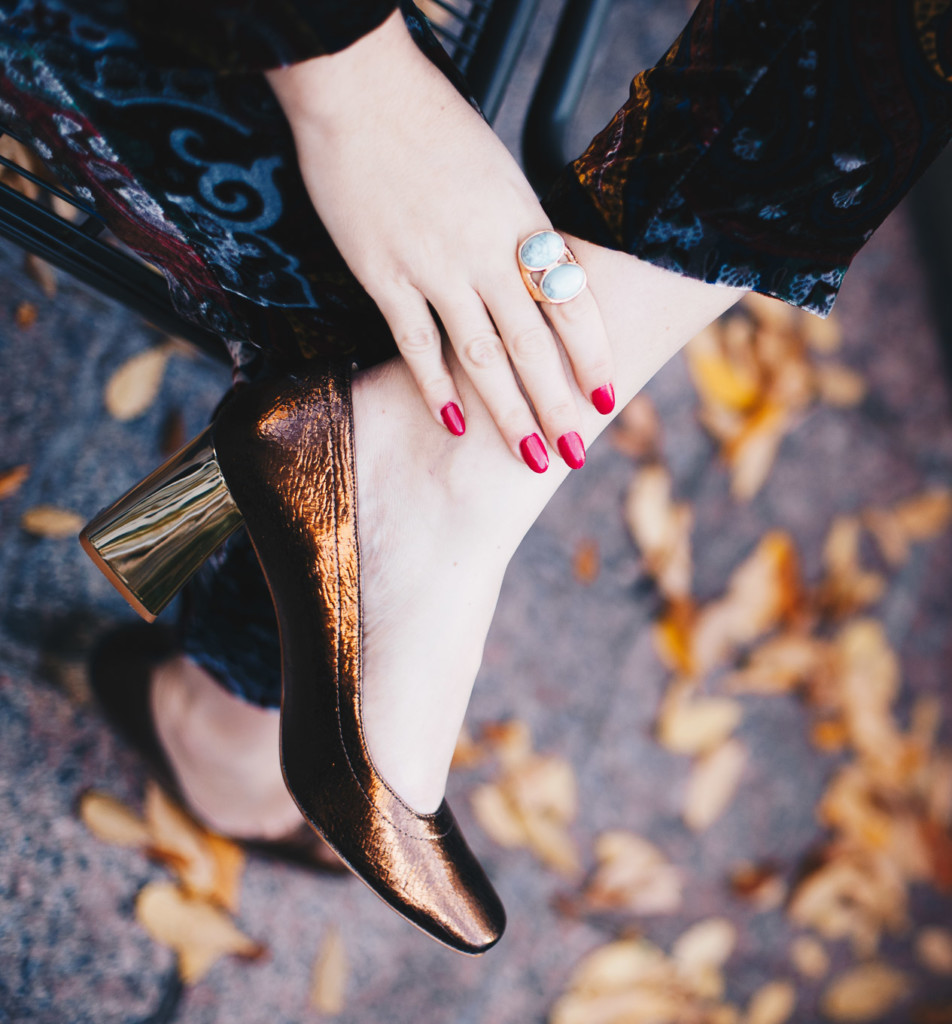 Thank you for reading
xo, H