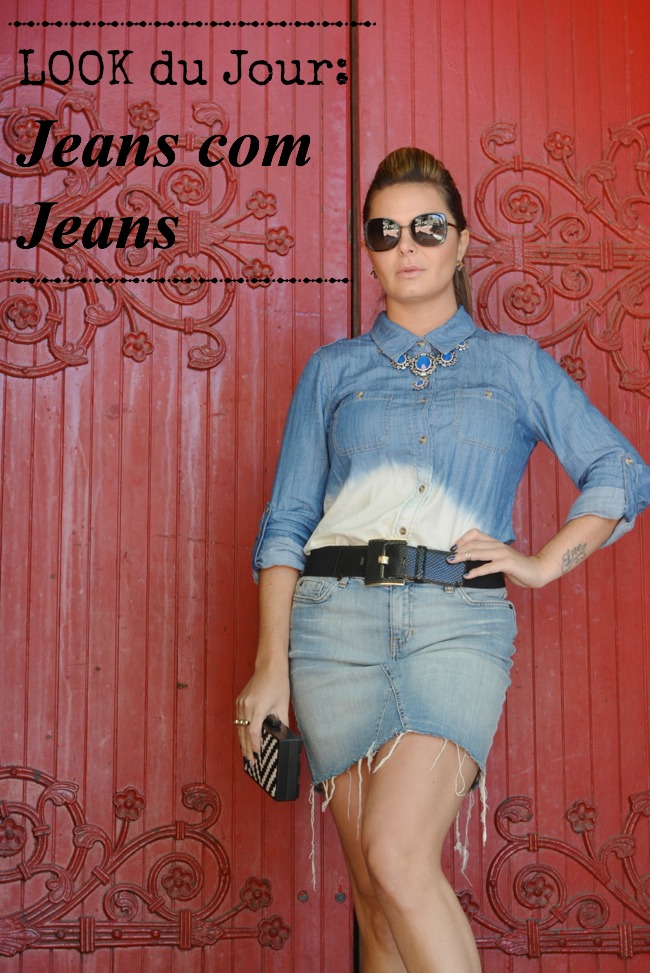 Hi everyone. No big new here since we are all so used to the trend Denim on Denim. I just really like this style and why not keep wearing it and showing to you. In this post I have two little versions. Showing the same look with different clutch color, necklace and sunglasses.
———-
Olá meus glamoures, No look de hoje nåo tem nada que voçês nåo viram ainda, é apenas um look com saia jeans e camisa de "chambray" como chammamos aqui, lembra o jeans e tem a mesma cor porem textura mais fina e pode ser usada nos dia mais quentes. É o estilo "jeans sobre Jeans" que tem sido super tendência e vai continuar. Um look simples , casual e moderno. Aqui mostro o memso look com acessórios diferentes, onde mudei os óculos de sol, a carteira estilo "clutch" e o max colar. Espero que voçês gostem.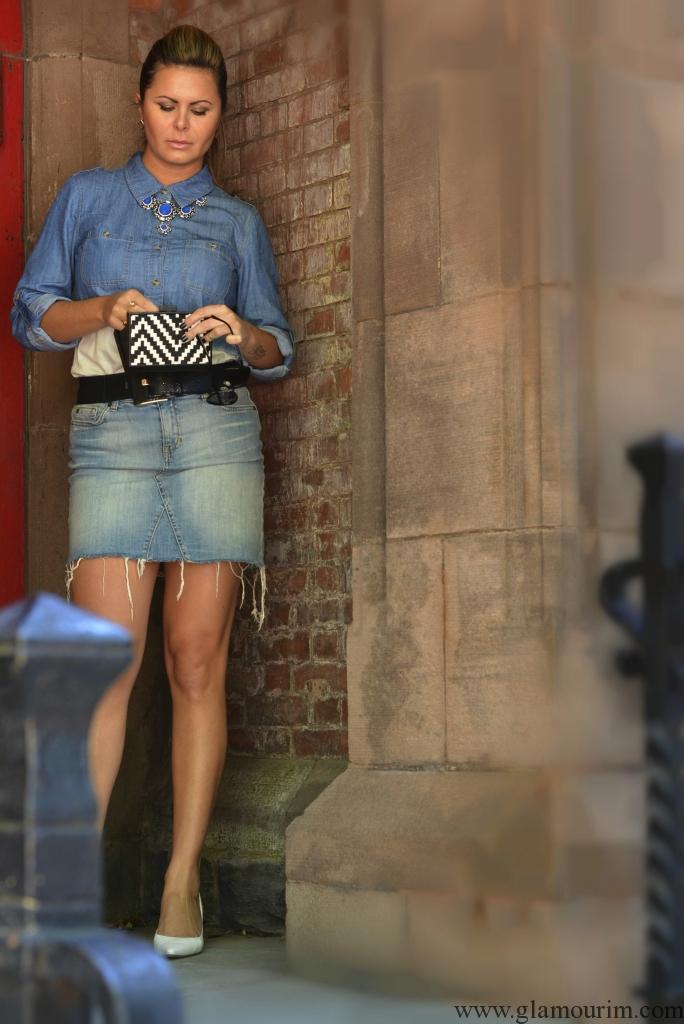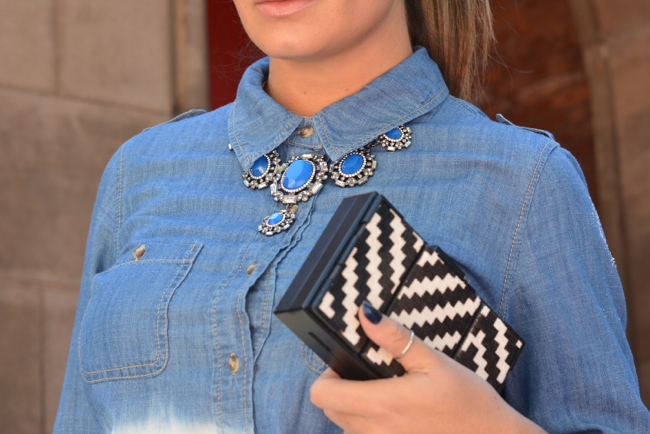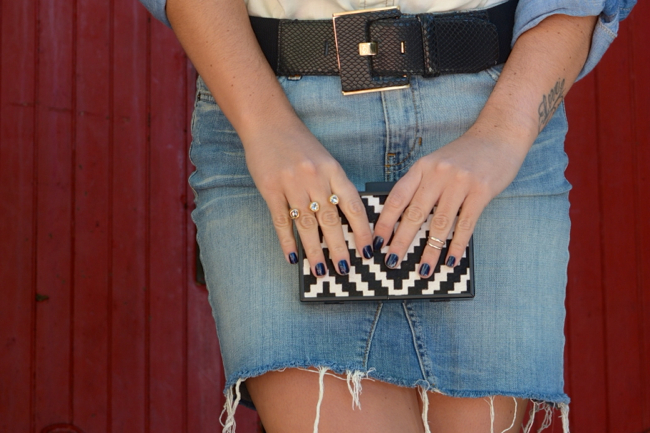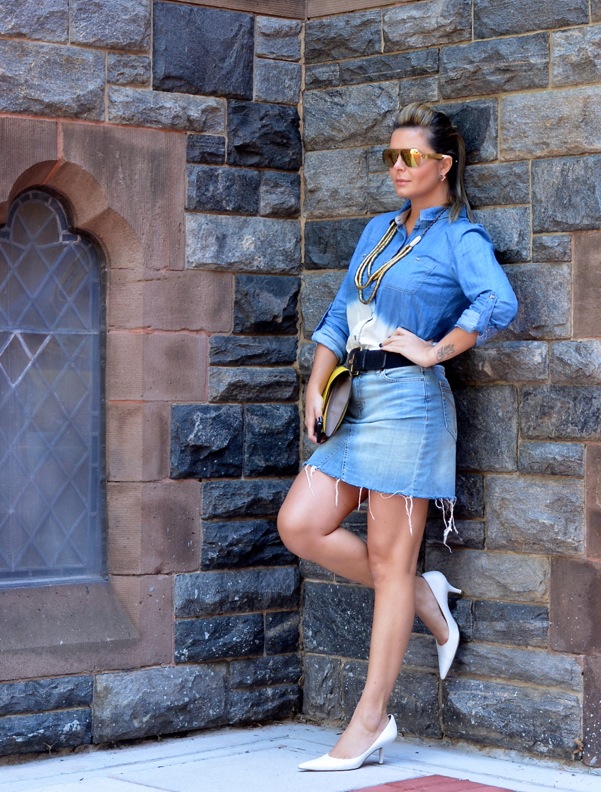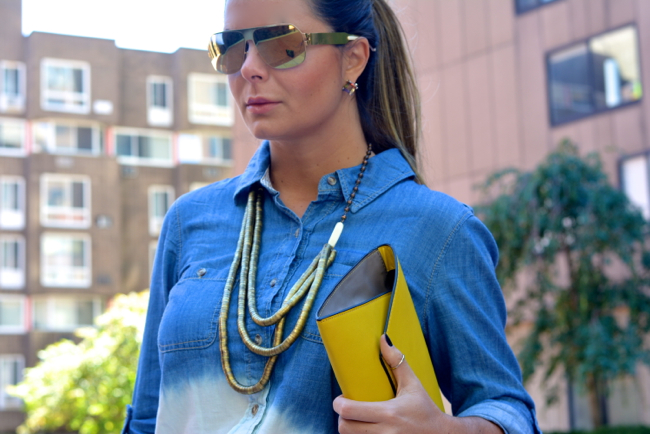 Skirt/Saia: Guess   Blouse/ Camisa: Forever 21     Shoes/ Sapatos: Aldo    Sunglasse 1/Óculos de sol 1: Vogue (sunglasses Hut)
                         Mirrored Sunglasse 2/ Óculos de sol espelhado: MYKITA  Blue Necklace/ Colar de pedra com azul: Zara                                           Gold Necklace/ Colar Dourado: Express  Clutchs/  Carteiras : Both from Zara
Thank you for reading, I hope you like it
Obrigada por visitarem o blog.
♥