Flores de Maio…E Jaqueta de Couro

On Saturday morning I decided to shoot the look I was wearing a night before for my birthday dinner. This bright floral dress stands out for itself and is perfect for a day or nigh occasion. Adding this quilted leather jacket from Zara new collection just gave a classic rock glam look with. I am in love with this jacket. It has a straight and clean cut and that allows you to wear with any outfit specially with dresses without looking heavy or rocky. It has a light quilted texture on it and is a little bit warm and the best of it is the price! You should definitely add this timeless piece to your wardrobe. To complete the look I have a Chanel bag and a gift that I got to myself the VALENTINO Rockstud pumps. Now i understand why so many people have this shoes and not only one they have couple in different colors. This shoes looks and feels amazing. Its conformable and gives such a kick to any look.

Oi Glamoures, No dia seguinte do meu niver resovi fotografar o look que usei no jantar de Aniversário (olha minha carinha de sono) e fazer um post pra voçês já que a noite estava chuvosa e so tirei fotos com Iphone. Nada como a luz do dia para fotos não é verdade?
Um dia especial merece algo especial, e porque nåo um vestido com estampa floral, alegre e colorido como a vida deveria ser. Comprei esse vestido na promoção da Zara no Inverno e ainda não tinha usado combinei com esta jaqueta de couro que é da coleção nova da zara e acho uma peça essencial para tê-la no guarda-roupas por tanto corre lea e garanta a sua. Essa jaqueta tem um corte reto é cleassica e clean (sem muitos zipers botões e metal) ela pode ser usada com qualquer roupa e até mesmo com vestido fica glamurosa e moderna. Sua textura lembra o acabamento alcochoado da bolsa chanel mas de uma forma bem sutil. Pra completa o look a bolsa chanel e os sapatos mais desejados e visto nos pés das it-girls nos ultimos 12 memses. Sim o Rockstuded de VALENTINO que fez e vem fazendo a cabeça de muitaaa gente. Eu arrematei um no mês passado como presente de aniversário antecipado. Ele é caro sim , mas é lindo demais! Agora entendo poruqe vejo as mulhers com mais de um em seus closets, é praticamente impossivel escolher apenas uma cor. Eu já cair nas garras e mais alguns estão chegando … Ele deixa qualquer look chic até os looks com jeans rasgado fica glamuroso rsrsrs. Vamos aos detalhes?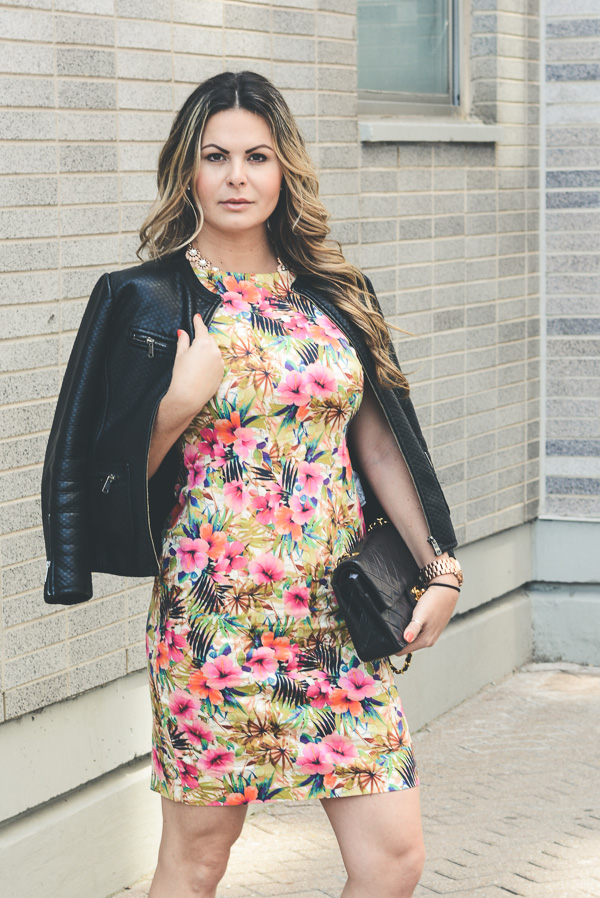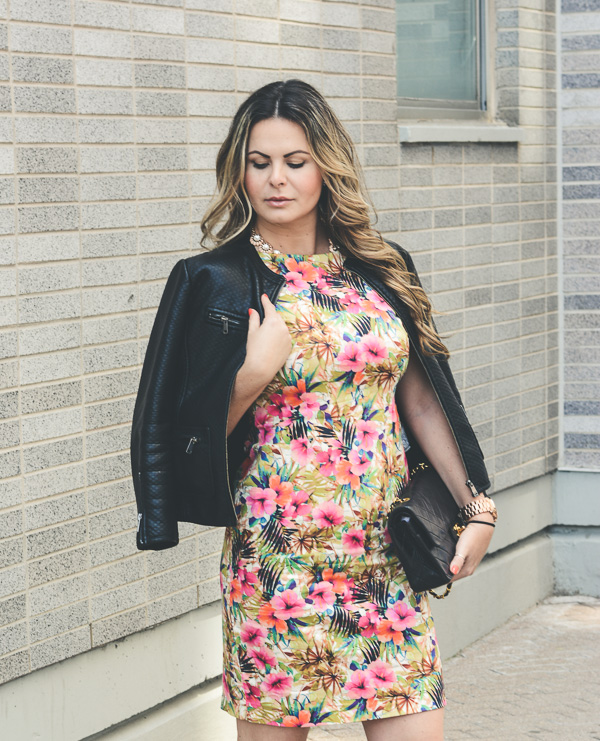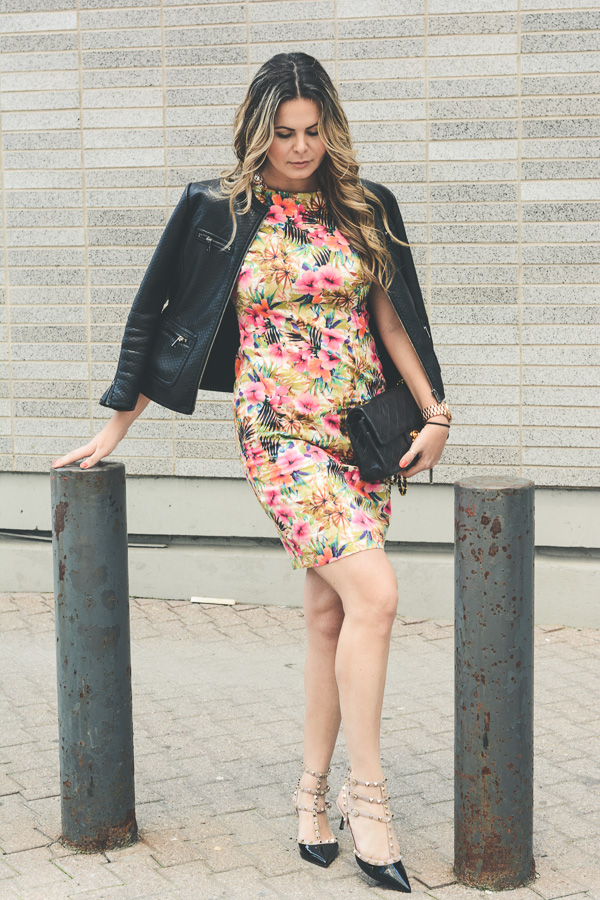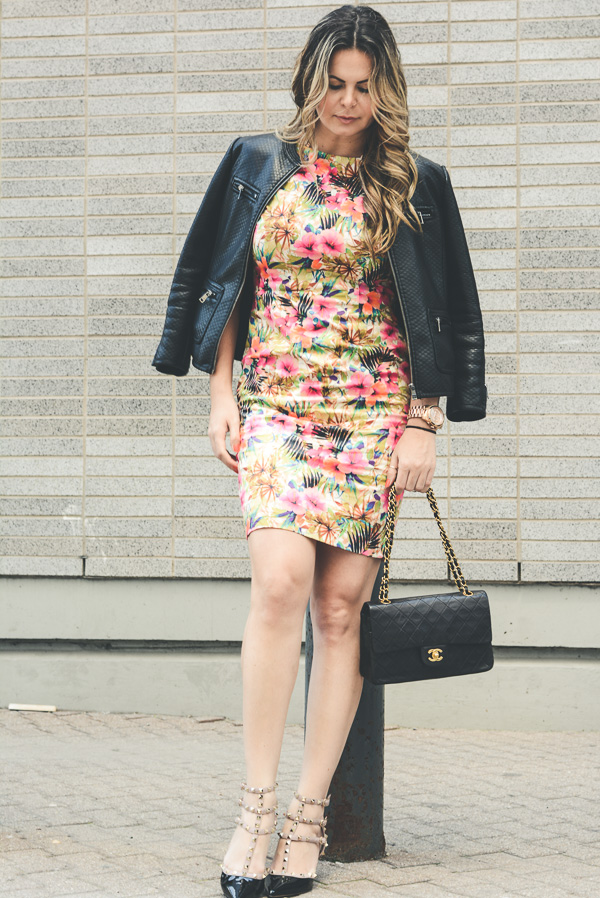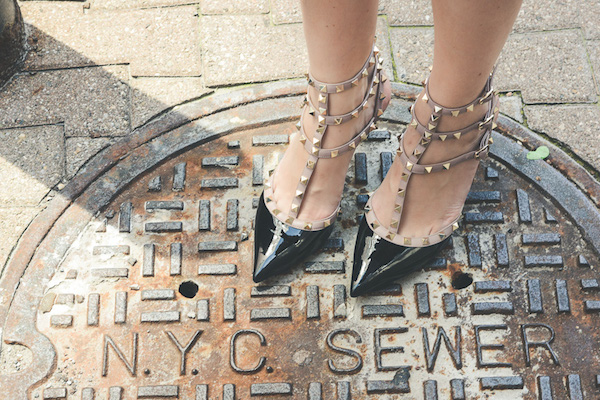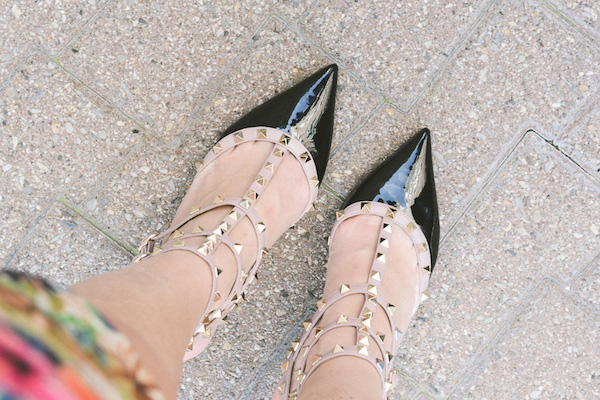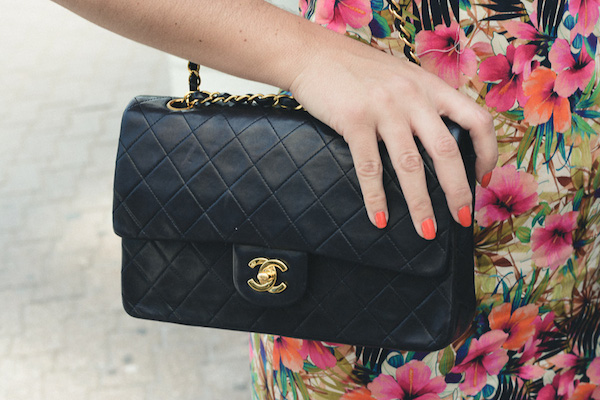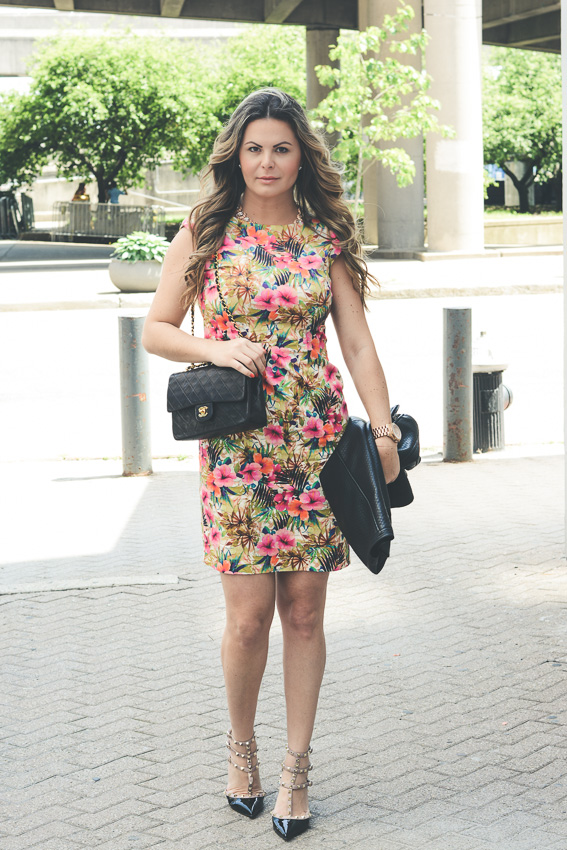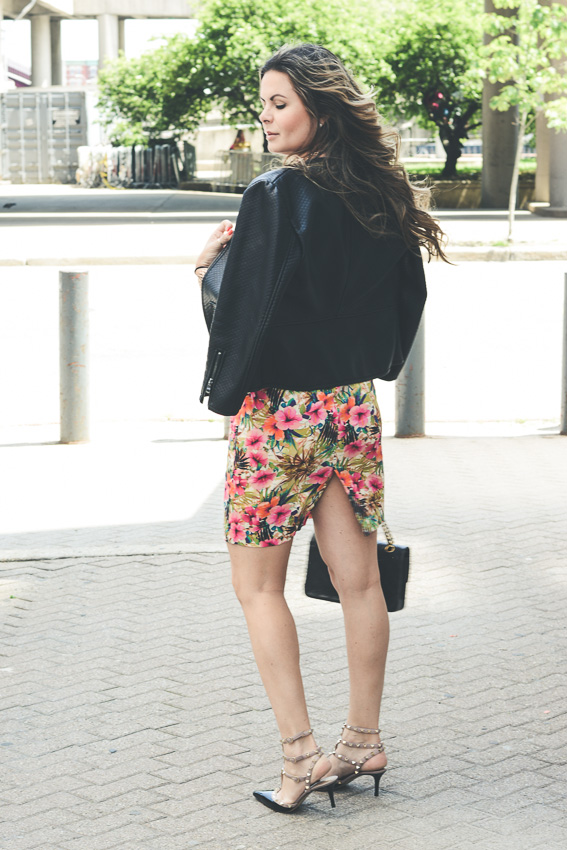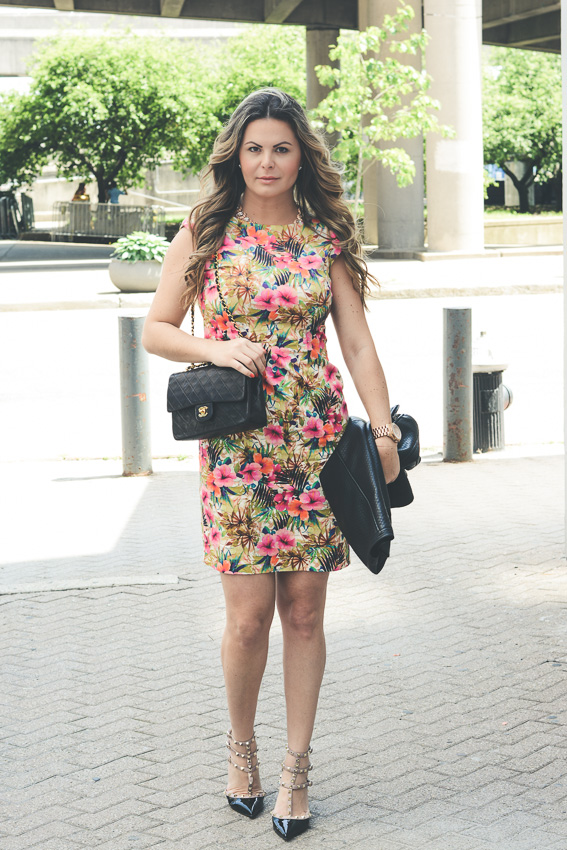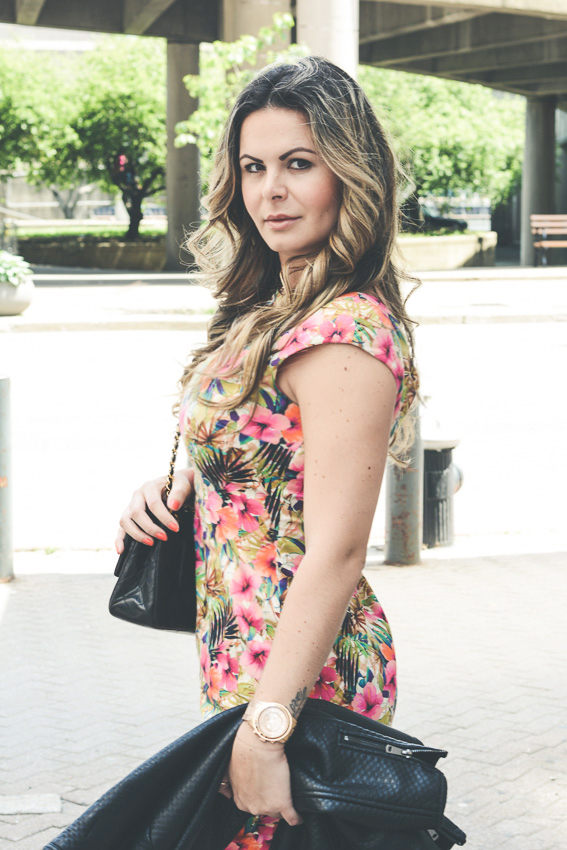 Dress /Vestodo: ZARA   Jacket: Zara   Watch/Relogio: Michael Kors   Bag/Bolsa: Chanel    Shoes/Sapatos: Valentino
Thank you so much for visiting Glamourim.com // Obrigada por visitarem o blog!
XO, H