Misturando o Look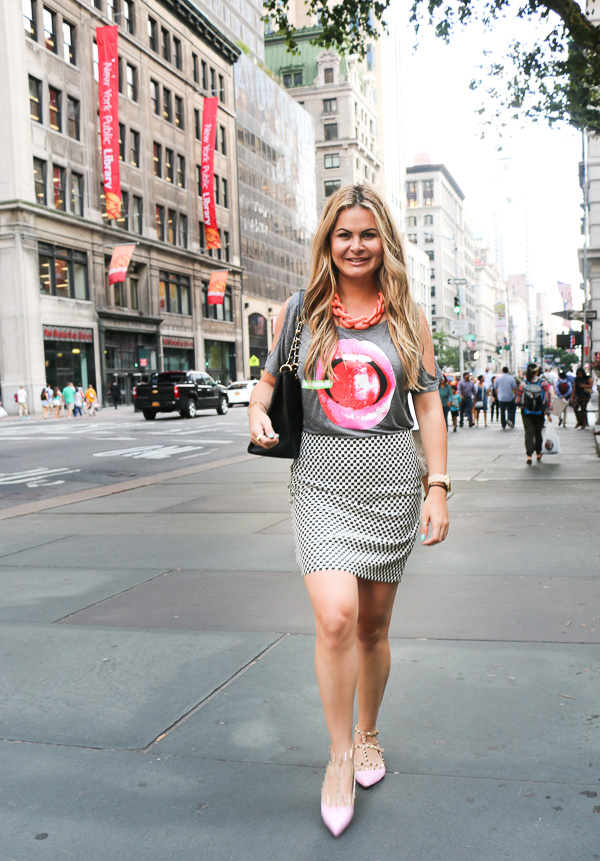 Hi guys, I  Hope you all had a great week. While fall has arrived in the States and we are now creating our "Fall Outfits Idea"  I want still share some of my last summer outfits. I did this shooting on 5th Ave by NY Public Library Building couple weeks ago. Pay attention to the flowers, aren't they gorgeous?
For this beautiful sunny day I tried to my my outfit. I'd definitely take the necklace out because it looked a bit loud lol. But I was in such a happy spirit that I over did my look to make it more colorful, just like my day.  Lets take a look?

Oi amores, Espero que voçês tenham tido uma semana maravilhosa. O outono já começou por aqui, como mencionei no post anterior, dando inicio aos preparativos para mudança de guarda-roupas e criação dos novos looks para a estacão. Porém ainda vou dividir com voçês alguns looks de verão que usei recentemente. Aqui estou na frente da Biblioteca Publica na 5º Avenida. Para quem já esteve em Nova Iorque com certeza passou por aqui. Reparem as flores na frente do prédio que maravilha. Aqui eles sempre mudam as flores deixando a frente da Biblioteca sempre impecável… E para esse dia lindo eu fiz uma misturinha no look. Pra ser cincera eu tiraria o colar pois achei que ficou um pouco pesado ja que havia uma mistura de estama e cores…. Eu estava tão feliz neste dia lindo que nåo reparei no exagero rsrsrs Mesmo assim eu quiz dividir essas fotos com voçês. Vamos aos detalhes?
Top: Forever 21 //   Skirt Zara   //  Shoes : Valentino flat //   Bag : Chanel
Thank you so much for reading  —  Obrigada por visitarem o blog
XO

, H