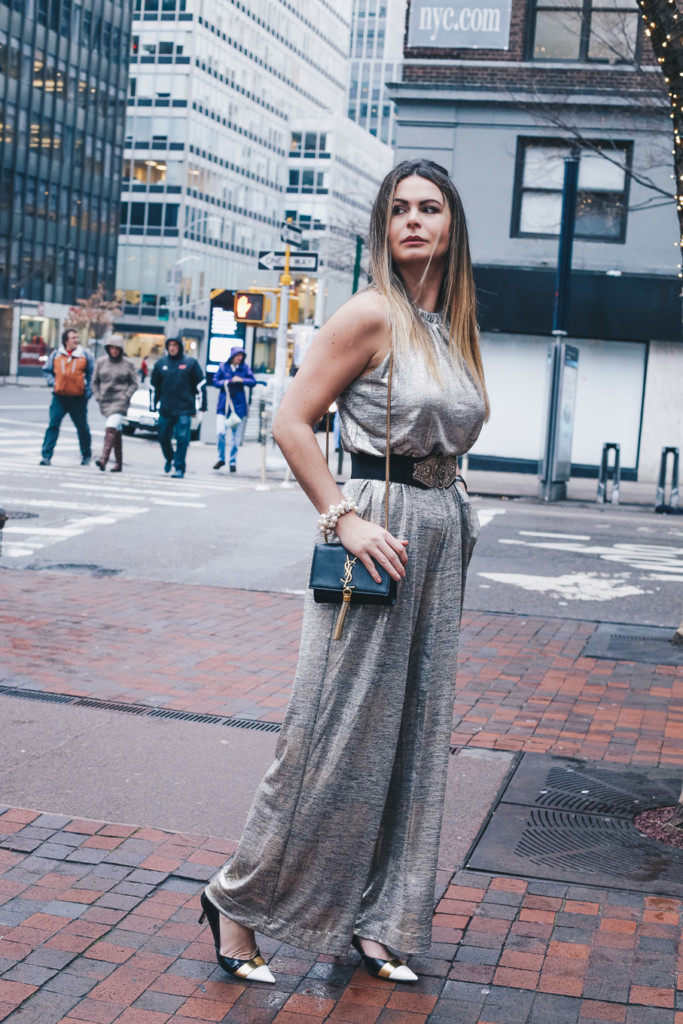 Are you exited for New Year's eve? I can't believe we are just to few days away from the New Year! Whether you're celebrating at home or out with friends there are tons of outfits options out there. when it comes to what to wear for the holidays, its all about glam. Whether you want to shine bright like like a diamond, look party perfect or perfectly polished. I usually go to Brazil for new Year's eve and we have a huge tradition that is to wear ALL WHITE but you can also opt to off-white, or pastel colors outfits also gold or silver. However you'll never see anyone dressing in a dark shade. We also like to mix white with some other color which represent what you desire for the new year.
I found this beautiful metallic foil jumpsuit at New York & Company and is currently on SALE.I think this is a great option if you want to skip the traditional black outfit. The fabric has some shimmery on it that resemble foil so the gold is not overwhelmed so it can be worn on repeat on another party or dinner. You can't really see the shimmery on those pictures but it definitely gold. It dress up really nice. I usually wear size 6 or 8 and for this jumpsuit I chose size M and it runs a bit big so I'll bring to Brazil to get some adjustments done. The best part is that this Metallic hauter jumpsuit its only: $39.97 available in black as well so hurry up before gets sold out. I am also wearing this beautiful white furry coat send to me as a gift from by CoalitionLA , a Whole sale company.
At the end of the post you'll find my favorites and affordable metallic jumpsuits. I hope my picks help you ring in the new year with some major style! I love this jumpsuit and will definitely wear it a few more times again. Take a look on this one and this one, I love them, is one of the great pieces to have that you can re-wear for other occasions too. Wishing you a great start to the week!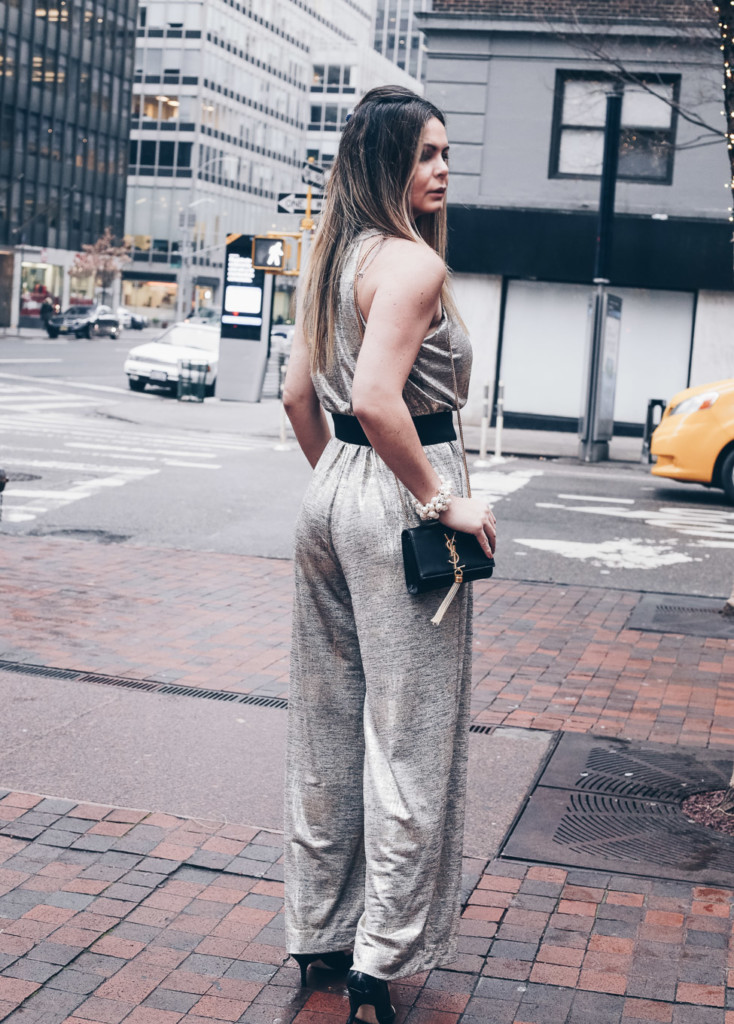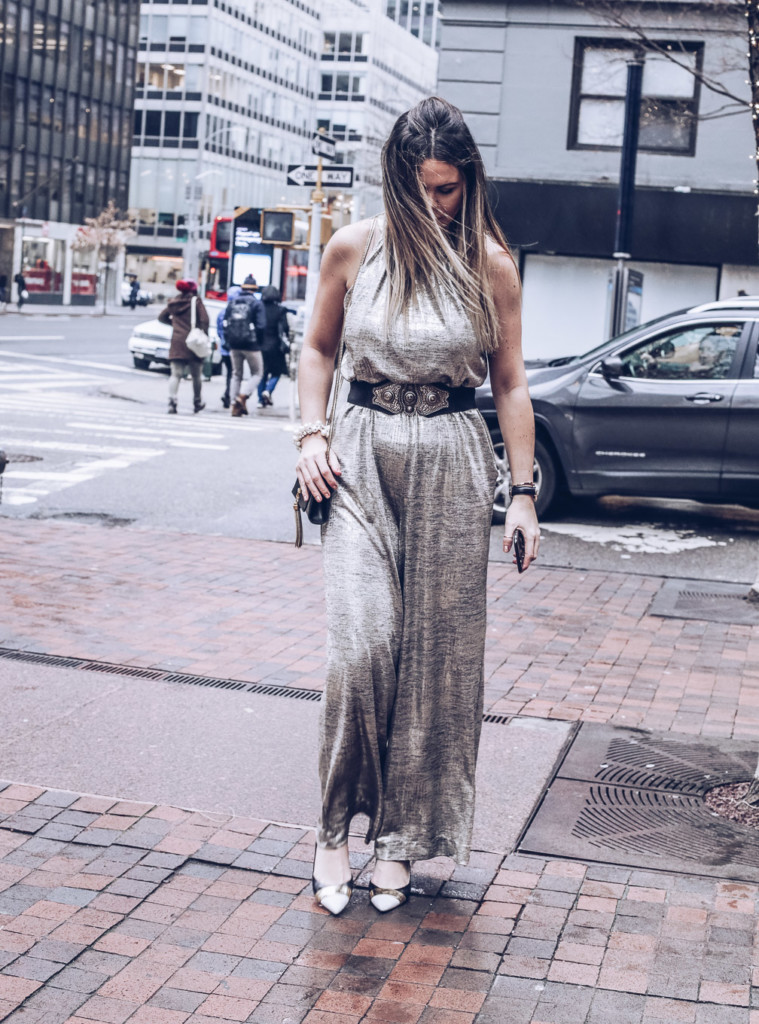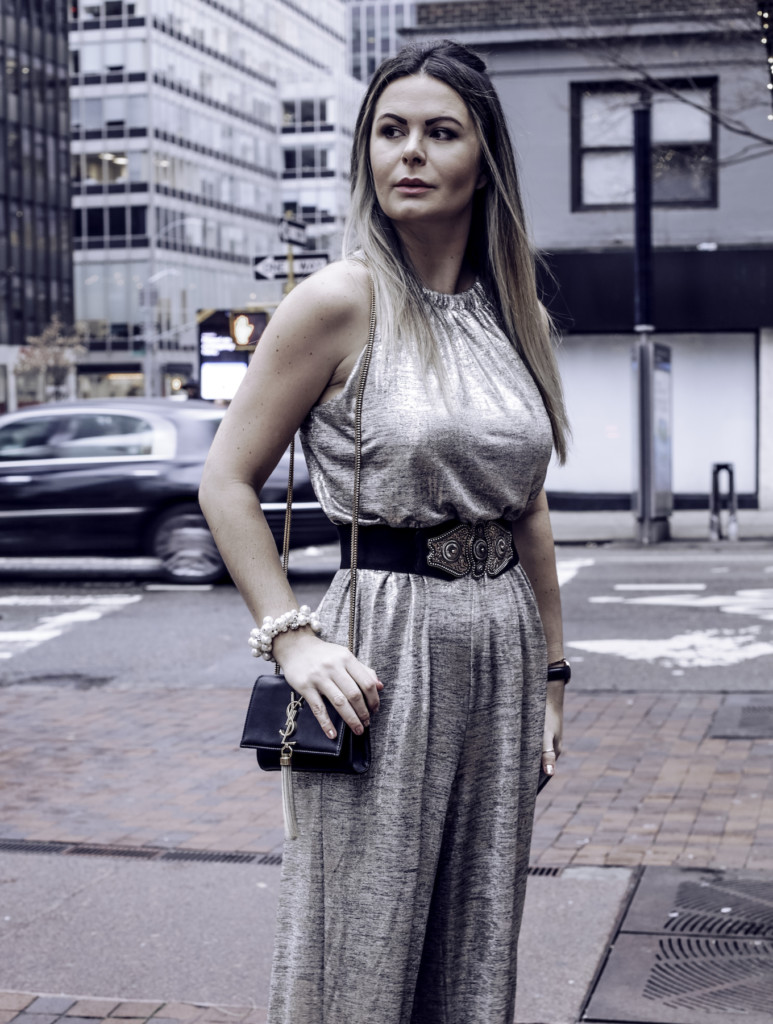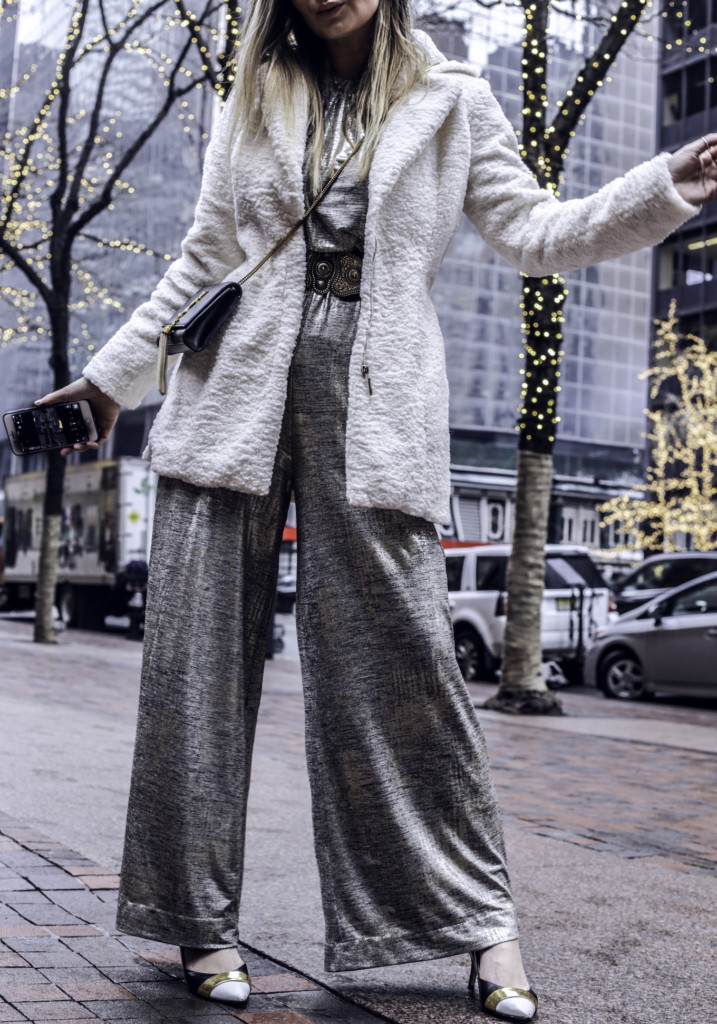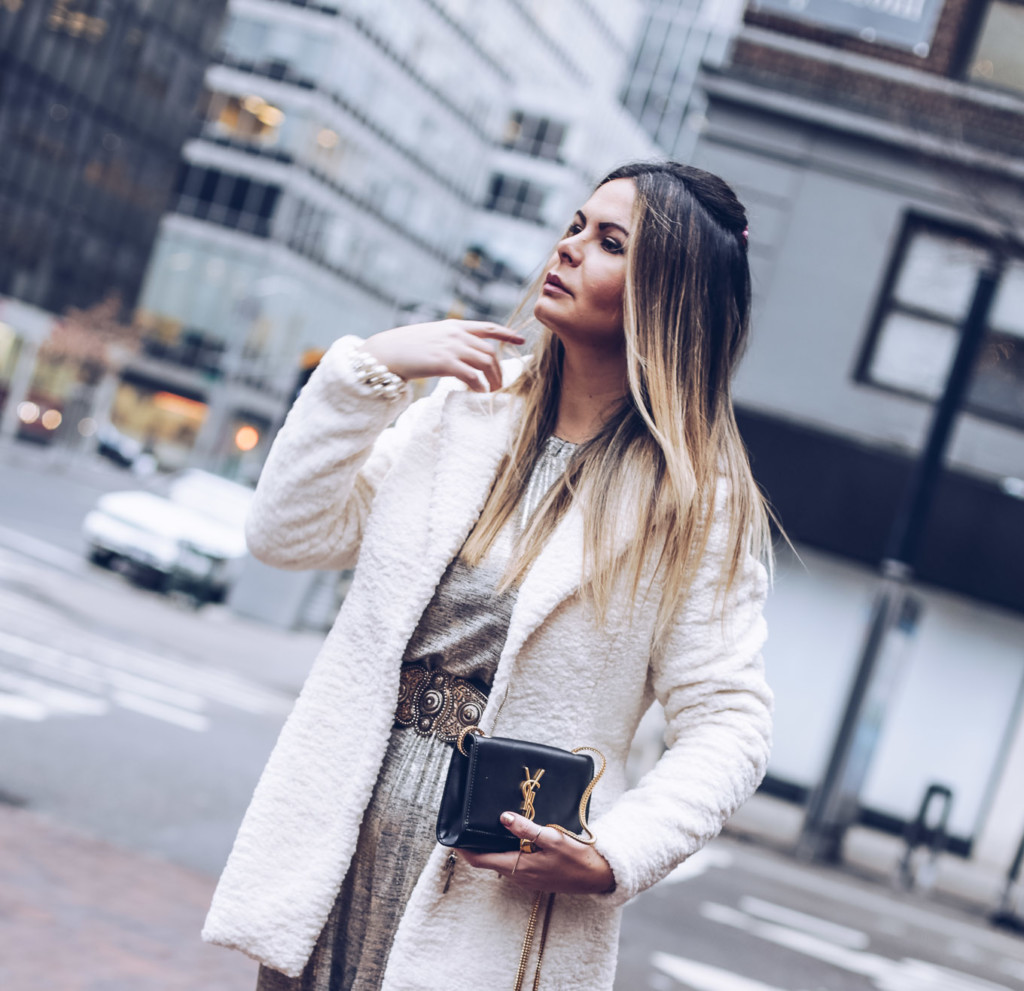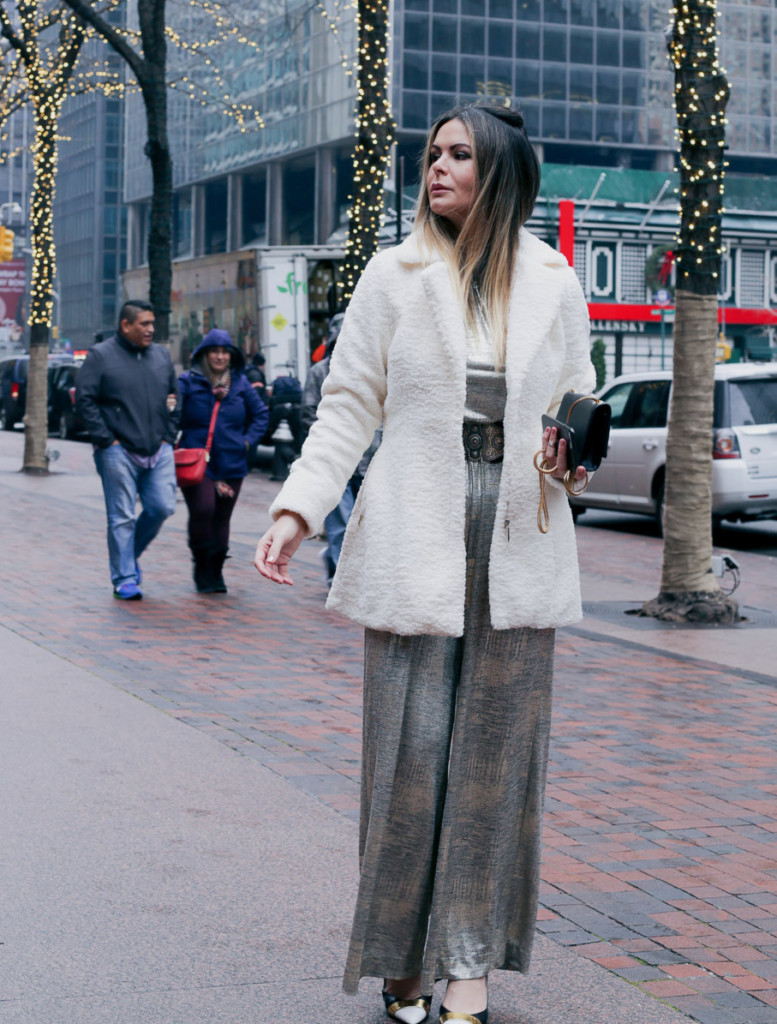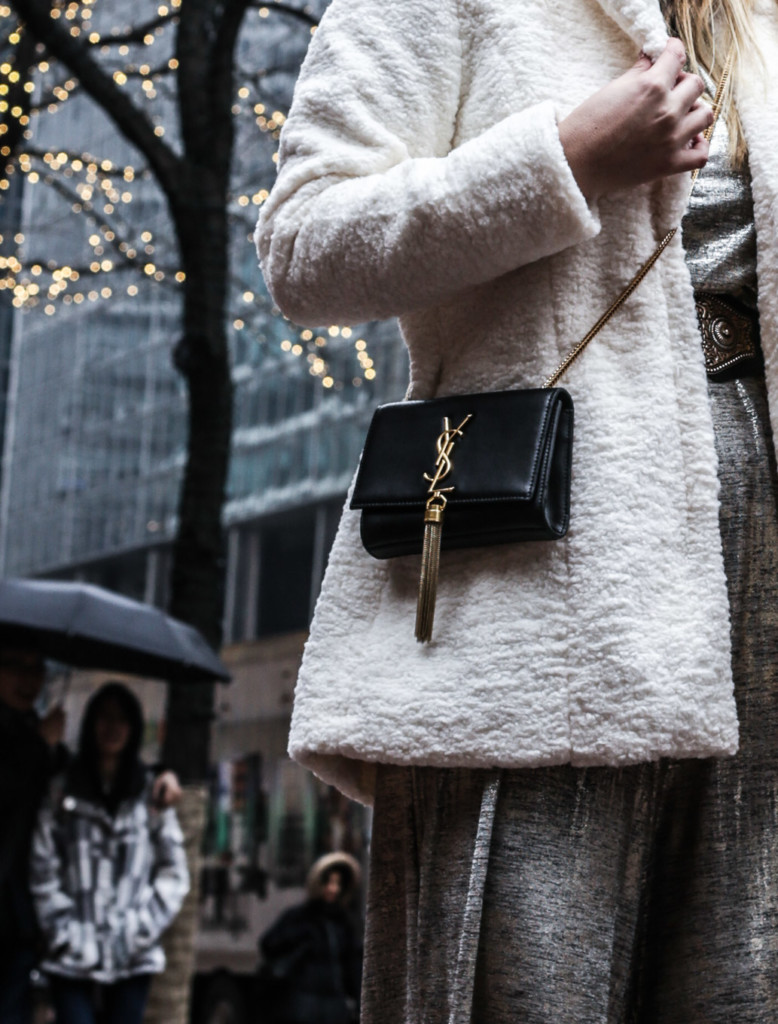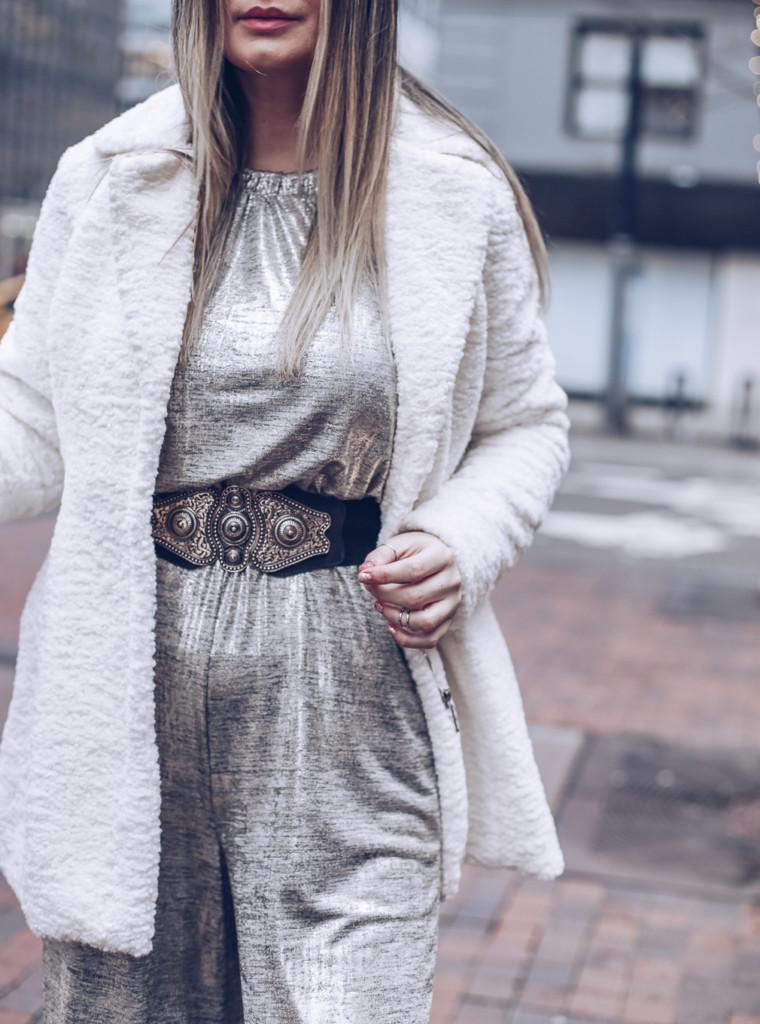 SHOP THE POST:
[show_shopthepost_widget id="2282507″]