Primavera/ Verão Official Doré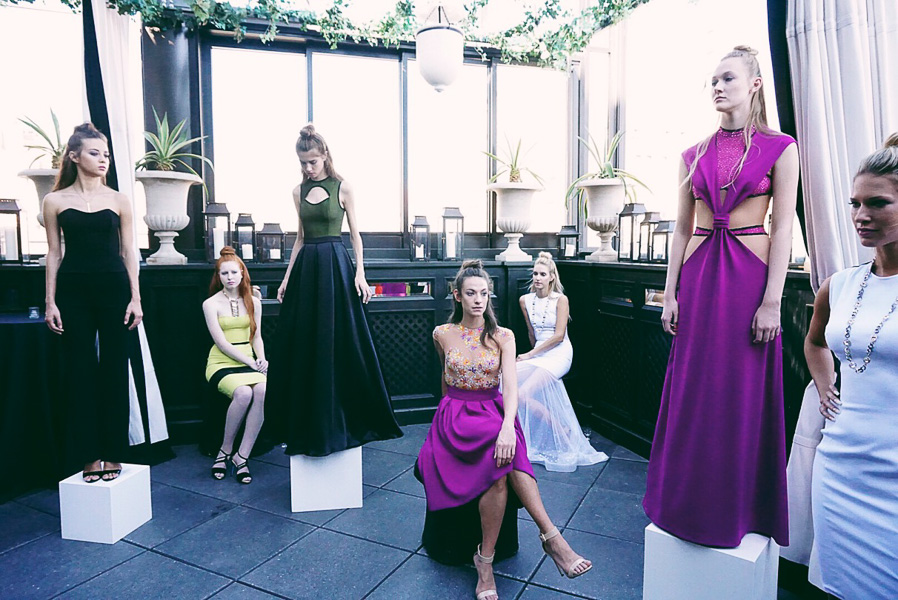 Hi everyone! Hope you are having a great week so far. Yesterday I went to see the Official Doré collection presentation at the Gramercy park Hotel Terrace. It was an amazing event and her collection is vibrant and beautiful.  Inspired by rooftop gardens, Doré brings in this Spring/ Summer collection her oasis to the street level and into the office with color and design. Cocktails and embellished gowns reflect the garden more literally with abstract flower graphics and failing petals. Lets take  a look?

Oi amores. Fashion week está chegando ao fim… Ontem fui a uma apresentação da coleção da estilista Doré, no terraço do Hotel Gramercy Park. A coleção tem cores vibrantes como roxo, laranja e verde limão além do sempre elegante e atemporal preto e branco. O evento foi super legal, a coleção está bonita o local da apresentação é super bacana, vale a pena jantar ou tomar um drink por lá se voçê ainda não conhece o Gramercy Park Hotel. bom,  Para essa coleção de promavera/ Verão 2016 , Doré se inspirou nos jardins/ terraços elevados com a jardinagem impecável. A ideaia era foi trazer a elegancia e cores vibrantes de um jardim para suas peças. Ela que era mais dedicada a roupas de festas nessa coleção decidiu expandir seus design e acrescentou alguns modelitos que servem tanto para o street style quanto para o look chic de escritório  onde a mulher poderosa vai trabalhar com estilo e cores vibrantes. Porém o forte da marca continua sendo os vestdos de festas com bordados e apliquees. Vamaos aos detalhes?
Visit:
Thank you so much for visiting — Obrigada pela visita
XO

, H