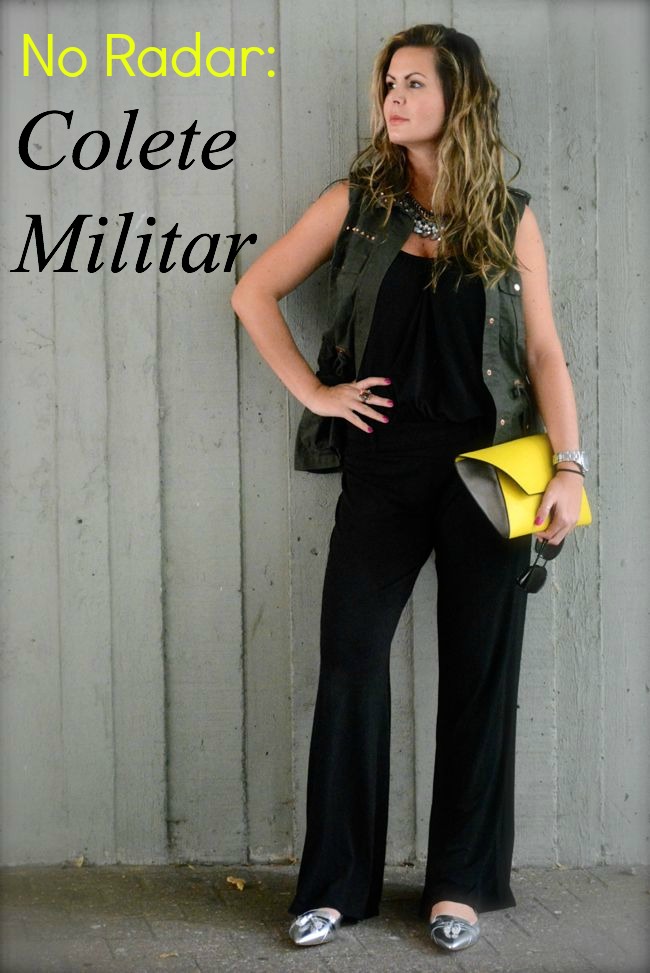 Hi everyone. I can't believe I haven't post anything for so long. I have been very, very busy for the past 10 days with my final exams and friends visiting me. I had shoot so many nice looks but was looking for some extra time to edit them so I could post it but that didn't happened…  🙁 however I am always on INSTAGRAM because its faster and easier…
Any way better later than ever and here I am again. This look is summer inspired and unfortunately for the next couple months whoever is on a cold city like me right now (in New York)  won't be able to wear any thing but warm and heavy clothes. However is summer time in Brazil and that's is my next destination (woo-hoo) can't wait. Above, black jumpsuit made with a soft fabric paired with a military style vest from Mango. Silver flat shoes and yellow clutch to brighten up the look. Finalizing with a beautiful necklace piece from ZARA. Time for vacation hun,  let's go.
__________

Glamoures nåo acredito que fiquei tantos dias sem postar aqui! Mil desculpas mas estava em semana de provas finais e tive hospedes no meu ap daí minha vida ficou de pernas pro ar e fiquei apenas postando no INSTAGRAM pq era mais fácil e saía na hora feito caldo-de cana (hahaha) expressão do Nordeste….  E eu que me organizei a tempo fazendo varios looks para deixar as fotos prontas antes que esse frio chegasse de vez e me congelasse no meio da rua com a câmera na mão… Acabei atrasando tudo. Bom aqui estou, antes tarde do que nunca. Como voçês sabem NOVA YORK está um frio daqueles maaaas, porém, contudo, todavia, eu não poderia deixar de mesclar meus posts aqui com  com looks inspiração para o inverno e verão assim todo mundo pega um pedacinho do bolo. Como estou me preparando para ferias no Brasil (obáá) e não é que esse look já faz parte da anciedade.
Este macacão já tenho a alguns aninhos e ele continua lindo e elegante e é uma excelente escolha tanto para o dia como para a noite. Ele vai com tudo…. Neste veråo aqui nos EUA tanto o macaquinho quanto o macacao (tudo que era uma peçå só) bombou no veråo portanto é batata para a temporada do veråo brasileiro. Outra boa pedida é o colete verde militar ou até memso com estampa de camuflagem. Sapatilhas que amoooo prata que é tendência vindo no outono por aí… Pra completar o look Clutch (carteira) amarela para dar um toque de cor (como o look é básico e neutro qualquer cor cai bem) e claro um colar lindo de predras da ZARA. COLARES! COLARES! COLARES! Sempre para valorizar seu colo e o look básico. Espero que gostem 🙂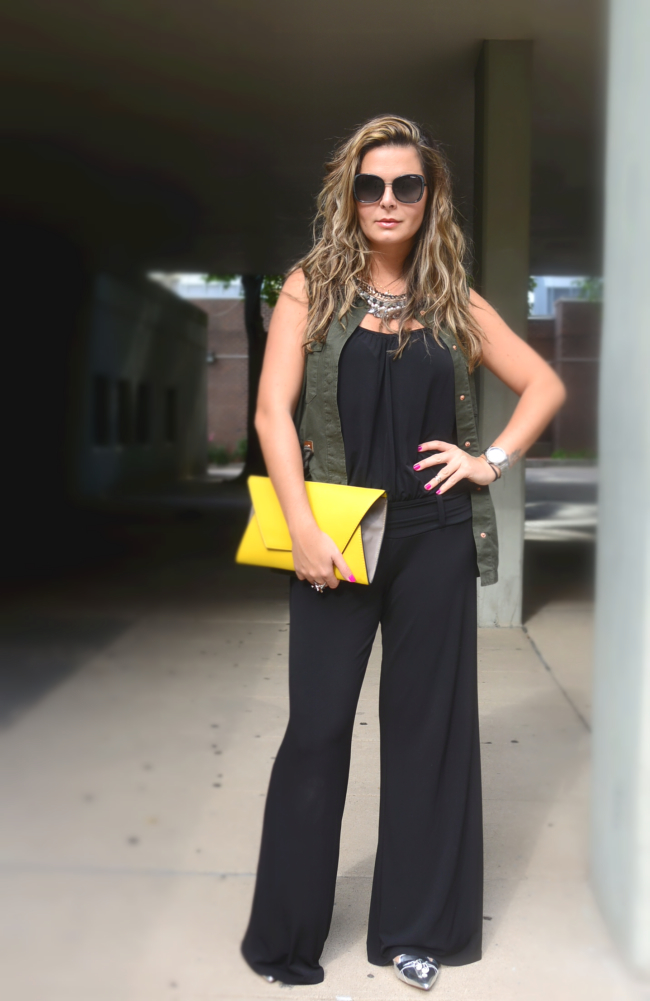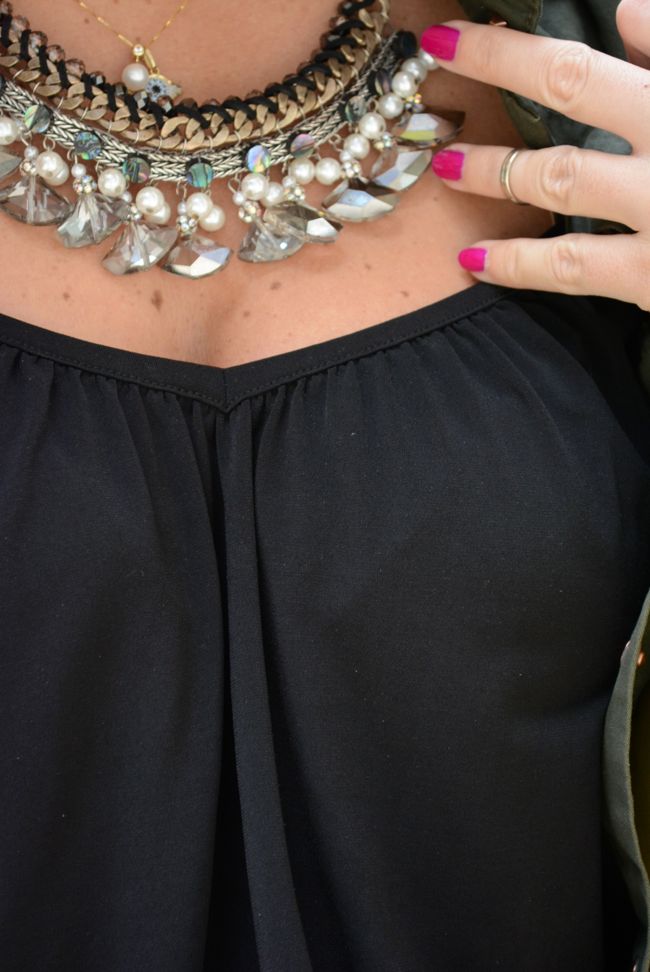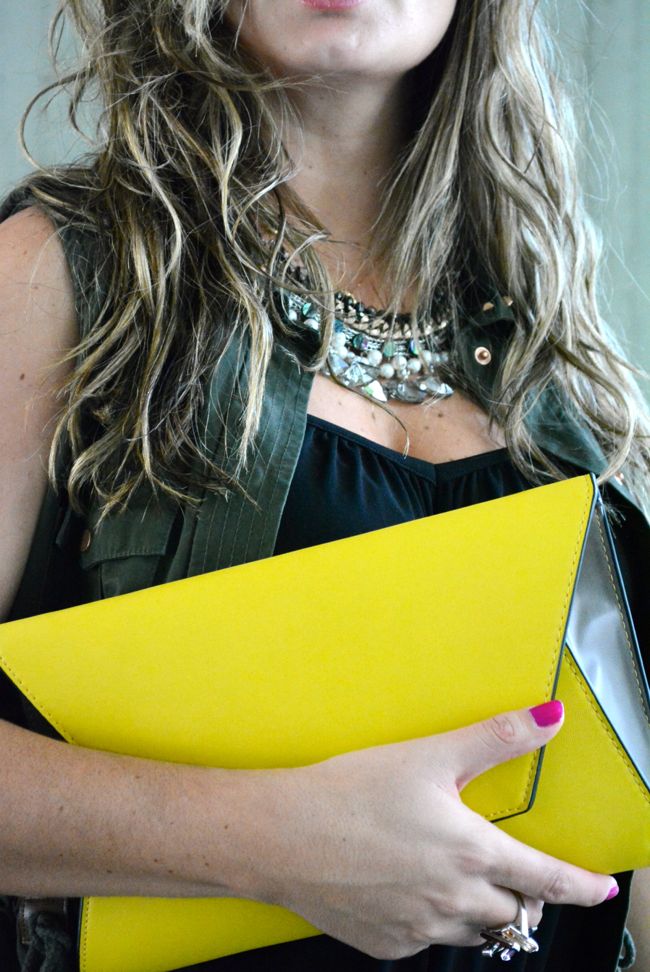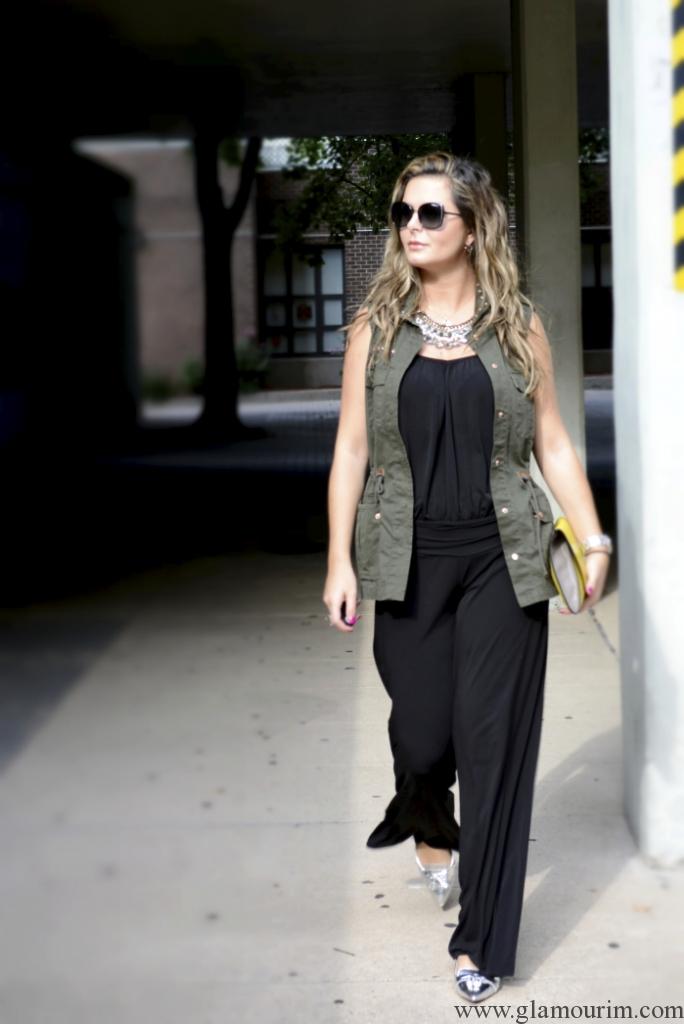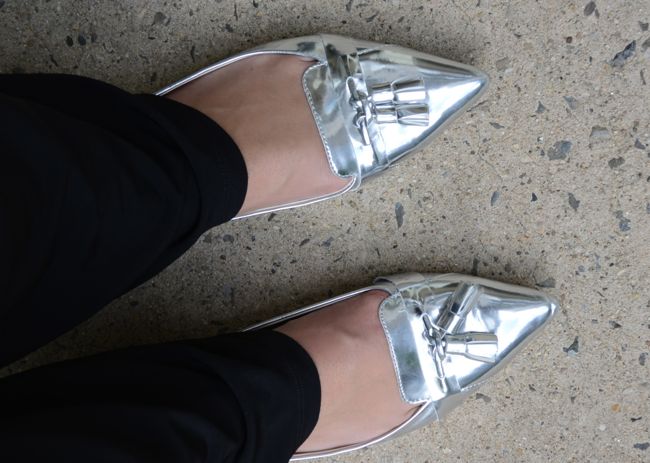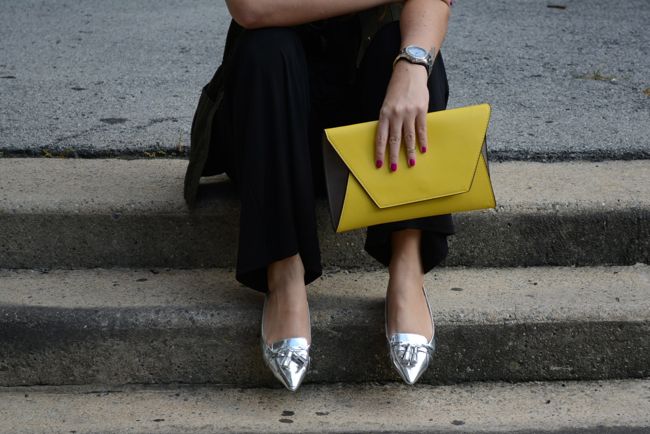 Jumpsuit/ Macacão: Express    Vest/Colete: Mango     Sunglasses/Óculos de sol: Vogue    Flat/Sapatilhas: ZARA     Clutch/Bolsa: ZARA
Thank you so much for visiting
Obrigada por visitar o blog
XO, H