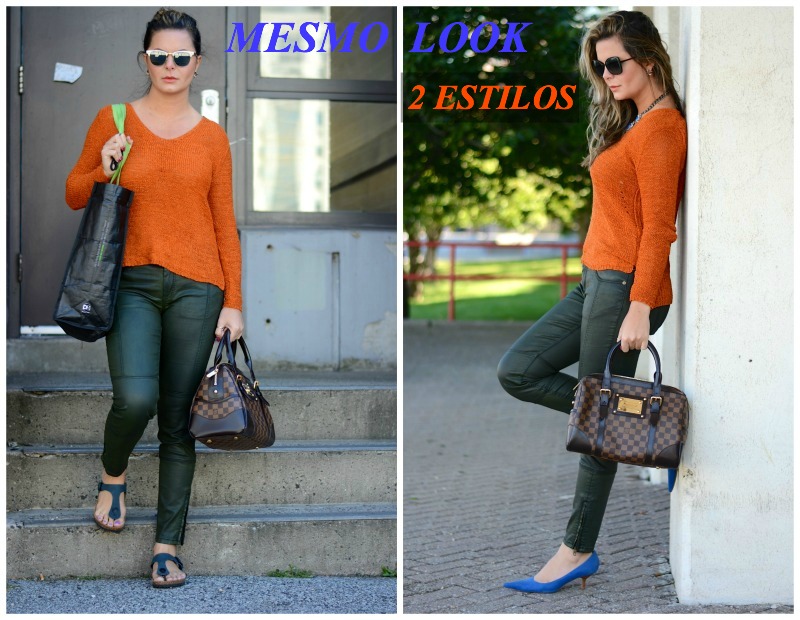 Hi everyone, Hope you all are having a blessed week so far. I loved so much that look and color combination that I decided to how to wear it in two ways. One very casual (grocery shopping) another more sophisticated and charming. This long sleeve tricott top is from H&M and have a beautiful bright but matte orange color and got perfectly paired with the Burberry wax coated pants in Military green. The blue shoes or sandals just added a quick on it. And Of course the sunglasses and the bold Max Colar from Zara are certainly responsible for the final touch ups.
———-
Olá meu glamoures, espero que a semana de voçês estaja sendo abençoada e linda até agora. Dia desses eu fui até a farmácia e fiz um look casual rapidinho com uma calça nova (linda) que estava na casa do meu love. E amei o look dai na volta fiz umas fotos e aproveitei e já criei um outro look mas charmoso e sofisticado para mostrar pra voçês. Essa é uma coisa que voçês podem fazer sempre, e como eu já escrevi em outros posts, acessórios såo importantes!  Muda o look completamente abrindo portas para o mesmo ser usado em varias ocasioes e horários.
Esse tricot leve de manga longa da H&M tem uma cor laranja linda, forte porem opaca e ficou super legal com essa calça espetáculo da BURBERRY que tem acabamento encerado e uma cor verde escuro tipo militar. Pra dar um "up" joguei o tom azul nos pés tanto as sandálias como na versåo com os sapatos e deu um toque bem legal vibrante mas nåo gritante (tipo quando misturo meus vermelhos com azul ja viu né rsrsr). E tanto os óculos de sol como o colar belíssimo da ZARA deu o toque final. Resultado: Os acessórios mais uma vez provaram aqui que fizeram a diferença.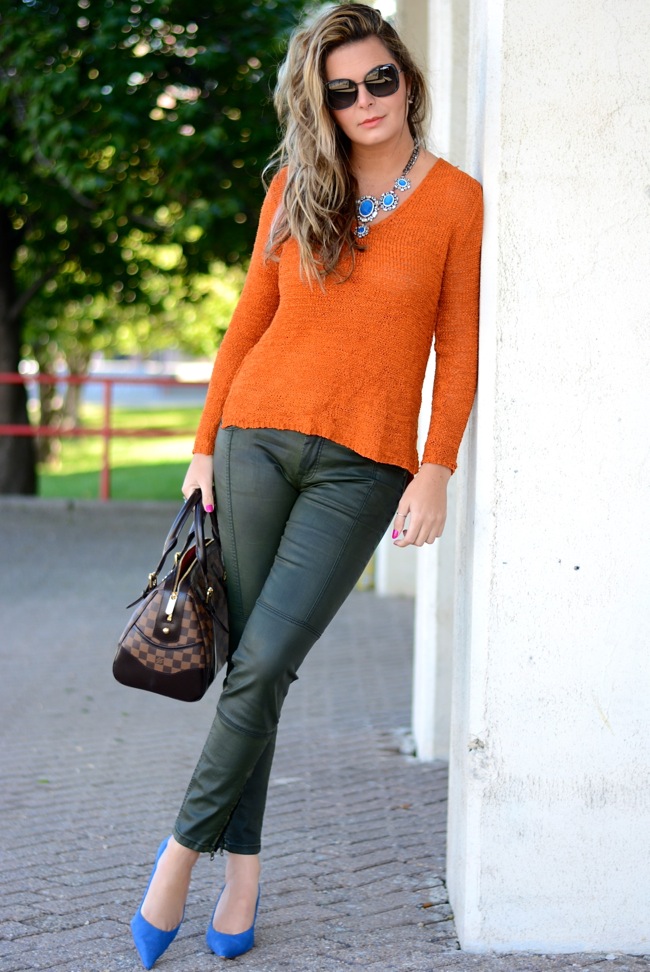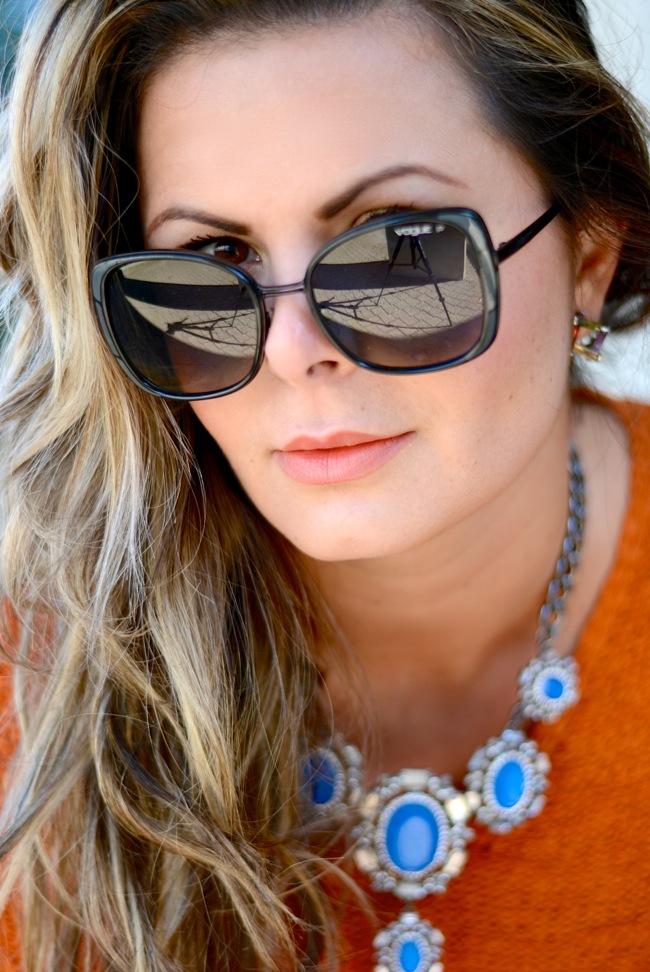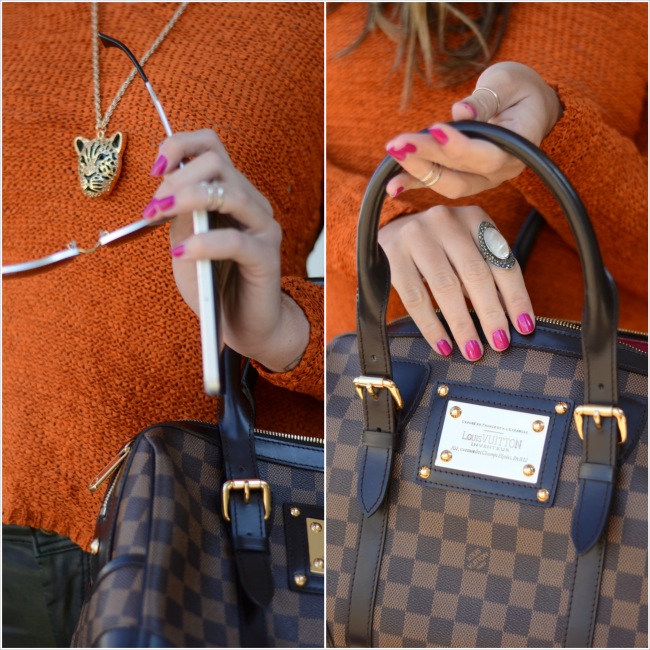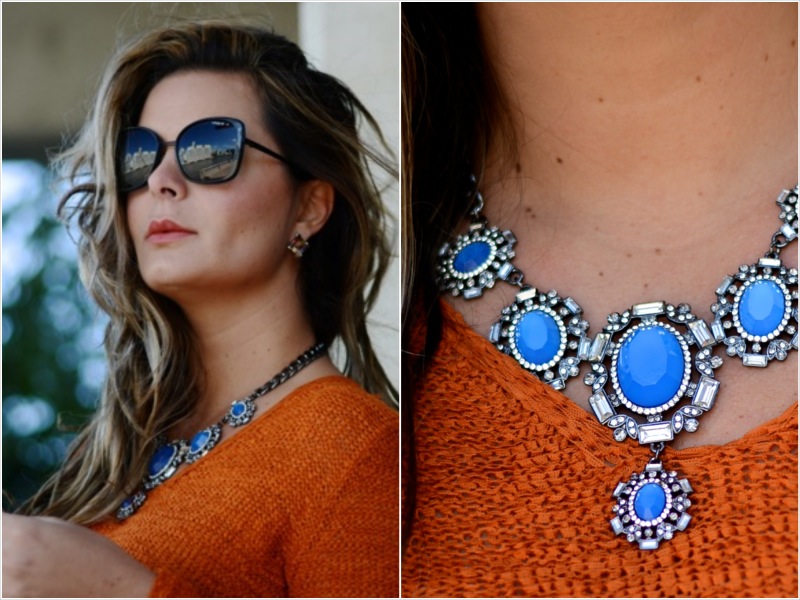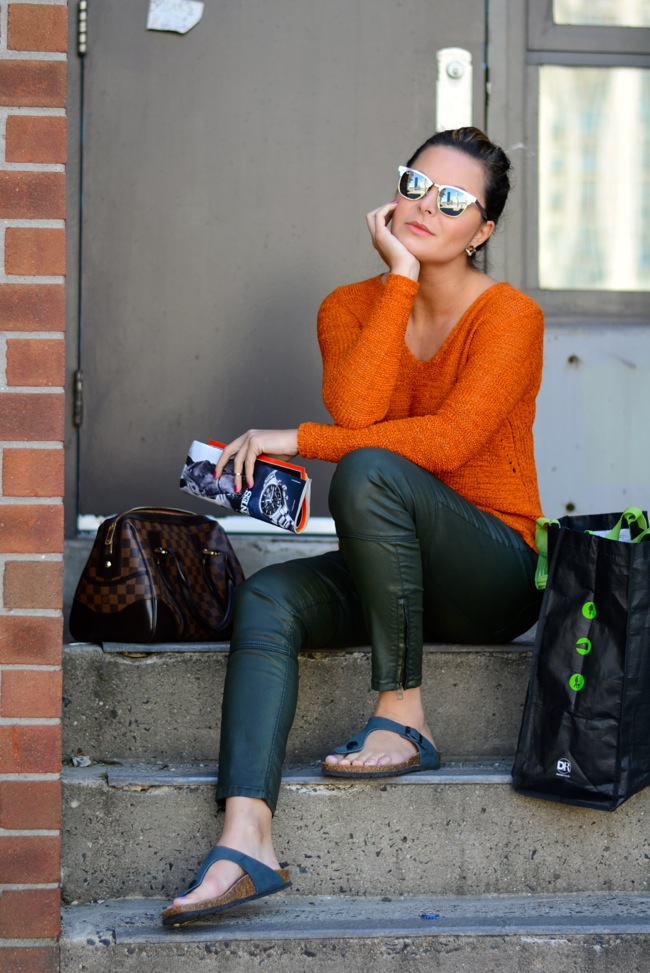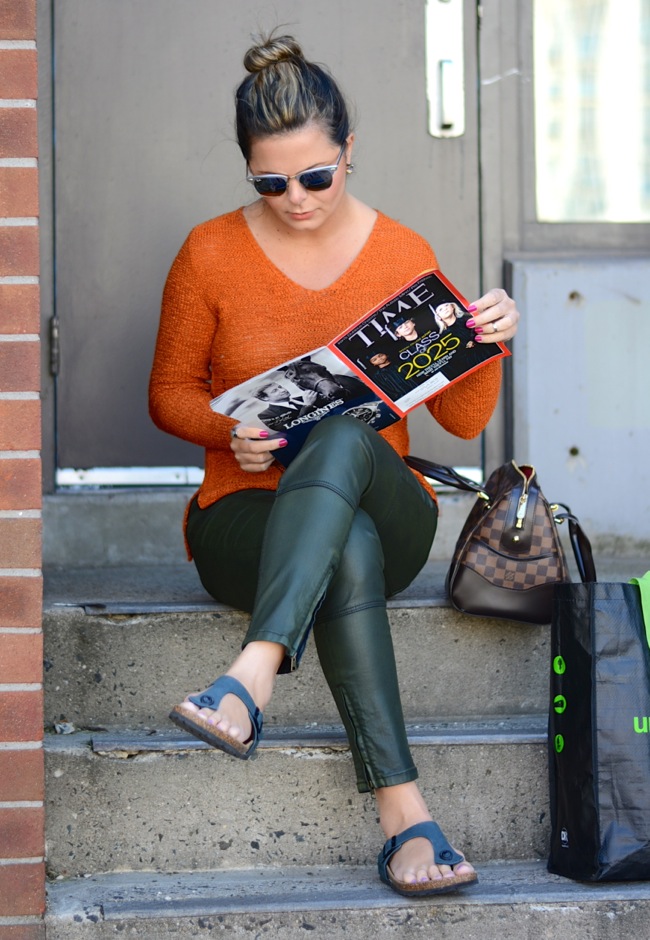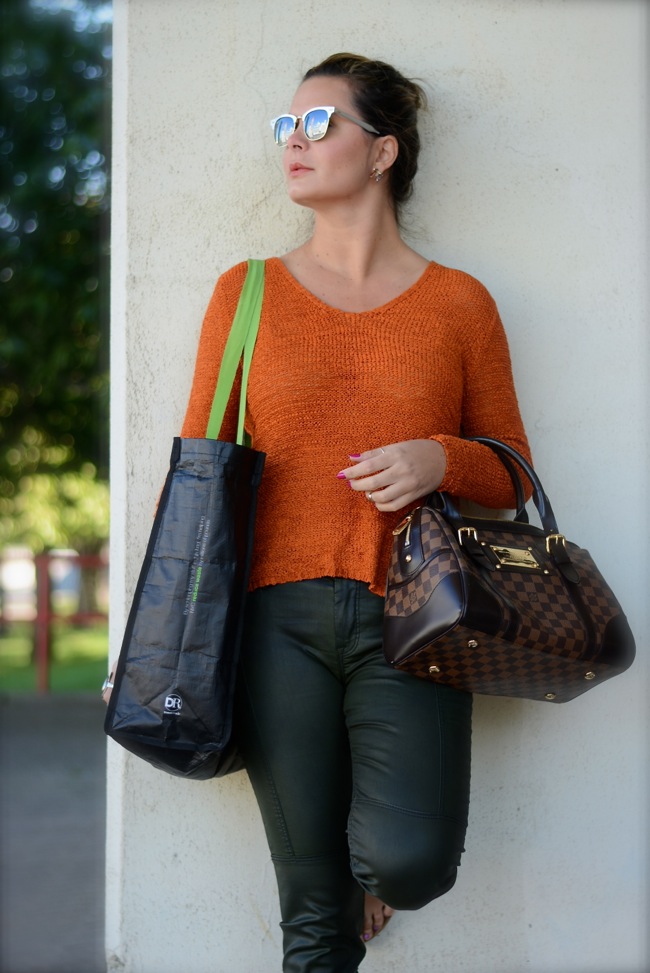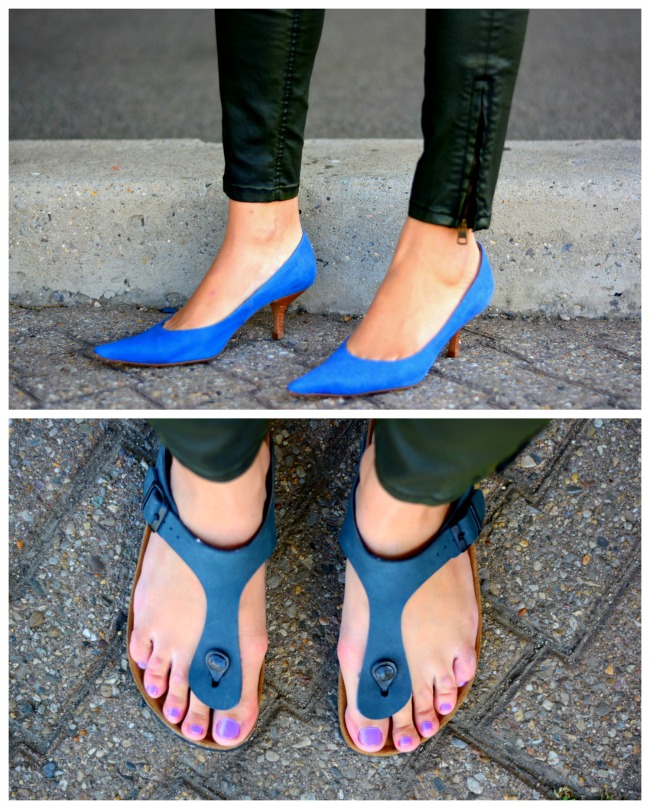 Long Sleeve: H&M  Waxed Pants/ Calça: BURBERRY for (Net-a-Porter)  Mirrored Sunglasses / Óculos de Sol espelhado: Rayban Black Sunglasses/ Óculos de sol preto: Vogue  Necklace/Colar :Zara   Bolsa/Bag: LV
Thank you so much for reading. I hope you like it
Muito Obrigada por visitarem o blog. Espero que tenham gostado.
XO,H  ♥