Look: Basico com Estilo 


Happy Monday Everyone! Here I am wearing skinny jeans again haha (I love it). For many of us jeans are probably the most favorite piece in their wardrobe not only because they are easy to combine. Wearing a pair of favorite jeans you'll never feel under- or overdressed even if styled casually, sporty or in a really elegant way jeans are always perfect. This way jeans with a great fit has become a staple in my wardrobe. I've been trying to upgrade my look with denim outfits and even the most simple one like jeans and white shirt has gathered a dash of style. There is no secret… Just add some accessories and heels.

Boa Segundona meus amores! Aqui estou mais uma vez usando meu jeans skinny rsrsrs (E quem não ama ?) Tenho certeza que o jeans é a peça favorita no gurada-roupas de muitas, e não é só porque ele é fácil de combinar. Quando usamos o nosso jeans favorito nos sentomos confiante deixando-nos sentir bem e na medida mesmo que o look esteja mais casual , esportivo ou até mesmo com um estilo mais para o elegante. O jeans é perfeito para muitas ocasiões é por iso que acho importante escolhermos os modelos que os vestem como uma luva porque ele será uma peça chave para varios looks. Eu venho dando um "up" nos minhas produções principalmente nas basiquinhas e o jeans tem sido a peça que tento sempre adicionar algo / acsessório que vai deixa-lo com uma pegada "básico estiloso ". Aqui por exemplo escolhi o colete militar e salto vermelho para completar o look basico e vejam que os óculos de sol também deram um certo charme. Neste dia caminhando pelo UES (Upper East Side) uma vizinhança bem bacana localizada na parte Norte-Lest da Ilha de Manhattan, próximo a minha faculdade com  um grande amigo meu e aproveitei para registrar o look. Vamos aos detalhes?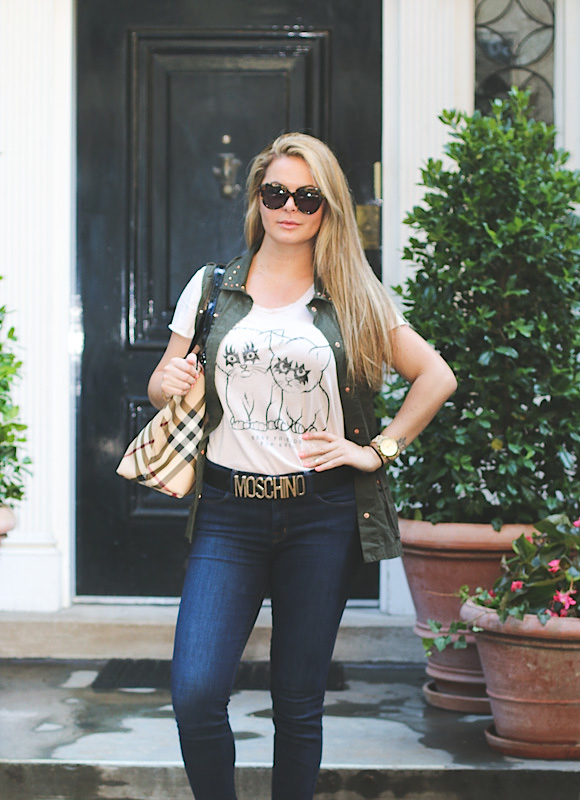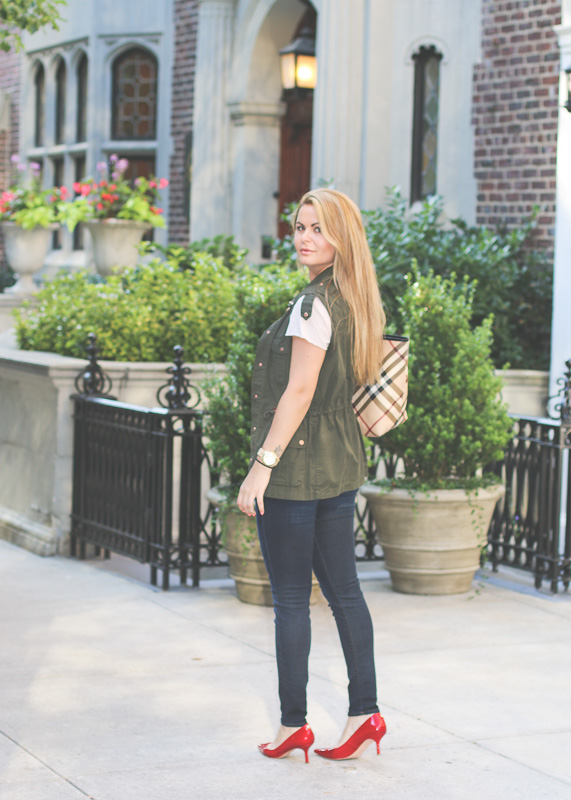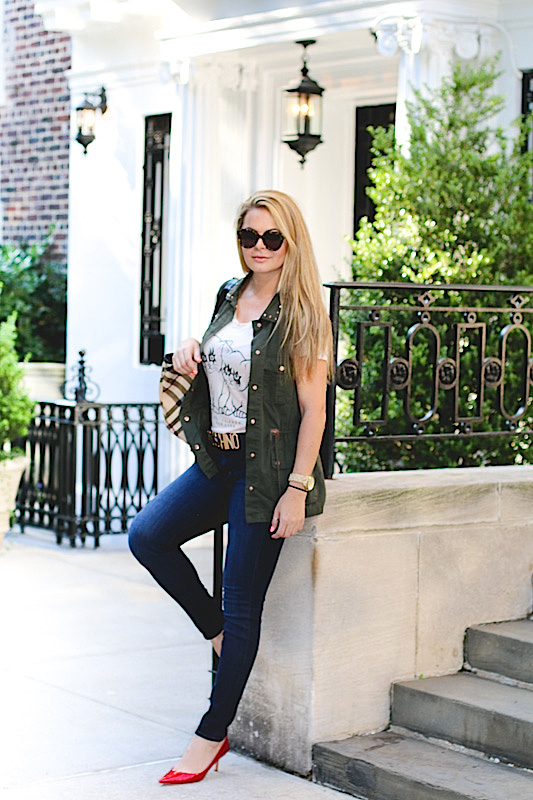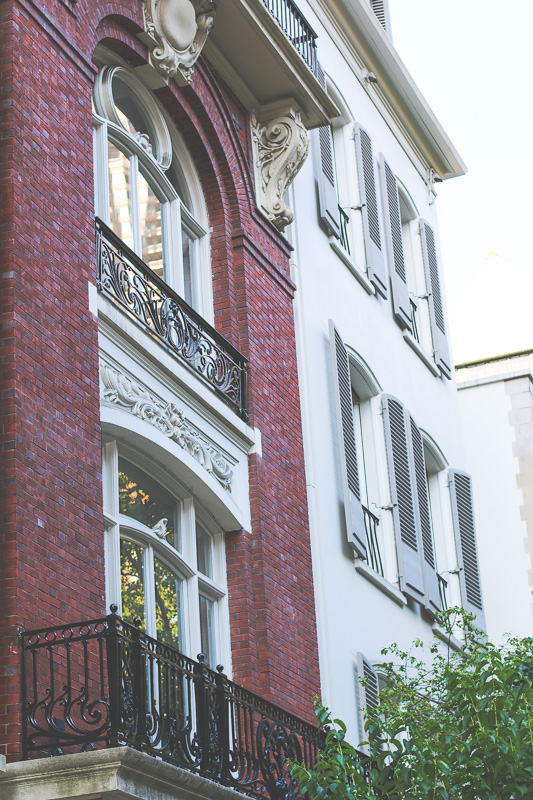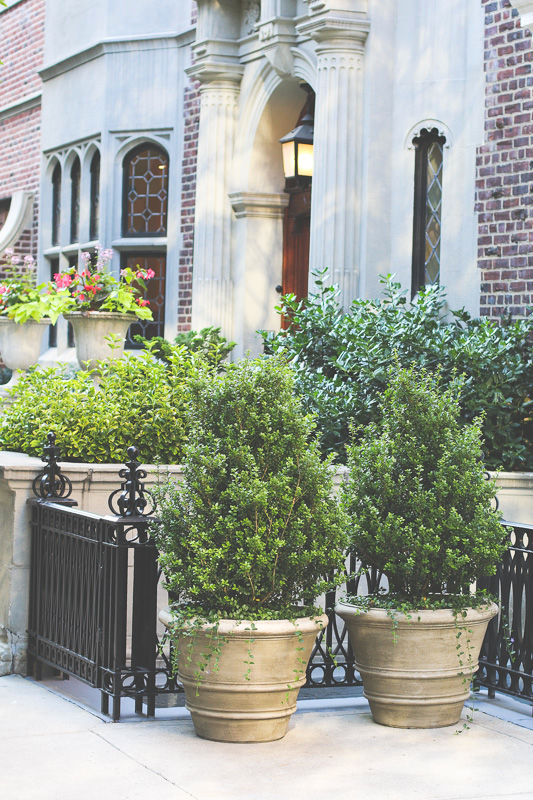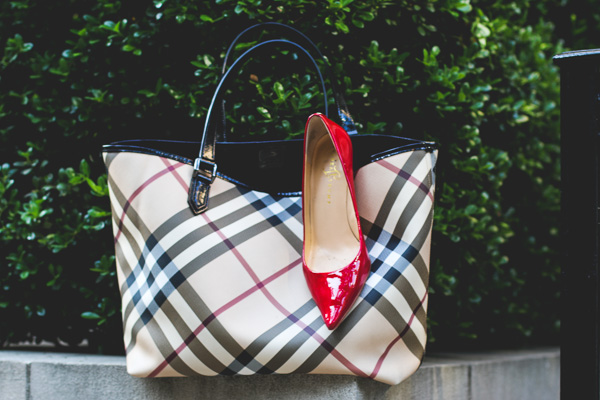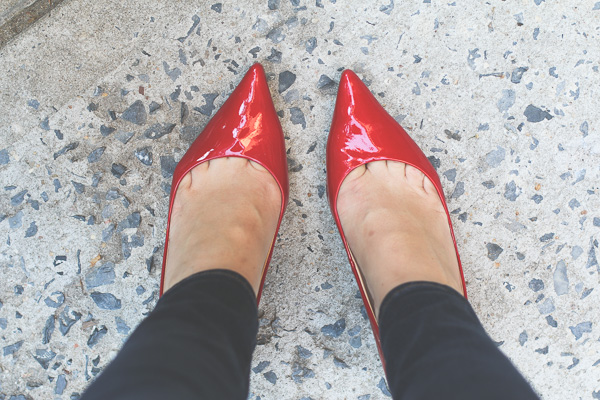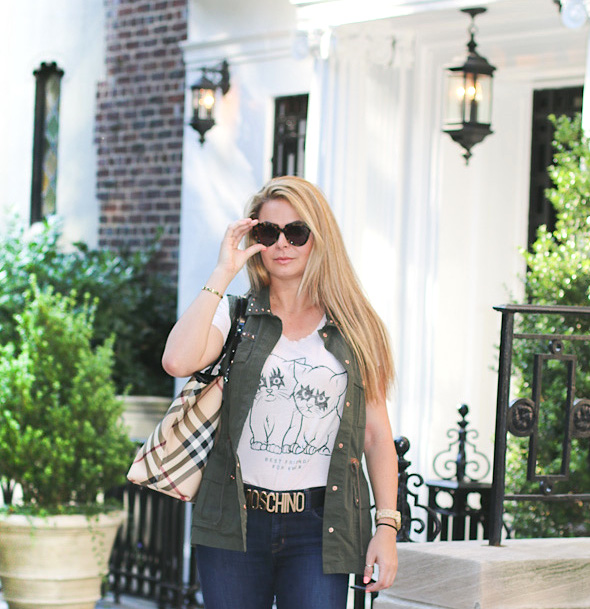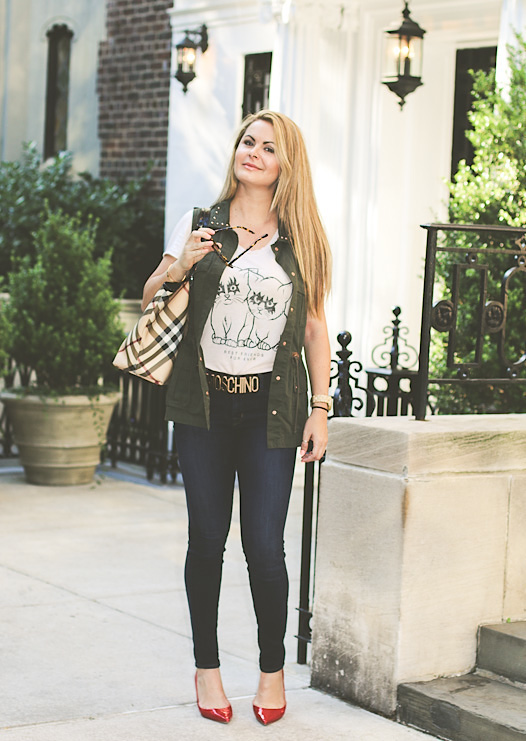 Skinny Jeans: J Brand //  Shirt : Zoe Karssen (here) //  Military Vest:  Mango similar (here)  //  Heels : Ivanka Trump  similar (here) //  Bag: Burberry similar (here) // Shades: Karen walker (here)
Thank you so much for reading  — Obrigada por visitarem o blog
XO, H