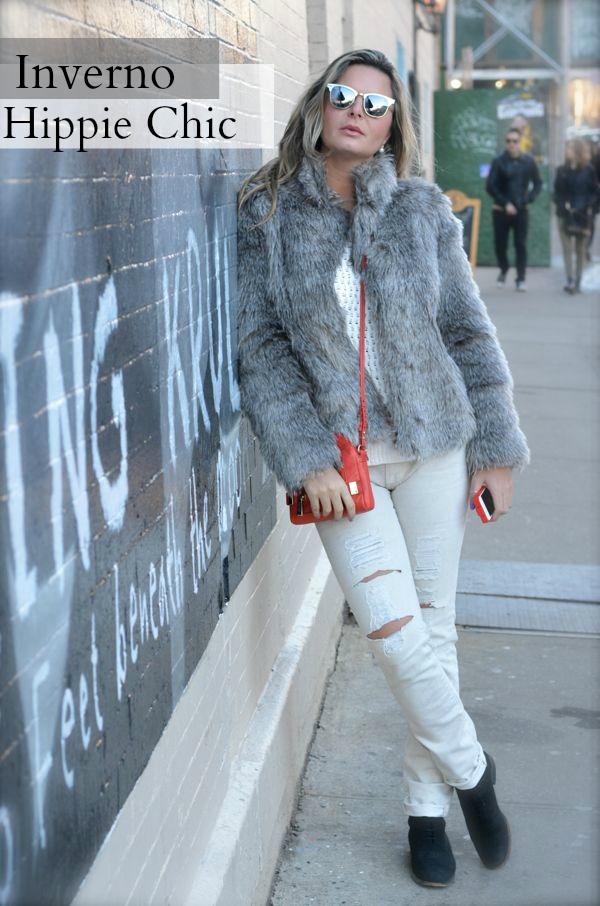 Sarturday afternoon at Williamsburg- Brooklyn. A great source of inspiration and one of my favorite spots in NY.
Since I am in love for faux fur coats. Lately I have been using them with any kind of outfit for day and night. They can make any outfit looks from fancy , trendy to hippie chic like. It's Saturday! I am ready to brunch wearing a comfortable light jeans and white sweater and a  gray fur from Asos. And I added A hint of color with my Botkier cross-body bag.

Sábado a tarde em Williamsburg- no Brooklyn. Um lugar que amo!! Super recomendo além de astral é cheio de restaurantes e gente estilosas.
Eu já comentei antes que estou xonada nos casacos de pele falsas. Tenho usado eles com qualquer look seja de dia ou de noite. Eles esquentão mesmo e além de tudo é uma charme não é? Tudo bem que ele almenta uns kilinhos sime as vezes deia a gente parecendo um boneco de neve mas se tratando de Nova York, Paris, Londres a gente deixa pra lá e só se liga no glamour rsrsrs, e claro em algo que possa combater o friooo e nesse saco casaco de pele faz os 2. Para um sábado a terde coloquei um look básico com cores neutras-  jeans clarinho (meio cinza) bem confortável e um blusa de crochêt branca daí adicionei o casaco de pele cinza (eu diria até que de pêlo rsrsr) e pra completar com um toque de cor o vermelho-coral da bolsa.Ficou bacana neutro e estiloso. E aí gostaram?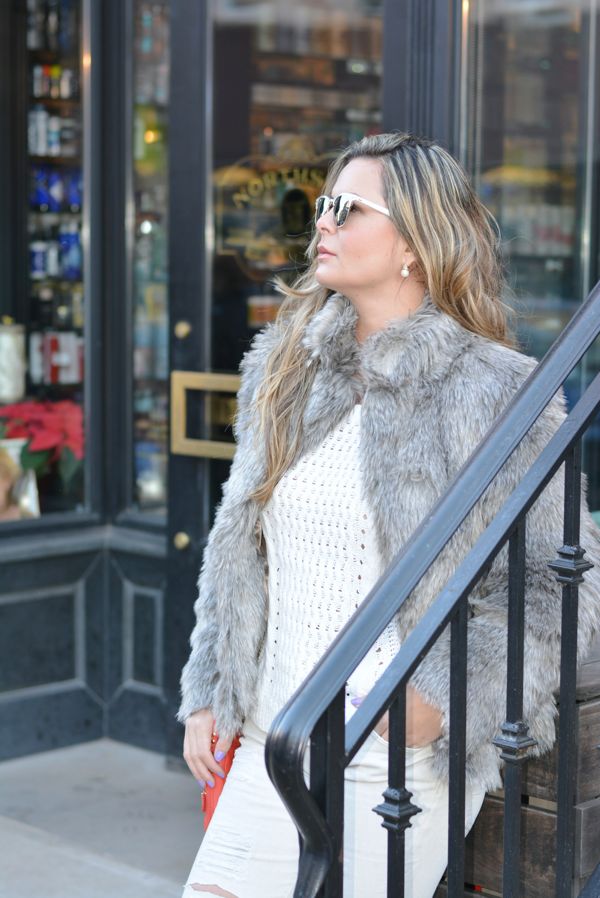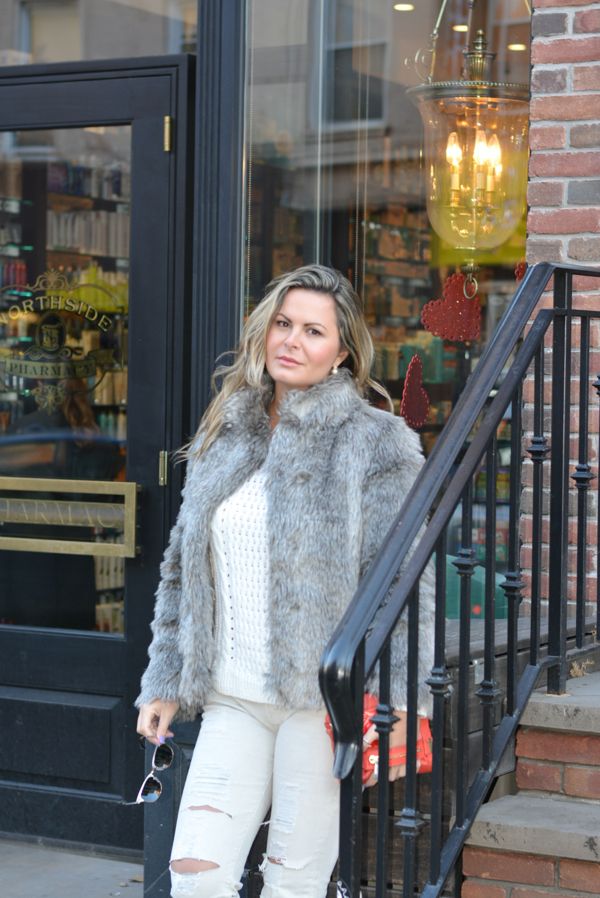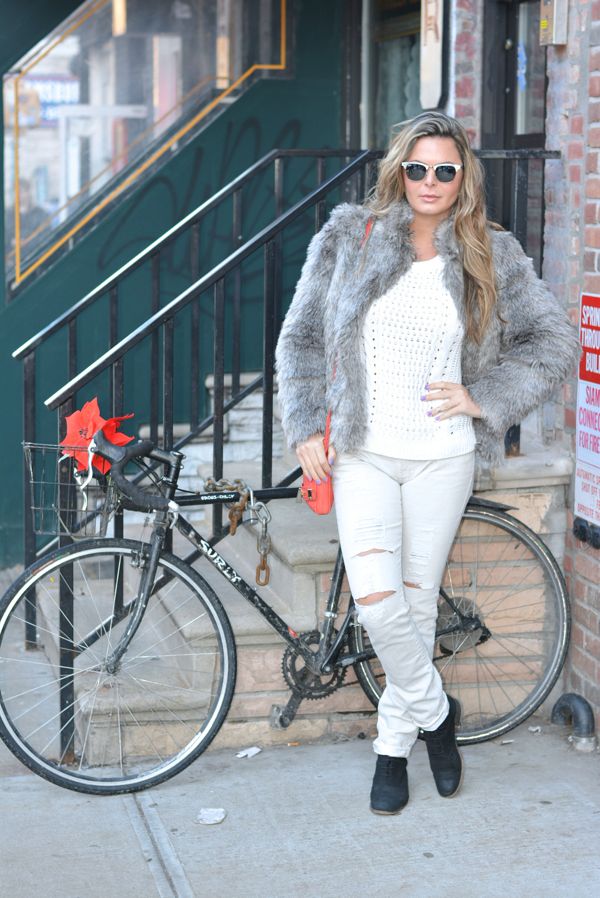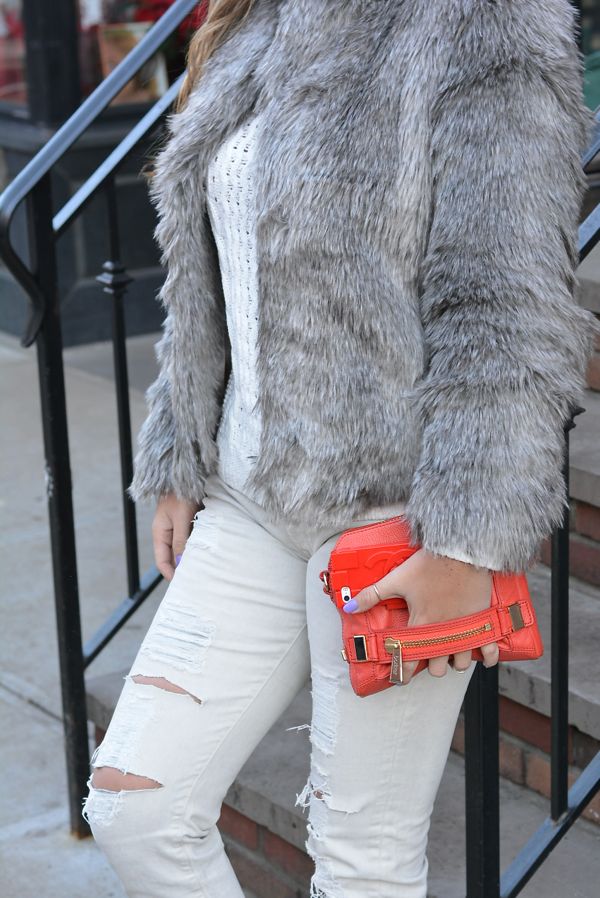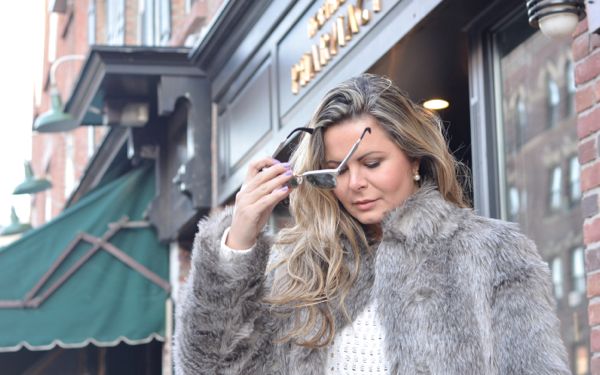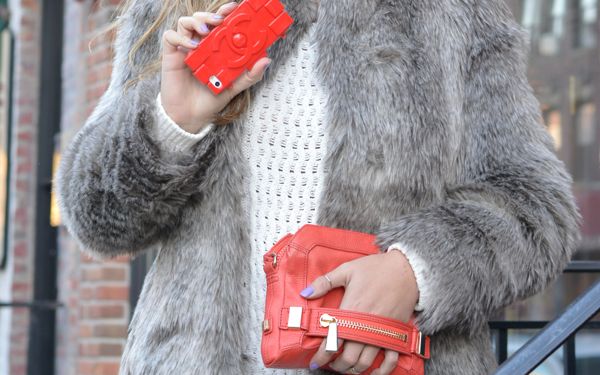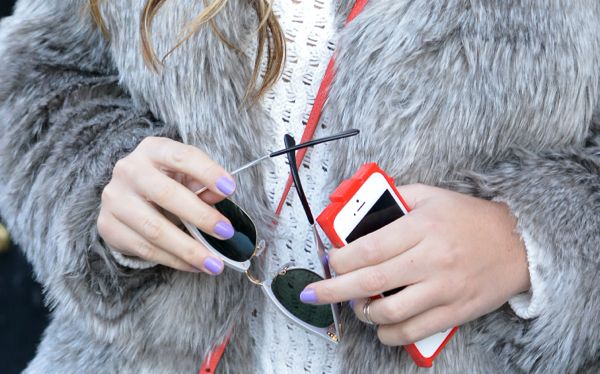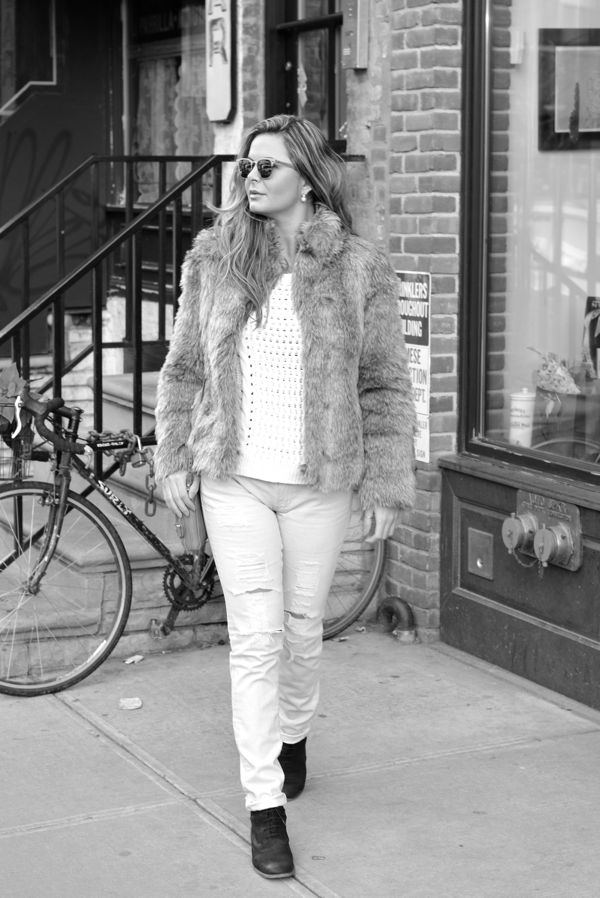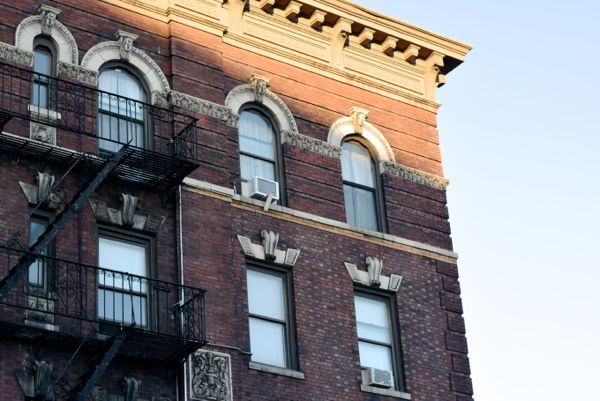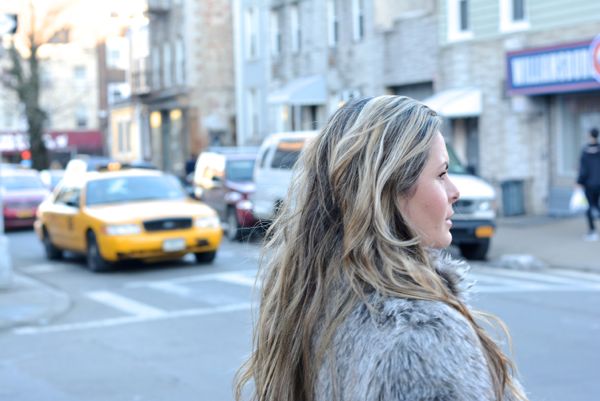 Faux Fur Coat/ Casaco de pele fake: ASOS    Tricot sweater/ Blusa tricot: H&M  Pants/Calça: Levi's  Boots/ Botas: ZARA   Sunnies/ Óculos de Sol: Ray Ban          Cross-body/Bolsa: Botkier