Vestido longo na visita a Versailles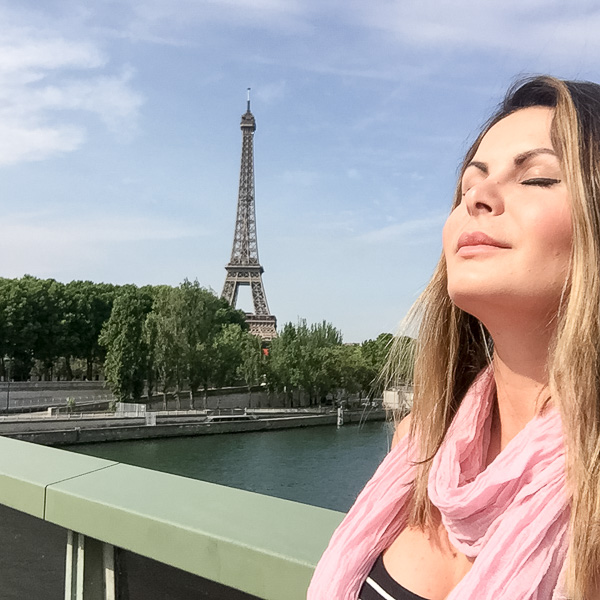 Happy weekend everyone! Today I am sharing what I wore to visit the Versailles Chateau in France, that it is one of the most magnificent examples of royal residence from the 15th and 16th century a visitor can see. At the end of the post I'll share some links from helpful blogs that I researched before visiting the palace. I stop  by a traditional café to get my morning croissant and capuccino then walked towards Champ de Mars station where I got the train (that was a walking distance from my hotel).  I went by myself and ended up meeting 3 Brazilians that was standing on line next to me so we hang out together and helped each other with pictures during our tour 🙂
For my outfit, I choose a maxi dress and a very comfortable lace up sandals. I also had sunglasses, and a scarf in case I'd need later on. I carried a light weight descent size bag so I could bring my wallet, camera, Iphone external charger, Selfie Stick and a Mini cosmetic bag with lipstick, mirror, little perfume , deodorant and facial cleansing. I want to make sure I smell good during the entire day 🙂

Oi amores. Hoje estou dividindo com voçês o qie usei para visitar o Castelo de Versalhes na França assim como algumas images com paisagens exuberantes desse castelo, que é um dos mais magnificantes exemplo de residencia de uma familia real dos séculos 15 e 16 que um visitante pode ver. Uma grande experiência. Eu fui sozinha porem acabei conhecendo 3 Brasileiros que estava na fila de entrada bem atraz de mim e dai acabamos fazendo todo o tour juntos assim dava-mos boas gargalhadas e ajudavamos uns aos outros com as fotos. No final do post vou deixar alguns links de blogs de viagem que foram super uteis para mim. Eu li alguns e fiz uma pequena lista dos locais mais importantes e interessantes pra ver assim eu não perderia tempo.
Para o look eu escolhi um vestido longo comfortável e sandalias. Trouxe também um cachecol de verão caso eu precisasse no trem e no final da tarde já que estava previsto chuva e vento. Uma bolda leve mas com muito espaço para minha carteira, camera , celular, carregador extra,pau de selfi  e a bolsinha com batom, perfume, desodorante e lencinhos umedecidos. Faço questão de manter a pele cheirosa e com sençassão de limpa porcausa do calor e da poeira. Destesto quando sinto aquele odor desagradável de CC nas pessoas kkk.  vamos aos detalhes?
Dress Zara // Sandals: TopShop / Sunglasses: Céline, Bag: Urban Outfiters / Scarf: Gap
My plan was to arrive around 10am so I could avoid the crazy lines and explore a little more the entire place however I took the train in the wrong direction lol and that took me about 1.5 hours to return to the station and get the right train. By the time I arrived  at Versailles was already 12:30pm the line were ridiculous long. So I headed over to the gardens tour. I didn't want to waste any time so I got the petit train €7  that goes around the garden in stead of walking 30 minutes. Once I arrived at the destination I wanted to see I'd get off.  I spent most of time at main chateau and at The Grand Trianon, a palace built for Louis XIV in 1687 by Jules Hardoin-Mansart in the heart of the Gardens of Versailles.Visits to the Grand Trianon include the king's apartments, with their elaborate furnishings, chandeliers, and works of art.
The Versailles web site describes the Grand Trianon as "radiating a sense of cosiness, sweetness, and grandeur." Certainly compared to the Grand Château it is small and well-proportioned, but for me it evokes more a sense of elegance than cosiness. The Grand Trianon is also known for its elegant and ever-changing gardens, with vast numbers of flowering plants and shrubs.
The Petit Trianon Petit Trianon was completed on the Versailles grounds in 1768.  Initially built as a gift from Louis XV to his mistress Madame de Pompadour.
xxx
Meu plano era chegar ao castelo por volta das 10:30 11 da manhã porém eu peguei o trem indo na direção contraria e acabei tendo que voltar tudo de novo e pegar o trem certo isso me levou a um atraso de mais de 1 hora e meia kkk. Sobre o trem: De RER C, com parada em duas estações de Versailles: Versailles Chantiers e Versailles Rive Gauche. Versailles Rive Gauche é a estação mais próxima do castelo. Para descer nesta estação pegue o RER C5. A linha do RER C passa por várias estações em Paris: Saint Michel – Notre Dame, Musée d'Orsay, Invalides, Pont d'Alma, Champs de Mars Tour Eiffel. Pegue o mapa do metro de do RER no hotel ou na estação quando comprar a passagem.
Logo que cheguei fiquei impressionada com a multidão que formava um infinito caracol na fila em frente ao castelo então decidi comecar o passio pelos Jardins. Voçê tanto pode ir a pé como pegar um trenzinho que custa €7 (euros) e fui direto ao Grand Trianon, um palacio construido por LOUIS XIV em 1687 localizado no coração dos Jardins de Versalhes. O Grand Trianon é um conjunto refinado e com proporções elegantes. Trata-se de um pequeno palácio de mármore rosa influenciado pela arquitetura italiana. Na visita ao Grand Triano voçê irá ver os aposentos do rei com seus moveis elaborados, lustres , e muita obras de artes. Tudo majestoso, belissimo e extravagante.
O Petit Trianon é um palácio construído no século XVIII pelo Rei Luis XV para a sua amante, a Madame de Pompadour. Este palácio fica localizado no interior do parque do Palácio de Versailles.
Chateau de Versailles – The main Charteau // O castelo…
Above: Chapel inside the main building // Capela dentro do Palacio principal ↑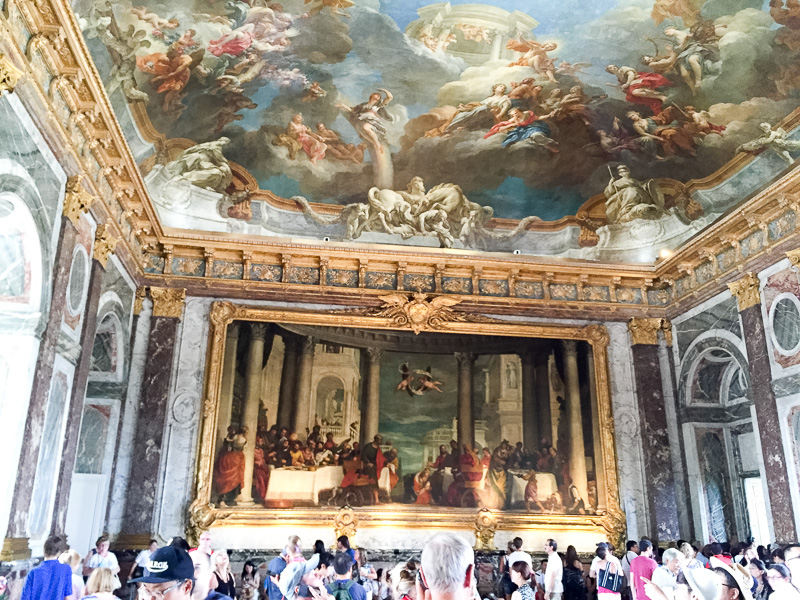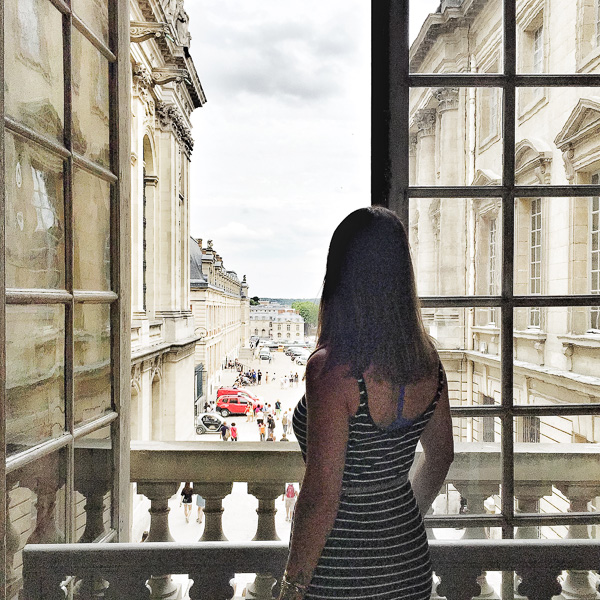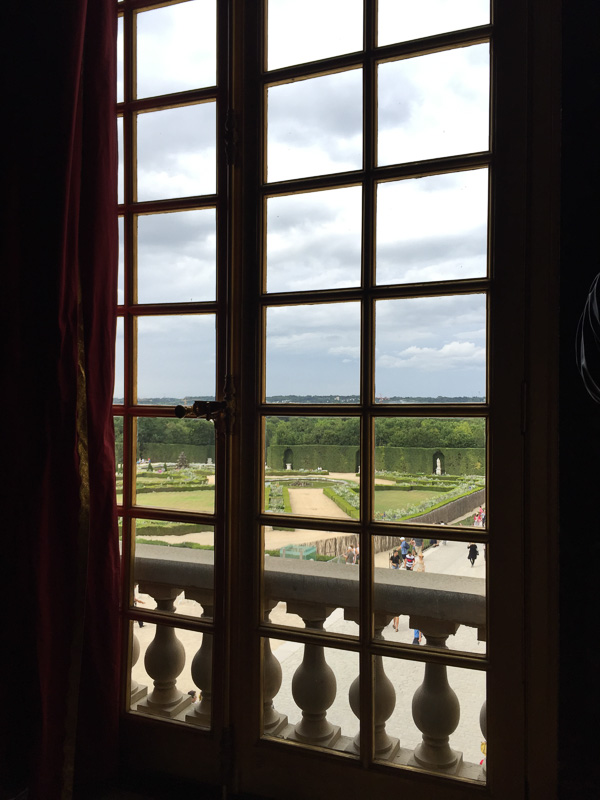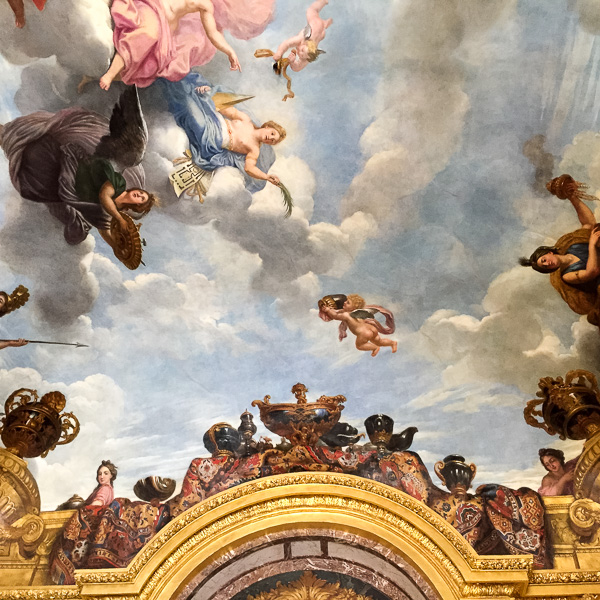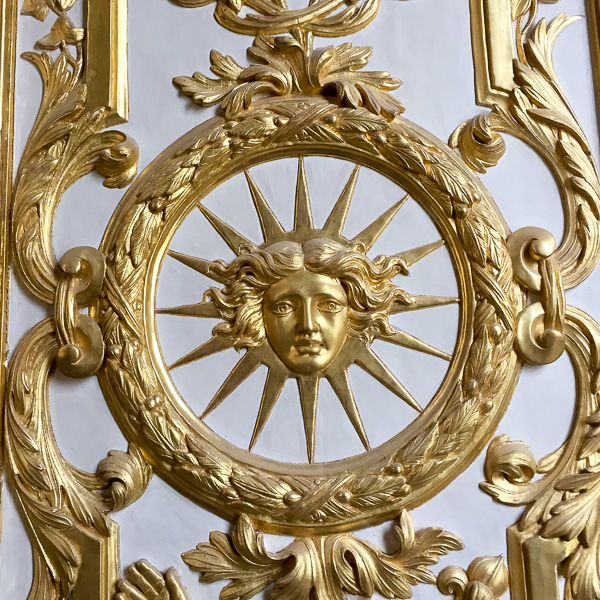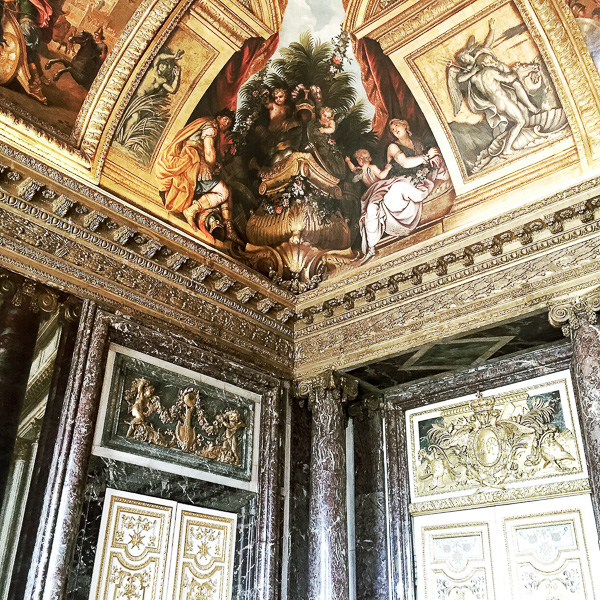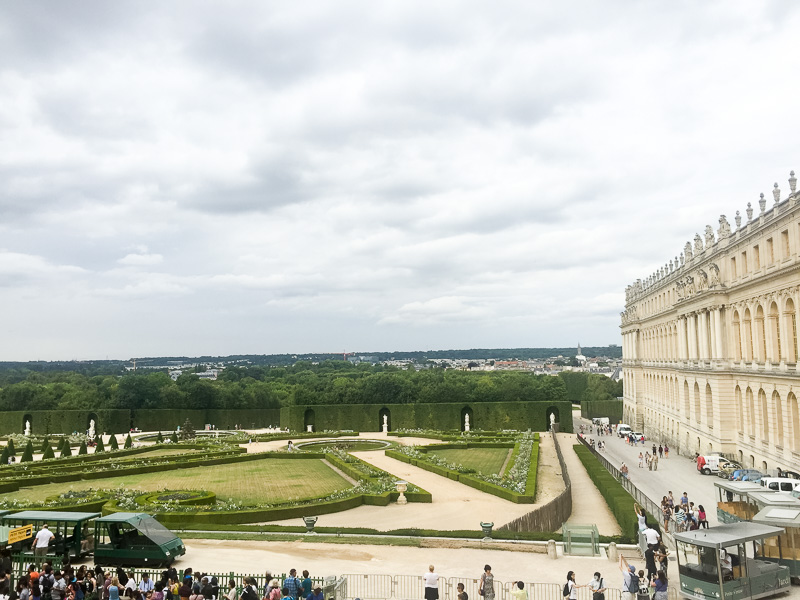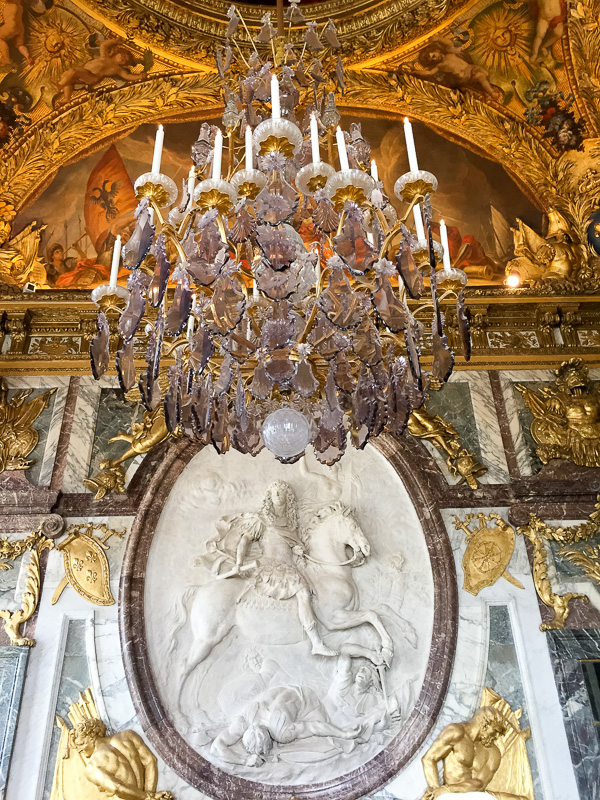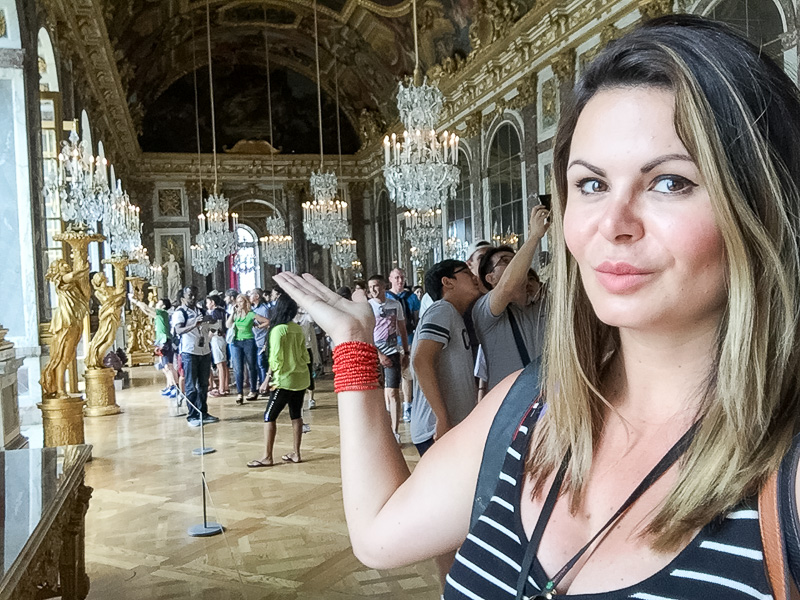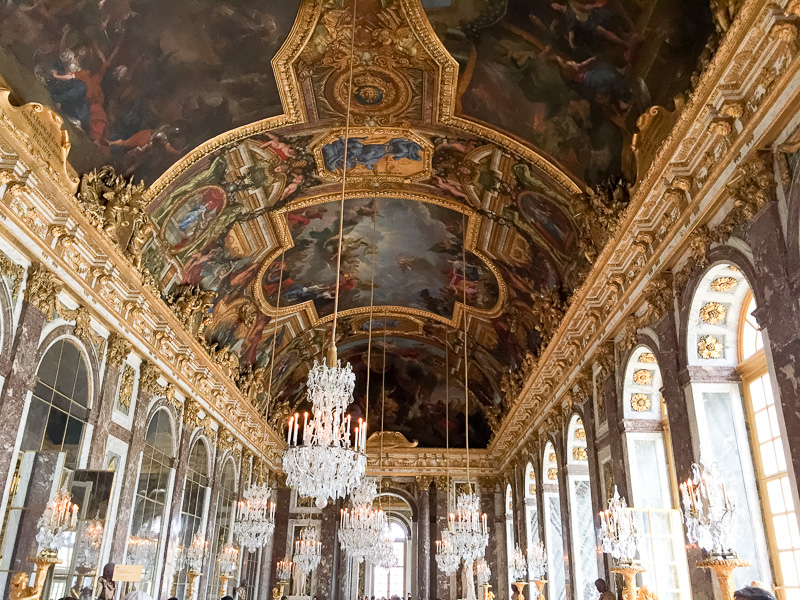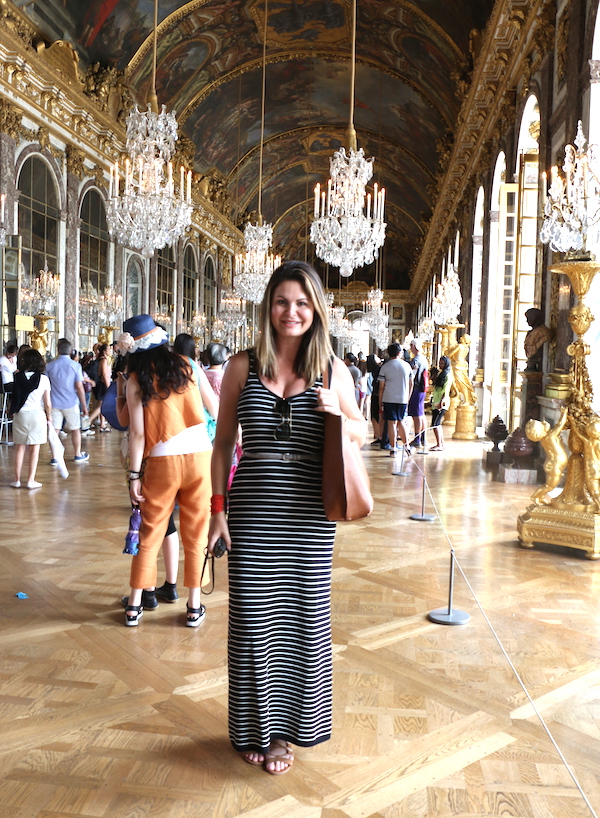 The Hall of Mirrors // Galéria dos espelhos
 The Hall of Mirrors, the King's Grand Apartments, the Museum of the History of France. The Château de Versailles, the seat of power until 1789, has continued to unfurl its splendour over the course of centuries. At first it was just a humble hunting lodge built by Louis XIII. But Louis XIV chose the site to build the palace we know today, the symbol of royal absolutism and embodiment of classical French art.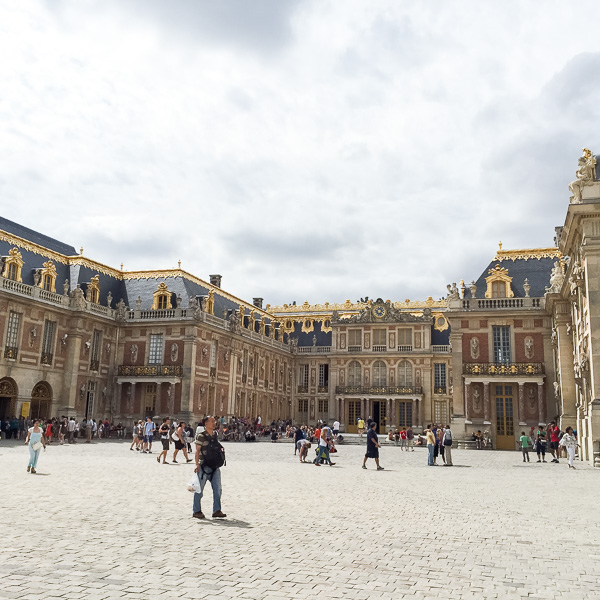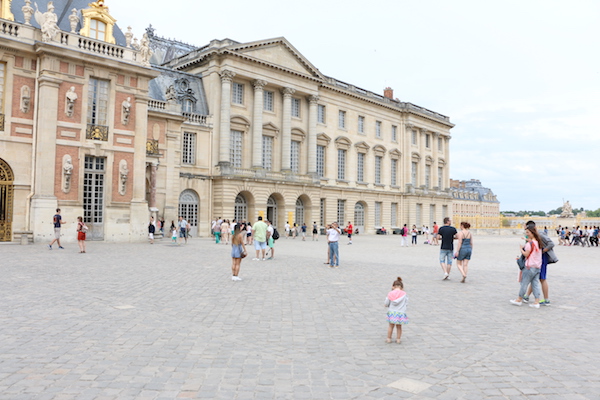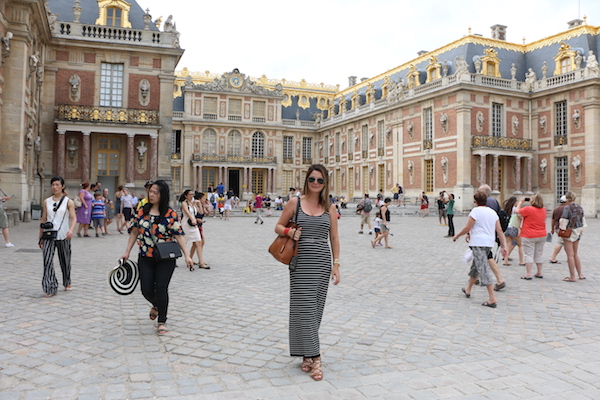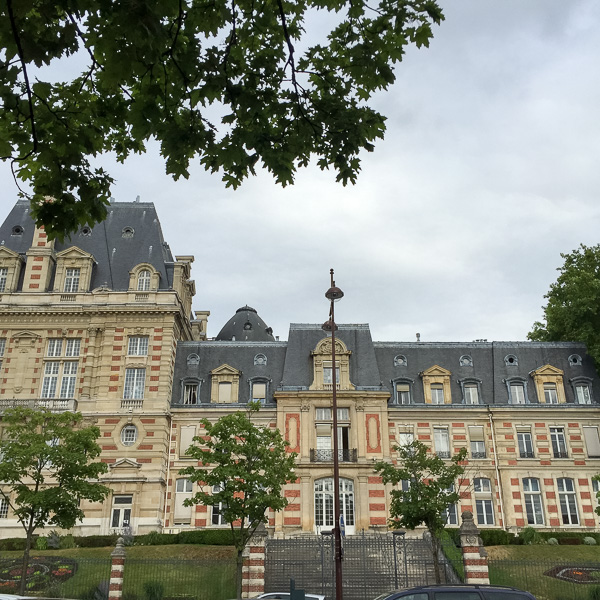 On my way to the train station…
Some helpful links :
http://solofriendly.com/a-day-trip-to-versailles-from-paris/
http://en.chateauversailles.fr/the-palace-
http://www.culturaltravelguide.com/7-things-consider-visiting-chateau-versailles
xxx
Alguns blogs com dicas de Versalhes:
http://viajeaqui.abril.com.br/estabelecimentos/franca-arredores-de-paris-atracao-versailles-palacio-de-versalhes
http://www.conexaoparis.com.br/2015/02/18/quando-e-como-visitar-versailles/
Thank you so much for reading — Obrigada pela visita
XO

, H