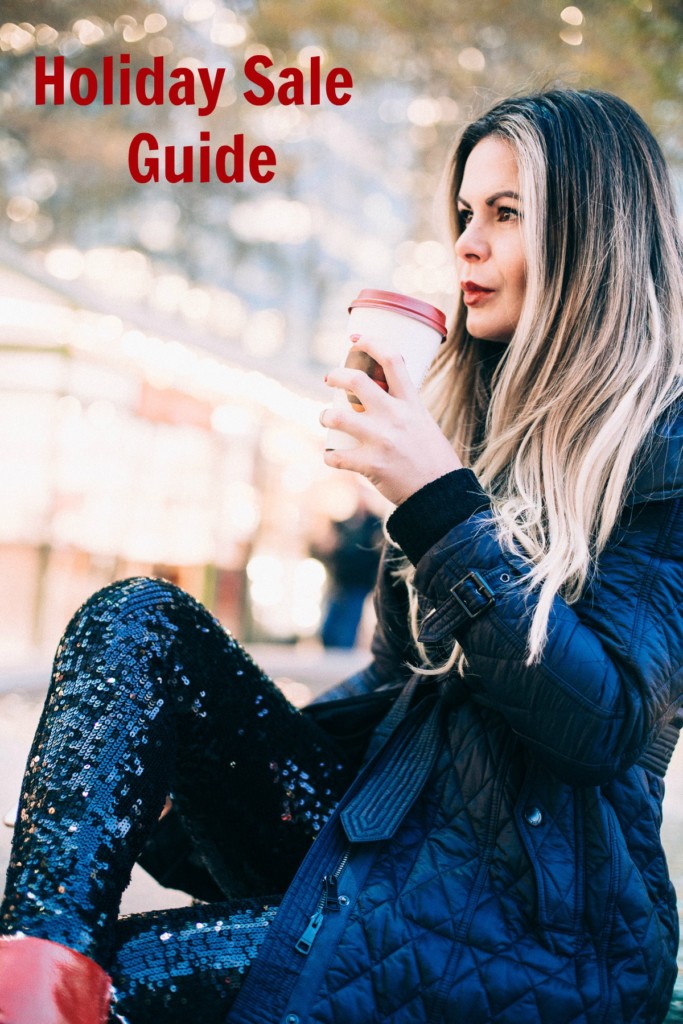 I have created a Holiday sale guide for you
Remember those days where you had to get up at 4am to shop BLACK FRIDAY craziness a while ago? Now there is a new smart way to shop and did you know most retailers Black Friday sales are happening NOW! And you still have Cyber Monday coming along the way. Lets take advantage of this shopaholic Holiday season and shop our favorites items with great discount. well, you have 4 days to take advantage of great sales. Nothing like a good sale to me another reason to shop.
I made a selection of the best sales from my favorite retailers including some hottest items. So go ahead and start shopping!
Urban outfitters – by one get one 50% off (exp. 11/25)

H&M – 20% off your entire purchase / On Black Friday up to 70% online hm.com
Nordstrom – extra 20% off select items (exp. 11/28)
J. Crew – 40% off with code HOLIDAY
Revolve – 65% off select items
Ann Taylor – 50% off sitewide use code "celebrate" (exp. 11/25)
Bergdorf Goodman – 40% off sitewide
Shopbop – 15% off $200+, 20% off $500+, 25% off $800+ with code "GOBIG16" (exp. 11/28)
Uniqlo – Take $15 off when you spend $150; $30 off when you spend $200; and $50 off when you spend $300. Plus, there are lots of category-specific deals.
TopShop – Up to 50% off ( Exp. 11/28)
Barneys New York – 40% off select styles
NET-A-PORTER – Up to 50% off sale
ASOS – 30% off everything (!!) with code THANKFUL30
Express – 50% of everything
ChicWish – Extra 25% off , which basically means that it is now free (code BLK25)
New York & Co – Everything up to 75% (code 4734)
Century 21 – $30 off $150 or $40 off $200 (exp. 11/26)
SEPHORA – Black Friday gift sets
MACYS – Extra 20% off
Bloomingdales – ( Hot deals check it out)
Tommy Hilfger 50% off sitewide with code CLICK50. (Check out the Gigi collection! Swoon…)
Banana Republic – 50% off 5 regular-priced items site-wide
Gap – 50% off everything (no exclusions) use code: CYBMON
Ralph Lauren – Spend $125, save $35; spend $250, save $85; spend $500, save $2000; spend $750+, save $325
Steve Madden – 35% off with code BACKINBLACK ends 11/26/2016
[show_boutique_widget id="499011″]