Tendência: Saia Rodada (sutil e sofisticada)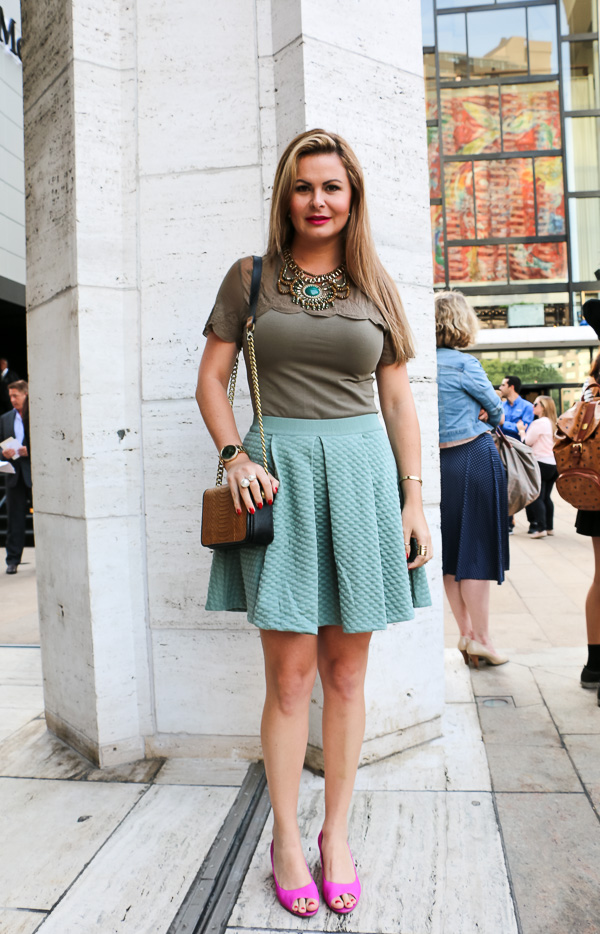 Hi everyone. I hope you had a superb weekend. I had forgot to share the last look I wore during MBFW aka NYFW. I chose the circle skirt as you might know this skirt is essentially a magician in clothing form, as it gives the illusion of a small waist and has the ability to flatter any figure. It's no wonder then that so many influencers—celebrities, fashion insiders, and models alike—are working the girly essential into their everyday repertoire. It gives such a feminine and romantic look to our outfit and that can be paired with hats, sneakers and many other ways to creating a fashion statement by adding your own style . Soon I will be posting this adorable skirt style in different looks for your inspiration.

Olá meus glamoures. Espero que voçês tenham tido um excelente final de semana. A saia rodada vem sendo super requisitada nos untimos anos e agora ela vem mais forte que nunca e em diferentes comprimentos, e este foi o ultimo look que usei na Semana de Moda de New York. Ela é também conhecida como estilo "Lady Like" ( que em outras palavras que dizer femino…elegante como uma lady…)  é essencial no guarda-roupas de uma mulher, ela é "mágica" quando o assunto é a forma da roupa, pois ela da a ilusão de uma cintura mais fina mesmo com o tal volume nos quadris e mesmo para as mais cheinhas ela acentua a silhueta deixando-a mais feminina. E temos vistos celebridades e fashionistas usando esta tendencia e craindo seu próprio estilo , seja ela com tenis, botas, saltos, camisetas, blusas e chapeu. Breve estarei mostrando outros modelos com diferentes combinações para sua inspiração por que Vale apenas ousar!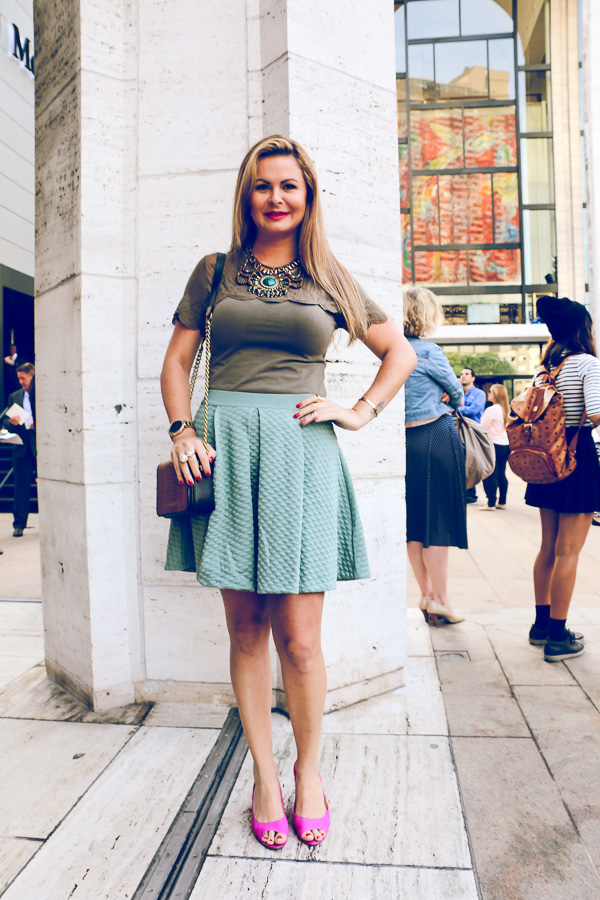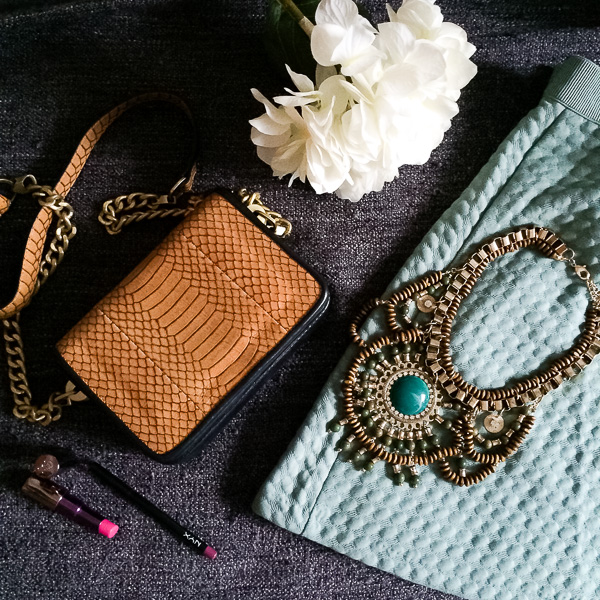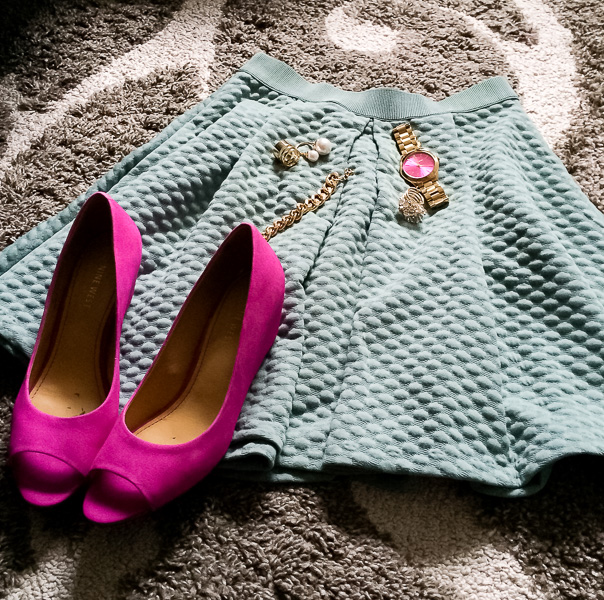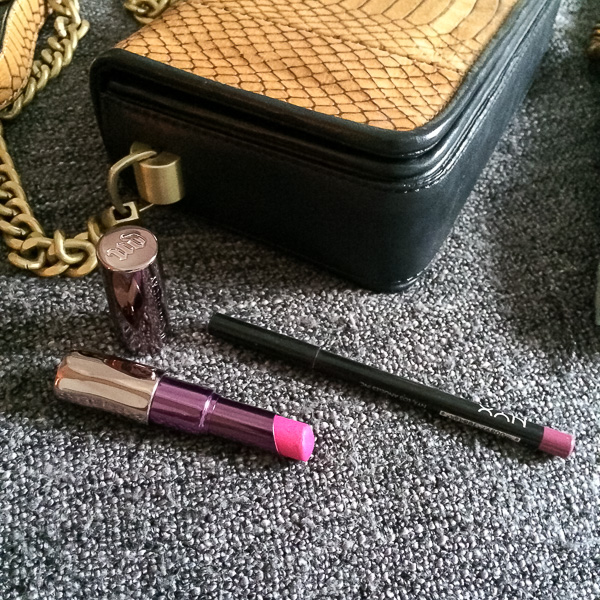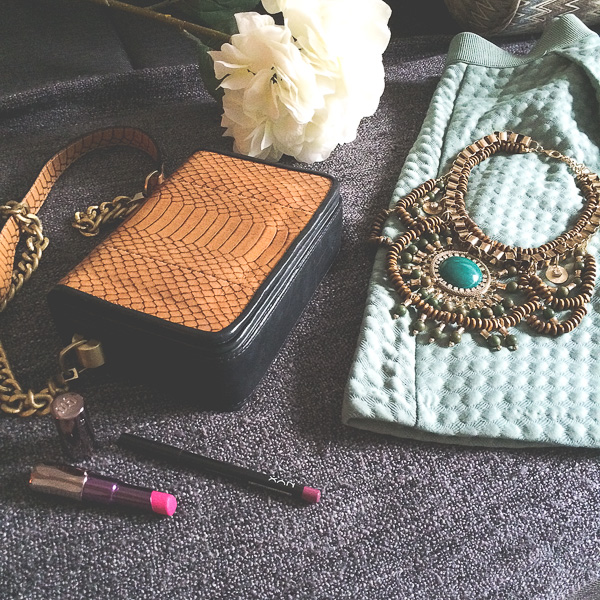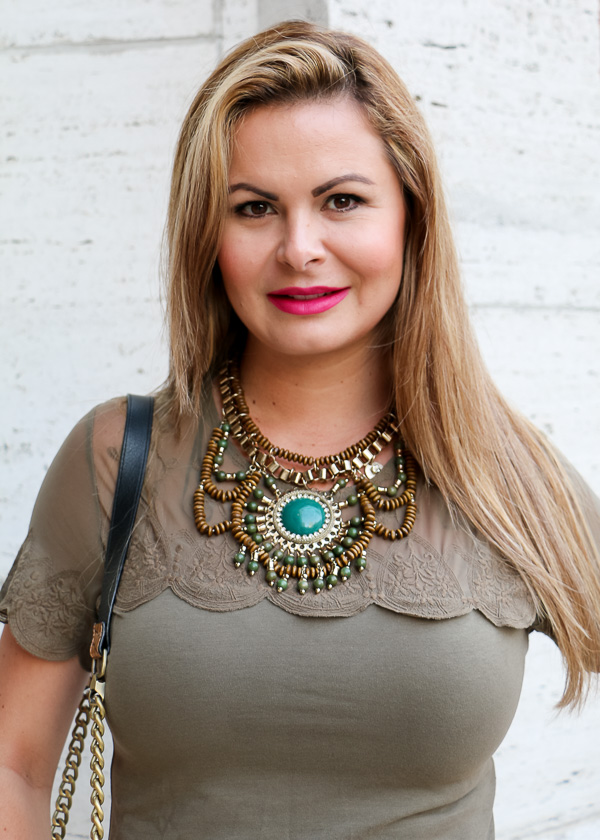 Look total H&M but here are some similares… Top (here, here)  // Skirt (here , here)  // Bag (here , here )  // Shoes Nine West (here 6pm.com ) / Nyx Lip liner and Lipstick : Urban Decay Anarchy  at Sephora  
Thank you so much for visiting — Obrigada por visitarem o blog
XO

, H