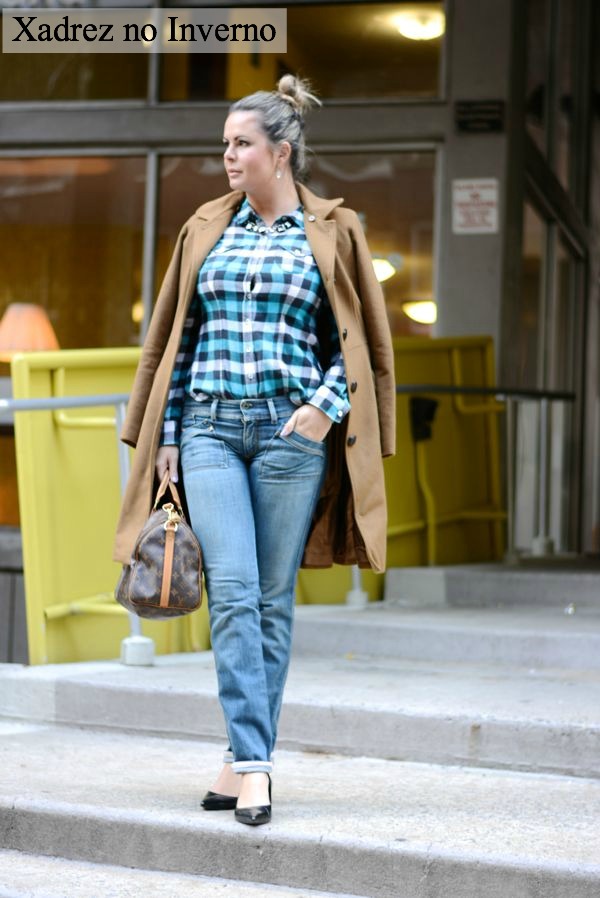 Hi every one! Today I am showing what I wore on Sunday last week for a fun afternoon at my friend's house in Jersey City( New Jersey ). I didn't have much time to look for an outfit so I just put together an old blue plaid shirt (that is actually tight) let's pretend it shrank lol,  an old Diesel pants (yeahh, that still fits me) and a low heel black shoes. I finished the look with a wool coat that  actually is what brought a stylish touch to the entire outfit. As you can see I had a bunny on my hair to give a " I don't care, today is Sunday " feeling haha. Any way I just think that we can play and play with lots of things we have in our closet. You can't go wrong when combining a shirt, a pair of jeans and heels. The details and accessories that you add will just define and create the mood. Cheers 🙂

Olá meu glamoures! Hoje eu estou mostrando um look que usei no outro Domingo para almocar e passar a tarde na casa de uns amigos em Jersey City, aqui colado em Nova Jersey. Como eu não tinha muito tempo de procurar algo pra vestir eu coloquei uma camisa xadrez (antigona) que por sinal está apertada e eu fingindo que a camisa encolheu kkkk,  Daí coloquei uma calca Jeans tambem antiga da Diesel (finalmete esta ainda cabe…) e um sapato de salto baixinho. Pra completar o look usei um sobretudo caramelo e que na realidade foi o que deu um toque especial a roupa, ficou bem urbana e estilosa. O cabelo Não estava meio sujinho e na correria um "coque bailarina" resolve tudo e me deixou com cara de " tô nem ai hoje é Domingo mesmo kkk.  Em fim a camisa xadres  vem causando nos looks do dia-a-dia e a tendência continua e vai bombar no Inverno brasileiro. Porém o que quero lembrar é que uma simples combinação de camisa e calça jeans pode deixar o look estiloso, acrescente um salto e voi-láá tudo muda. Complemete com jaqueta, com cachecol ou com outros acessórios e voçê definirá o estilo.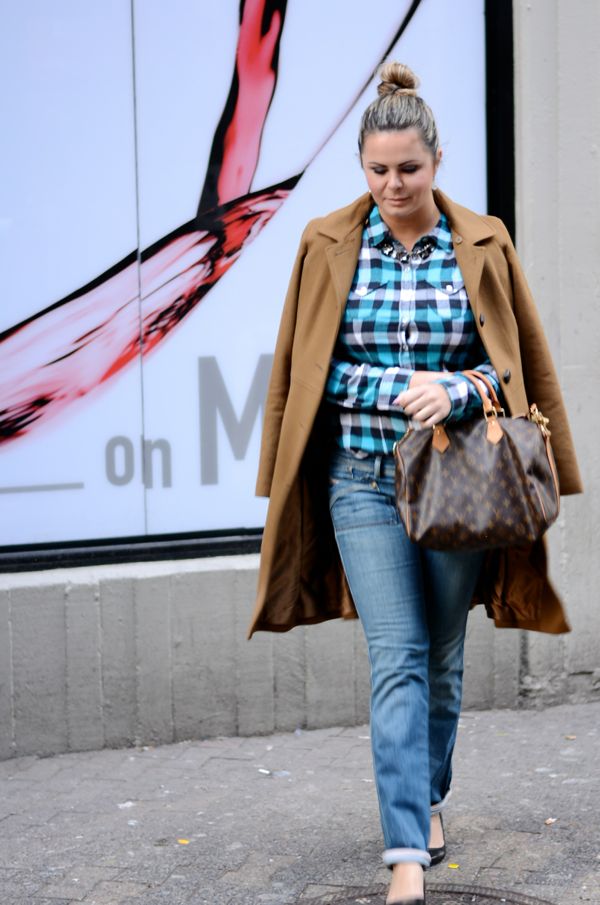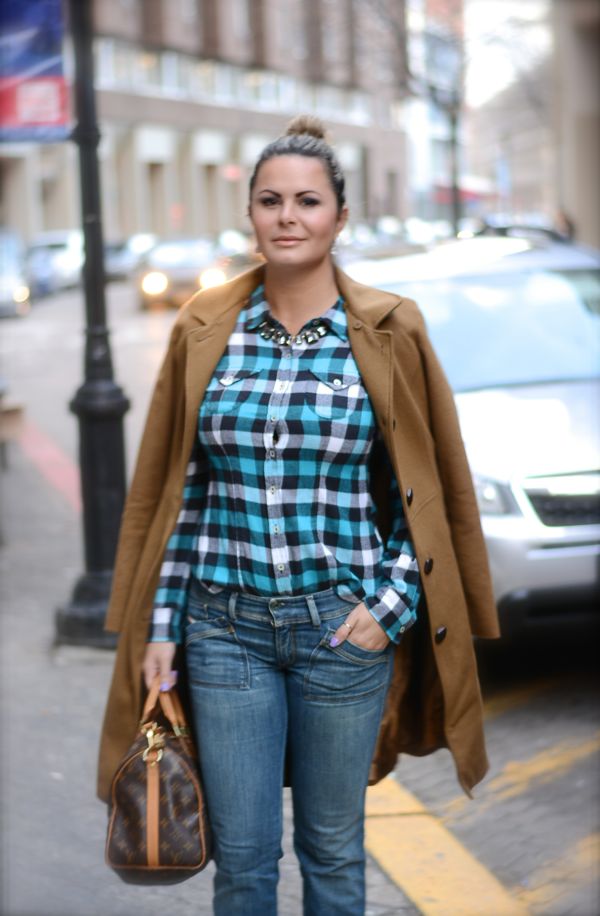 Jeans: Diesel     Plaid shirt/ Camisa: H&M     Outwear/ Sobretudo : Laundry    Necklace/ Colar: Forever 21
Thank you so much for reading/ Obrigada por visitarem o blog.
XO, H