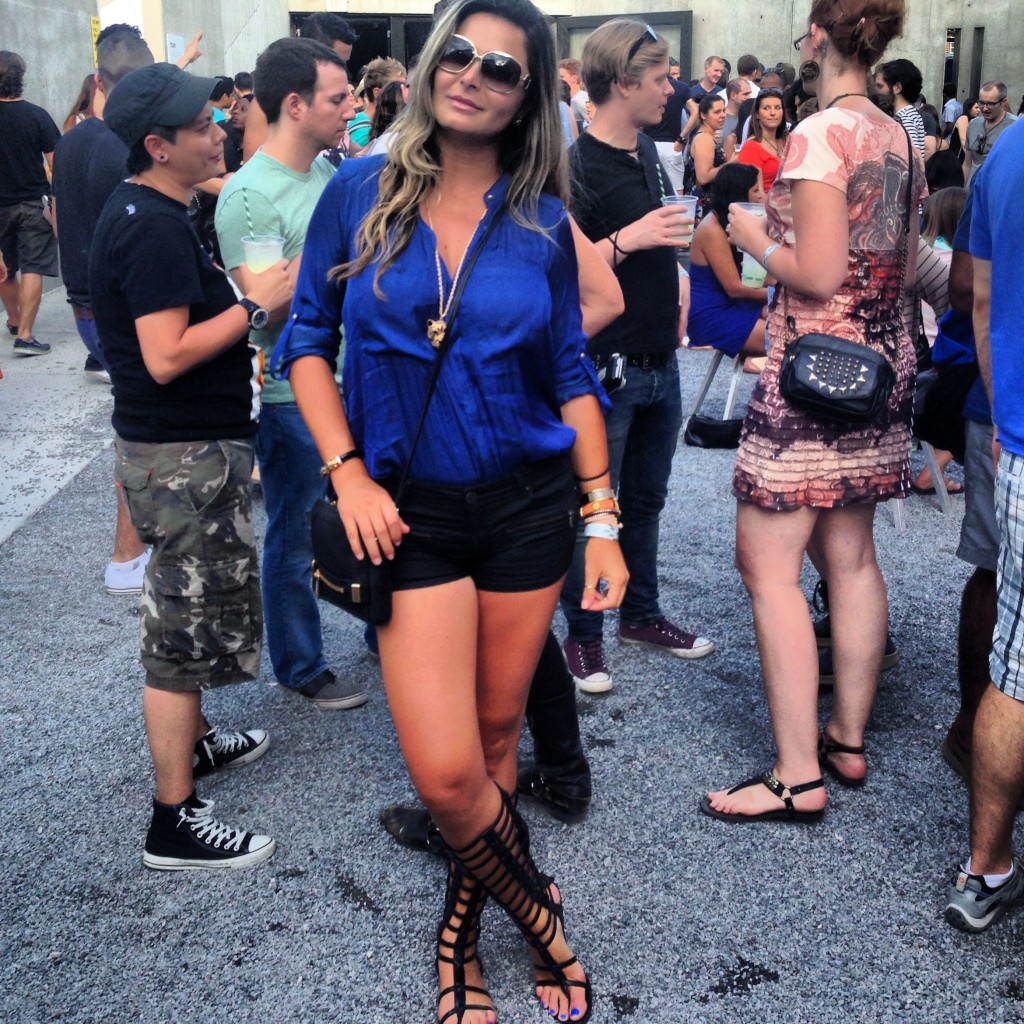 I love NY ♥
…Specially in the Summer. We have so many places to go and hangout with all type of crowds and get to know more people. Every Saturday the MoMA PS1 in Long Island City launches a party with DJS from 4-9pm. It is really nice and fun, lots of fashion and stylish people. Great Vibe, great music…
Here I am with my gladiator sandals from couple summers ago, I am glad they came back so I can use it again. I chose this blue blouse (And the blue will continue on style for next season) with a very short pair of D&G waxed shorts for my outfit. The blue and the sandals speak for the entire outfit. Ohhh and a mix of bracelets to complement the look.
———-
Eu AmO NoVa yOrK ♥
…Priciplamente no veråo. Muitos lugares pra ir e encontrar velhos e fazer novas amigos. Todo Sábado durante o Veråo o MOMA faz um evento chamado MOMA PS1 das 16:00 as 21:00 em Long Island City, NY. Com varios DJ'S e muita gente bonita, moderna e descolada. Aqui voçê encontra gente e grupo de todo tipo é só voçê escolher. O ambiente é agradabilissimo e a música nem se fala…
Nesse dia coloquei minhas sandalias gladiadoras que já de outros verøes passados e que bom que as guardei pois elas voltaram com tudo neste ano. A camisa de seda azul (que por sinal vai continuar na proxima estaçåo) e um shorte curtinho preto e claro m mux de puseiras pra enfeitar um pouco mais o look.
♥